In these uncertain times, where a pandemic determines our lives, YouTube has been the go-to destination for many as a source of entertainment and bliss. "Binge" has turned into a word most of us have become extremely familiar with and what better place to do so than YouTube. One of the many available options, Yashraj Mukhate, has become quite a YouTube sensation for his quirky music videos online. Here's a look at some of his most popular spoofs.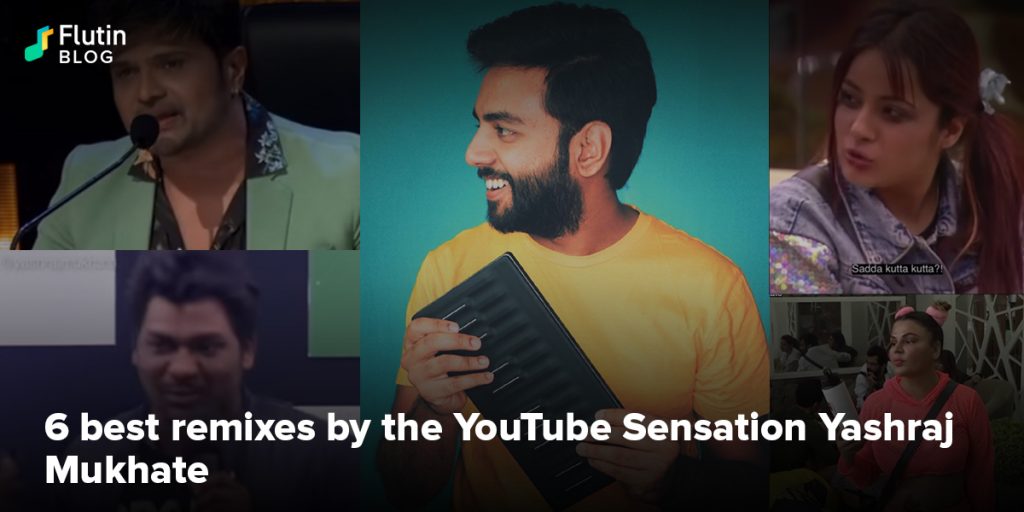 Before Yashraj even thought about taking his talents to the online platform, he was a devoted engineering student. Yashraj Mukhate began his YouTube career in 2011 and continues to rack up views by the millions. He is a talented music producer and that talent was showcased when he quickly gained a lot of attention back in August 2020 for his remix of a dramatic scene from the popular soap opera "Saath Nibhaana Saathiya" called First World Problems. Since then, his channel has become one of the most-watched on YouTube. So, without further ado, here are 6 of Yashraj's best remixes on YouTube.
1. Kokila Ben First World Problems

When the Kokila Ben rap song was first released in August 2020, it instantly gained over 3 million views and currently sits as the most popular video on the channel with over 72 million views. Not only does the video have an impressive amount of views, but it also has over 3.4 million likes – something that is quite rare even with some of the biggest YouTube stars across the globe. The remix itself is hilarious and showcases Yashraj's skills as a music producer and video editor.
2. Tommy Feelings

As we all know, Bigg Boss is one of the biggest reality television shows in India and the video Tommy on Yashraj's channel takes an excerpt from the show – one involving Shehnaaz Gill (actor, model, and singer). The video adds a melodic beat to the conversation between Gill and another Bigg Boss contestant and it is absolutely funny. The video has over 36 million views with 2 million likes and was only released in December 2020.
3. Garam Aande
The thing that makes Yashraj Mukhate songs so popular is that he takes regular videos and turns them into something unexpectedly hilarious. In Garam Aande, Yashraj takes what looks to be a Pakistani news channel interview clip and turns it into a song about eggs. Who would have thought that eggs could take a video to over 27 million views and over 1.2 million likes? Well, that's the magic that Yashraj Mukhate is capable of.
4. Biggini Shoot

If I were honest, I would have to say that "Biggini Shoot" is definitely my favourite video from the channel. The confidence with which Poonam Sethi utters those words is just unbearable. This is also a video where we see the rap talents of Yashraj and it is a perfect fit for it. It has gained more than 22 million views and in case you still haven't got it – "Biggini" = Bikini.
5. Kya Karu Main Itni Sundar Hu Toh

Hidden identities are usually reserved for people who want to avoid some form of danger, but in Kya Karu Main Itna Sundar Hu Toh, we see it being used for beauty? An apparent cousin of the gorgeous Katrina Kaif claims that her "fans" say that she is even prettier than the actress and model. Put into a dilemma (or so it seems), she asks her fans what she should do with her newly discovered beauty and in usual style, Yashraj takes it to another level with his beats and lyrics. All in all, a very wholesome video that racked up 20 million views.
6. Yashraj Mukhate Gets Creative With Rakhi's Dialogues

Who doesn't know that name Rakhi Sawant? And when it comes to Bigg Boss, Rakhi is the Queen… of Drama. In the latest video by Yashraj, we see a clip involving the Drama Queen of Bigg Boss and her beloved water bottle. She goes around trying to find the culprit who threw her bottle into the swimming pool and ends up accusing practically everyone. The added beats only make things more entertaining and that is why the video has got over 11 million views in just under a week – WOW.
Yashraj Mukhate might be relatively new in the YouTube world, but he surely knows how to get views and likes. His videos offer a comical side to sometimes random clips and it seems to be exactly what the viewers want. As we move into 2021, we hope that his channel keeps pushing out awesome content that will give us a minute of entertainment before we get back on our Zoom meetings.