Streaming live takes a great deal of time and effort at the professional level. When you take the time, money, and energy to broadcast live, you might as well record your broadcast for future use. Whether you want a copy of the stream for your archive or you want to offer on-demand access to the stream after it has taken place, the idea why live stream recording will redefine your social media strategy. Let's explore how you can record live streams and which live video streaming platform to use in this post.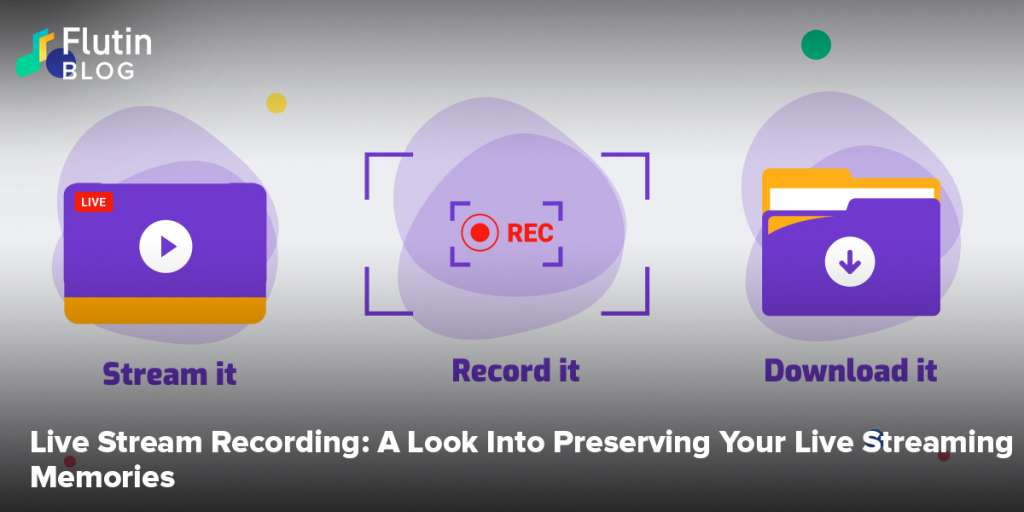 We are bombarded with live videos every day on social media, including Facebook Live, streaming webinars, and YouTube Live. It might disappear the second we scroll without a way to find it again, so how are we supposed to process it all in real time? Moreover, how can you record live streams in order to save them from getting lost amid the plethora of content on the internet? This is what we are here to talk about today and how our live video streaming platform, Flutin, can help you with it.
Why should you record live streams?
Live stream recording can be beneficial to you in multiple ways. Some of the most common reasons why streamers do it are as follows:
Saving the live stream in an archive.
Repurposing live streams into Instagram reels, YouTube shorts, etc. for
promotional purposes.
Keeping the engagement factor alive even after the live stream ends.
Making the extra buck from on-demand video.
Expand your reach from all the above.
Give a second chance to those viewers who missed you live.
How can you record live streams?
You can record live streams in three ways: with the help of a video capture tool, built-in tools for screen capture, and through a live video streaming platform like Flutin. Each of these options will be discussed in detail so you can decide which is best for you.
1. Screen Recording Applications
There are certain screen recorder applications that actually record everything that happens on your screen or, sometimes, on any window. Software like FlashBack Pro, Camtasia, Movavi, etc. all have screen recording features equipped with them.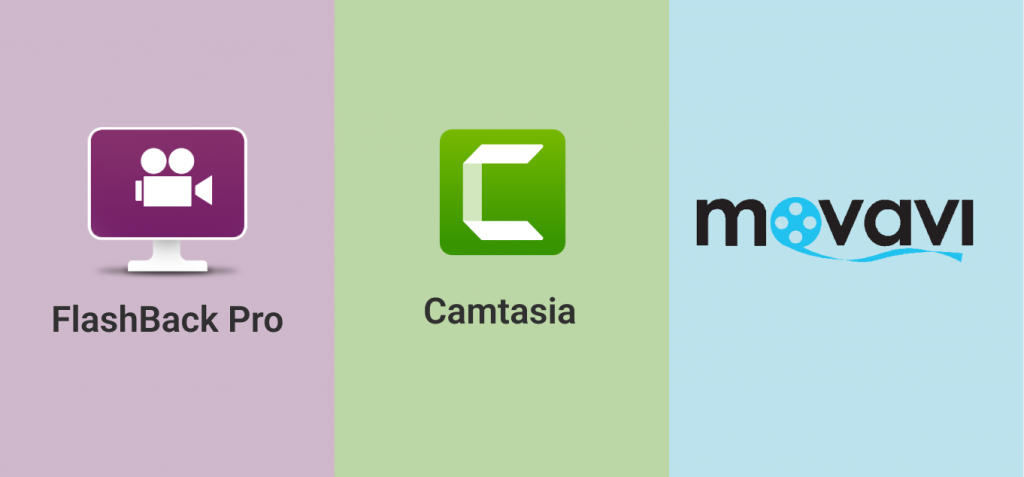 Once you have downloaded, installed, and launched the app, you will be able to adjust key settings. With most software options, you can either enable or disable the audio when capturing images or videos. It is also possible to select the video recording format, which is usually .mp4 or .avi. Both of these formats are the most commonly used due to their high-quality and high compressibility. You can then select the area of your screen you want to record and start capturing it.
While the majority of these apps are free, some may attempt to install additional software on your computer that is unnecessary and/or even harmful. In addition, your personal data may be harvested and sold. So, do your research before installing any software and never give out your personal information.
2. Built-in Screen Recorders
There are built-in apps for Windows and macOS that let you record your screen. Live streams can easily be captured using these tools. Here's how you can do live stream recording on Windows 10 and macOS.
On Windows 10:
Press the window and 'G' keys on your keyboard together to open the Game Bar.
Click on the "Start Recording" button to begin capturing your screen. You may also take screenshots and adjust settings accordingly.
Once you are done and want to stop the recording, you can click on the "Record" button that appears on the floating bar.
Once you stop recording, a pop-up notification will appear stating "Your clip was successfully recorded". Click on it to see where your recorded file is saved.
A couple of things must be kept in mind before beginning to record. If you have uninstalled the Xbox app any time in the past, then you must either reinstall it or disable the Game Bar in Windows. In order to capture something else, the Game Bar must be disabled. Remember that it is used to capture gameplay only.
On macOS:
Press Shift-Command(⌘)-5 to activate or open the screen recorder. On the bottom of the screen, you'll find a small control panel.
Using the area selection option, you can capture a specific area or start recording the entire screen.
On the control panel, click on the "Record" button to start recording. Similarly, you can stop recording by pressing "Stop".
Navigate to your video file using the "Preview" option at the bottom right.
Record Live Streams with Flutin
Flutin is the leading live video streaming platform that lets users start streaming and take their stream to multiple social media channels simultaneously to grow their reach exponentially. And, as you already know by now, you can also record your live streams on Flutin. Here's how to do it.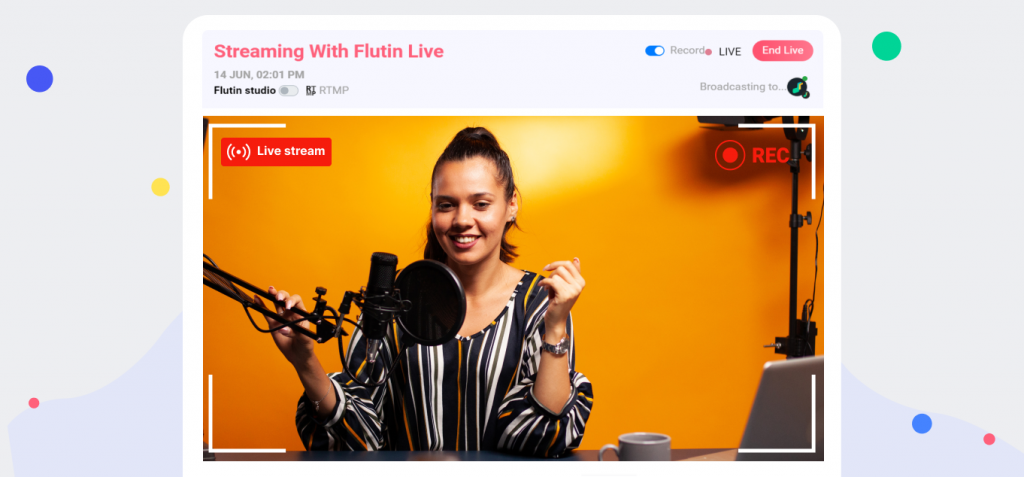 Step 1: Head over to Flutin and login to your account. You must sign up and create an account if you don't already have one.
Step 2: Once you're in, you can either press on the purple "+New live event" button on the middle of the screen or hit the "GO LIVE NOW" button at the bottom left of your screen. Whether you're scheduling a live stream or going live instantly, you must fill in relevant details about your event, choose the method of monetization, and the channels you want to multistream to.
Step 3: Click on "GO TO LIVE STUDIO" once you're ready. In the Live Studio, you can see a "Record" toggle towards the top right of your streaming video, just to the left of the pink "Go Live" button. Turn the toggle towards the record tag to turn on the recording. When your toggle is blue, it indicates that the recording is activated and is currently going on.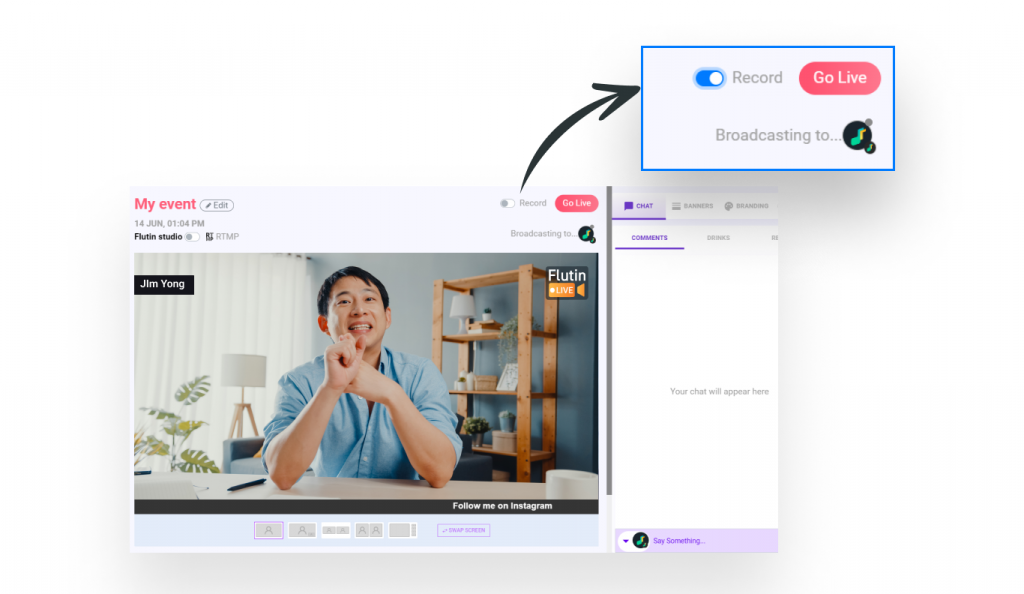 Step 4: You can hit on the "Go Live" button to start streaming and your live stream will be recorded accordingly. To stop recording, you don't need to do anything just simply end your live stream to disable it.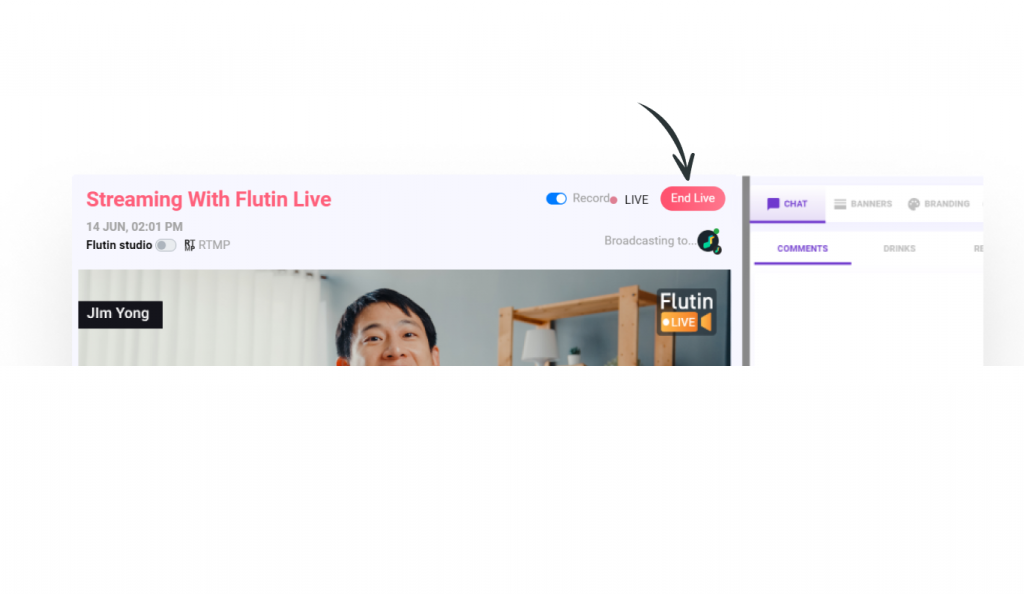 Step 5: You can come back to the home page after your stream ends and find your recorded stream in the "Past Events" tab. You will find "download video" button besides each event for which your turned the recording on.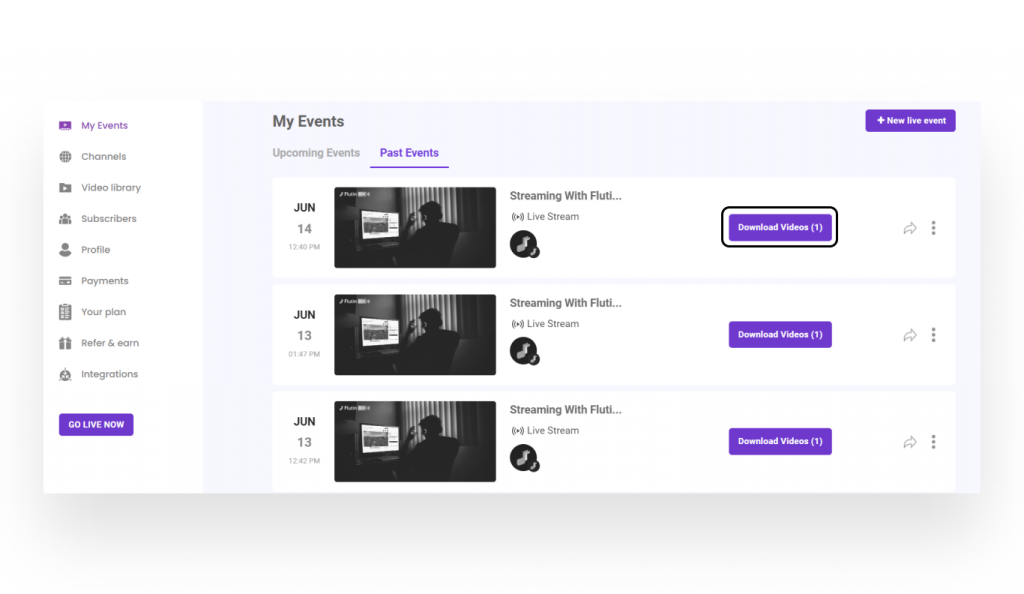 Recording live streams with Flutin is as easy as it gets. Head over to Flutin to have fun with this amazing and useful feature.
Related Topics:
Join our Facebook Community to get regular updates and interact with fellow streamers.
Follow us on our social media accounts: