Simply speaking, Shreya Ghoshal is the sweet pride of Bollywood. This super versatile singer is the queen of Bollywood love songs. Her vocals are nothing short of an ear candy for us listeners. Today, as we wish Shreya Ghoshal happy birthday, let's celebrate this ace singer by listening to the best Shreya Ghoshal songs to date.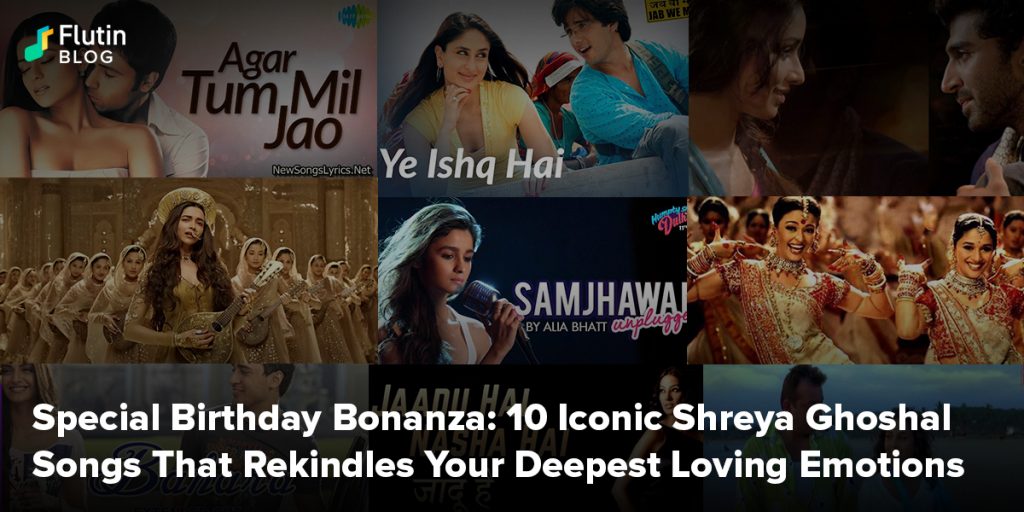 No one will deny the fact that Shreya Ghoshal is the queen of melody. Think of the best Bollywood love songs and we can bet that at least half the songs are sung by her. Though all Shreya Ghoshal songs deserve a spot on this list, we have compiled the best Shreya Ghoshal hits of all time as this singing maestro turns thirty seven today.

1. Agar Tum Mil Jao


Upon release, this song was loved by people all over the country. Her beautiful vocals rhythmically describe a lover's deepest desires.

2. Dola Re Dola


This iconic song was the turning point for Shreya's career. To this day, this song is considered as the epitome of not just Aishwarya and Madhuri's effortless dancing but also Shreya's perfect notes.

3. Deewani Mastani


This track from the movie Bajirao Mastani is beautiful not just to watch but also to listen to. No other singer could have done justice to Deepika's out-of-the-world beauty and grace.

4. Mere Dholna


Mere Dholna is that rare classical melody that got even the youth into the majesty of this music genre – thanks to Shreya Ghoshal. Her vocal ranges in this song sung in Hindi and Bengali stand proof of Shreya's vocal versatility.

5. Pal Pal Har Pal


The song is as sweet as Shreya's mellifluous voice. This slow romantic number is undoubtedly a favourite among lovebirds.

6. Yeh Ishq Hai


If anyone can voice the excitement and thrill of falling in love, it's Shreya Ghoshal. And she did exactly that in this track from the movie Jab We Met. In fact, this song is still considered among the best love songs of all time.

7. Samjhawan


Only Shreya Ghoshal can make you giggle out of love's frolly with one song and fill your heart with heavy emotions with another. This track makes us all stop and appreciate our partner's love and support for us.

8. Sun Raha Hai Na Tu


Shreya's rendition of this song perfectly puts into words what we feel like in the absence of our beloved ones. It instantly became a lover's anthem upon release. To this day, Shreya's heartfelt vocals never fail to bring us to tears.

9. Jaadu Hai Nasha Hai


Jaadu Hai Nasha Hai is one of Bollywood's most touching and sensuous songs till date. It still remains a top pick among every couple, even after almost two decades.

10. Bahara Bahara


Trust Shreya to accurately vocalise your heart's tingling emotions when in love. Hearing this song definitely puts a big smile on every lover's face.
Filled with love yet? That's what Shreya Ghoshal's countless hits do to your timid heart. Let's celebrate this singing prodigy's birthday by setting an exclusive playlist of the above songs on Flutin and sharing it with friends and loved ones.