Live streaming contests are a fantastic marketing technique to keep your relationship with your followers exciting and interesting. Contests and giveaways have become the live streaming norm to reward one's fans for their continued support. But, being creative about your giveaway contest can break you away from the stereotypes and help you grab more attention. Here are a few unique social media giveaway ideas to keep your fans hooked on you.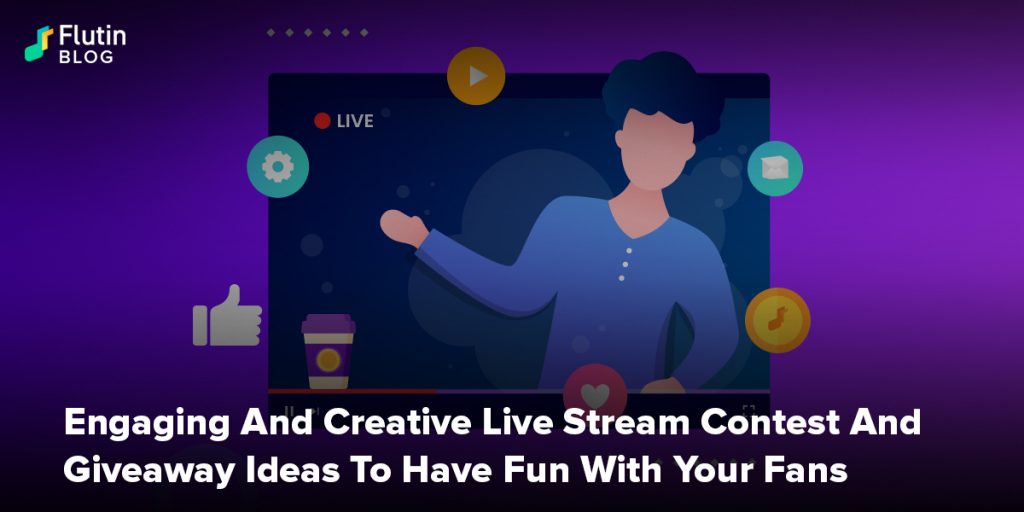 Your hard work, talent and performance do matter a lot when it comes to live streaming. But, you need to watch out for keeping things from getting monotonous and boring. Contests and giveaways serve as incredible tools to excite your fans and keep them looking forward to what's in store. Well, thought out live streaming contests can not only strengthen your presence but also give your followers a reason to stick by you. We present to you smart social media giveaway ideas to get your creative juices flowing.
1. Fan Of The Week/Month

This can be incredibly exciting for your fans. It might be a little bit of extra work for you but you'll be surprised at how your fans would go out of their ways to support you. You can pick a winner as someone who never misses your stream, promotes you for free to their friends and donates the most. You can decide the gifts in advance and also do a shoutout to that person.

2. Best Comment Prize

When you schedule your live stream, you can announce that you will be giving away exclusive stuff to the person who leaves the wittiest comment during your event. This can be a thrilling challenge for your viewers and get more people interested to check out your stream.

3. Lucky Winner Giveaway

Sometimes it's fun to just let fate decide things. You can conduct a Lucky Winner contest during your live streams wherein one lucky person or a few lucky people you pick would get the special gift that you have planned. The suspense and thrill of such a contest will definitely drive in an increased number of viewers.

4. The Best Question Win

Q&A sessions are an interactive part of any live stream which helps creators get closer to their fans. But, you can always make this part even more entertaining by announcing a prize for the person(s) who asks the best question(s). This will motivate your fans to interact with you more and help develop a personal bond that can only strengthen their support system.

5. Refer To Win

Ask your fans to refer your stream to their friends and family members. You can reward the person who brings in the most number of viewers with exciting little gifts. By doing so, you incentivise your fans to bring in more viewers and, at the end of the day, it's a win-win for all.

These were some of the compelling giveaway contest ideas to stir things up between you and your fans and provide food to your thoughts. You can always brainstorm to come up with more exhilarating ideas to acquire as well as retain supporters.