Nothing moves people better than influential music. In a world where social issues need to be addressed and resolved for a better future, resistance songs instil in people a power to fight for justice that is not easily wavered. Let's take a look at 10 such protest songs that act as a powerful catalyst of social change.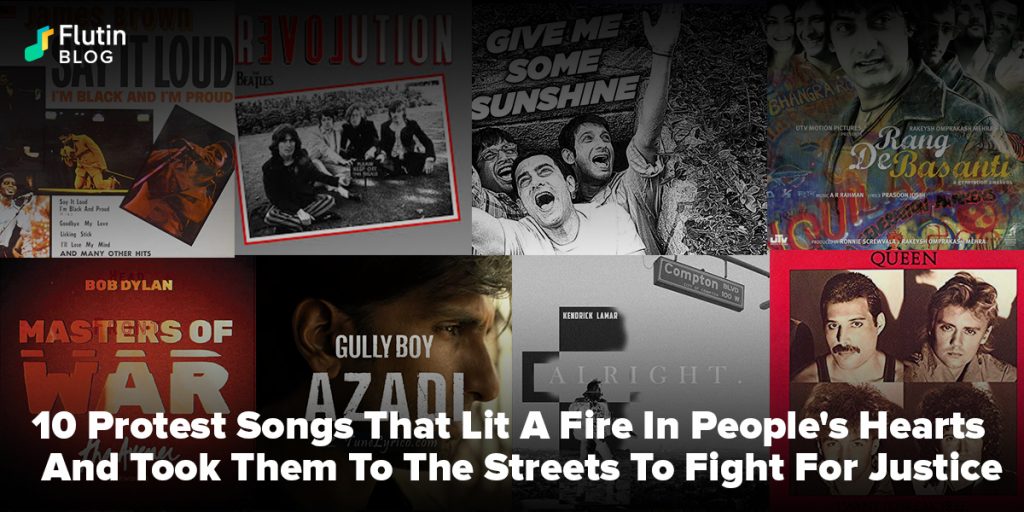 A piece of iconic music marks every revolution, and the fight to bring about necessary social change regarding equality in all aspects of life is no less. This phenomenon is proved by the worldwide protests that were sparked by George Floyd's death. From London and Copenhagen to Sydney and Tokyo, resistance songs have united people all over the world in their quest for bringing about racial equality. Today, we'll take a look at 10 such protest songs that have time and again inspired people to act for a social cause to create a better world.

1. Masters Of War – Bob Dylan
While many of Dylan's songs remain open to interpretation, Masters of War is pretty direct in its message. Claiming it to be a "pacifistic song against war", this is a song that showcases his anger over America's entangles in international affairs.

2. Say It Out Loud – I'm Black And I'm Proud – James Brown
Through this song, James Brown made an incredibly powerful statement on civil rights. This is a unique dance number that will inspire generations to come to be comfortable in their own skin and celebrate their identity.


3. Alright – Kendrick Lamar
This song was released at a time when the US was experiencing some serious civil unrest. The protestors resorted to this song as their means to attain solidarity and resilience.

4. Dhakka Laga Bukka (Yuva) 
This song successfully directed the thoughts of youngsters towards the changes needed in the Indian political scenario.

5. Khoon Chala (Rang De Basanti) 
The candlelight march in the movie against the shame brought to Ajay's death by the government with this background score managed to inspire people to take a stand against graver acts of the government in reality.


6. The Storm – Eminem
In this song, Eminem highlights the incompetencies of US President Donald Trump – from his inappropriate and racist tweets to his insult to the military. He urges his fans to stand up for their country and the army.

7. Revolution – The Beatles
Under the leadership of John Lennon, The Beatles never held back on creating protest songs on social change. Inspired by the protests to the Vietnam War, Revolution was the first of many major protest songs by the band. 

8. I Want To Break Free – Queen
I Want To Break Free was all about opening people's eyes and encouraging them to break out of the bubble that society has spun around them. This song has and will continue to be an anthem against oppression.

9. Azaadi (Gully Boy) 
Divine and Dub Sharma did not shy away from calling out the roguish political class of our country. They raise some concrete questions on political and environmental injustice which ends with them urging individuals to rise and clean this mess themselves. 
10. Give Me Some Sunshine (3 Idiots) 
While the music may be just the strumming of a guitar, the lyrics are way more meaningful and more in-depth. It perfectly tells the tale of how Indian students feel under the pressures imposed by the education system and the expectations created by their parents and society.

In a time where proper, collective action on social issues is more important than ever, protest songs serve as a powerful medium to raise one's voice against injustice in any form and unite people in their question of bringing about change. If you too want to be a part of the cause that brings about change, download the Flutin app and get your playlist of resistance songs ready today!