Sukhwinder Singh is one of those artists who has continuously given us one hit after another. His versatile style and mesmerizing voice have won the hearts of many with his incredible Sufi Bollywood songs and some of the best Bollywood sad songs. We have enlisted the 12 best Sukhwinder Singh songs for you to check out.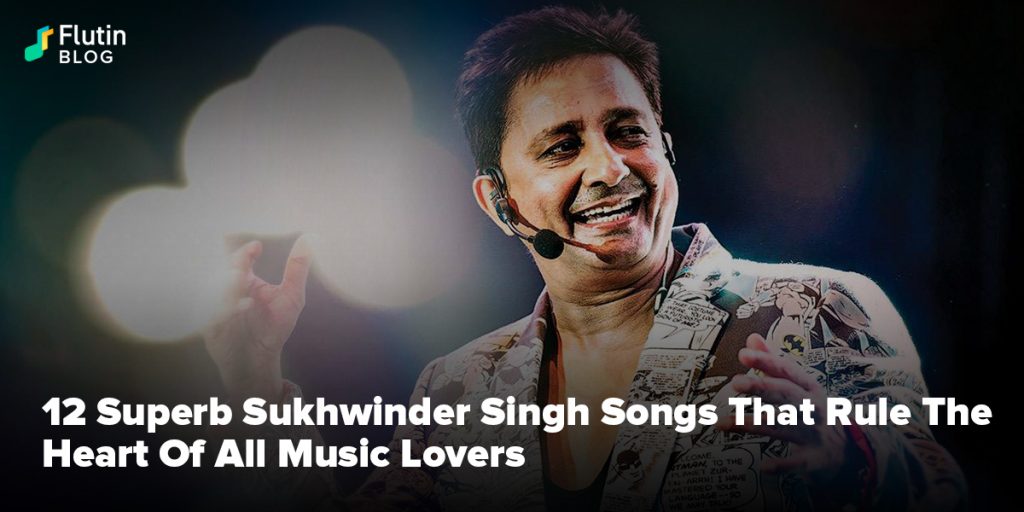 Sukhwinder Singh is one of the most popular and internationally acclaimed Bollywood singers of all time. He is probably one of the rare artists who has gifted us with diverse songs – from breathtaking Sufi Bollywood songs to soul-touching Bollywood sad songs. As the actor turns 49 this Saturday on 18th July 2020, let's celebrate our beloved singer's birthday by listening to these 12 all-time best Sukhwinder Singh songs.

1. Chaiyya Chaiyya
Chaiyya Chaiyya is a massive global hit that will be loved and danced to for generations to come. Sukhwinder's energetic voice makes us want to jump on the roof of a train and dance under the sky.

2. Ramta Jogi
Ramta Jogi is probably the most popular track from the movie Taal that was an instant hit upon release. To this day, this song will make you groove and sing along.


3. Lagan Lagi
This song is a passionate and powerful expression of love that only Sukhwinder Singh could have done justice. After this number, he came to be known for the incredible power in his voice.

4. Chak De India
Sukhwinder Singh's magical voice in this song evokes deep patriotic feelings in the hearts of those who listen to it. This song is still played at various sports events to represent our country.

5. Jai Ho
Jai Ho is not just a national but an international hit from the Academy Award-winning movie Slumdog Millionaire. Sukhwinder's powerful and heartfelt singing won this song the Academy Award for the Best Original Song.


6. Bismil
Bismil, from the movie Haider, is a storytelling track that needed a talented singer to do justice to it. It was Sukhwinder Singh who turned this into an iconic number with his vocal waves and emotional singing.

7. Dard-E-Disco
Sukhwinder Singh proved that he could also deliver outstanding dance numbers that would top the charts for a long time to come with this song from the movie Om Shanti Om.

8. Woh Kisna Hai
When A.R. Rahman and Sukhwinder Singh get together, you know something magical is good to come out of that combination. This enthralling track from the movie Kisna will make you appreciate the beauty of our religion and traditions.


9. Pagdi Sambhal Jatta
When it comes to patriotic songs, no one manages to evoke deep passionate feelings for one's country as well as Sukhwinder Singh. His powerful baritone in this incredible song will send chills down your spine.

10. Layi Vi Na Gayi
Apart from dance numbers and patriotic songs, Sukhwinder Singh also gave his fans a love anthem with this song from the movie Chalte Chalte.

11. Udi Udi Jaye
Udi Udi Jaye from the movie Raees is so beautifully sung by Sukhwinder Singh that listening to it makes your heart fly away with glee.


12. Kar Har Maidaan Fateh
This beautiful track from the movie Sanju has been sung to perfection by Sukhwinder Singh. Whenever you feel close to giving up, we assure you that Sukhwinder's soulful voice will give you the courage to go on.
Sukhwinder Singh has numerous remarkable hits to his credit. Download the Flutin app to create a playlist of your favorite Sukhwinder Singh songs for free and share it with your friends and family.