The popular messaging app Telegram launched several new features on March 13. One of these features includes live video streaming through tools such as Flutin. Telegram allows you to create channels in addition to groups. Apart from connecting and chatting with your subscribers, you can now launch Telegram Live Stream on your managed channels. If you are just as excited as our other Flutin users, you have come to the right place. Here's everything you need to know about the Telegram live stream from Flutin.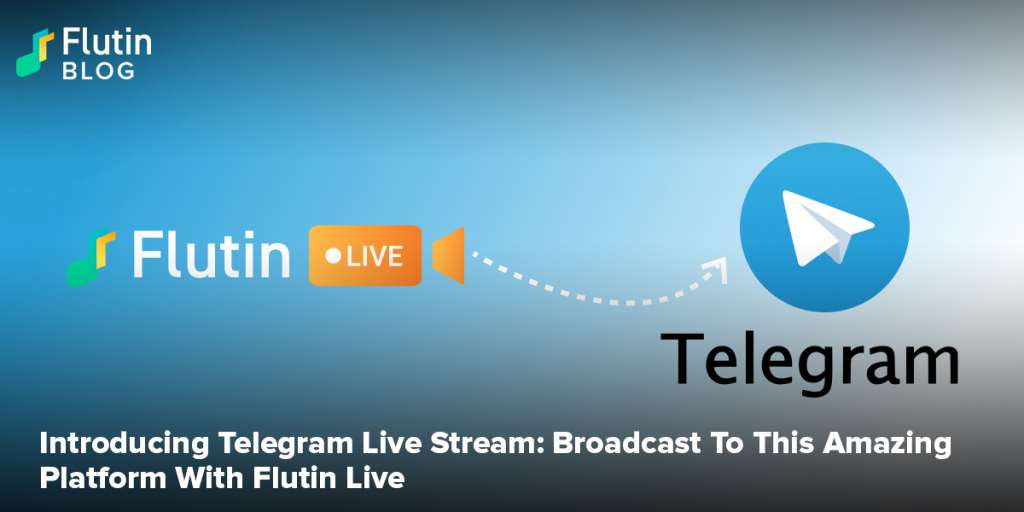 As the live video streaming market becomes more crowded, it becomes increasingly important to reach your target audience. In reality, it's the first stepping stone towards giving your viewers content that is rich in value addition and engagement. If you are a streamer, then you must have heard about Telegram live stream – the latest addition to the mega messaging platform. And we understand that you can't wait anymore to dive all into it. Without further ado, here's a detailed guide to the Telegram live stream via Flutin.
Introduction to Telegram: What Is It?
Telegram is a messaging app known for its speed and security that is both free and easy to use. The application lets you chat from several devices at the same time and share files and content of any size and type. As well as groups with up to 200,000 members, you can create channels with unlimited audiences to live stream to. Consider it a platform to manage your business and personal communications. By using features such as replies, hashtags and mentions, brands and creators can share, communicate and interact with their target audiences better.
Here are some little known facts for you. Telegram has over 550 million active users and 55.2 million daily active users worldwide, ranking it as the 10th most popular social networking site. In fact, it ranked 7th as the most downloaded app across Android and iOS devices in 2021. You can now understand the phenomenal reach that this platform offers.
How can you avail of the Telegram live stream feature from Flutin?
Flutin has strived to let its users enjoy the extraordinary opportunities presented by live video streaming through numerous intuitive features. One of its features is multistreaming. You could already multistream to platforms such as Facebook, YouTube, Twitch, Instagram, LinkedIn, and more. But, when Telegram came into the equation, you know we'd deliver our promises as well. Here's a step-by-step guide for Telegram Live Stream.
Step 1: Login to your Telegram account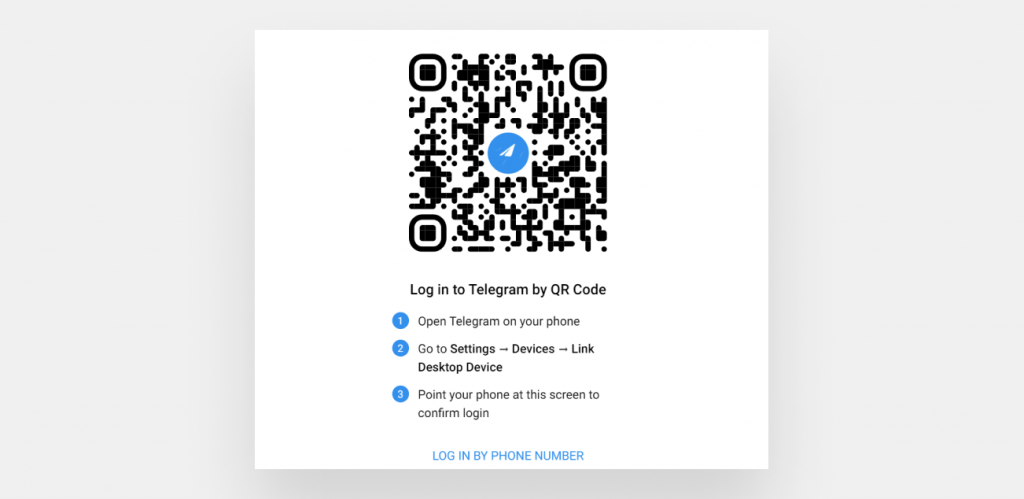 The very first thing that you would need to do is login to your Telegram account. You must do so on your desktop or laptop to be able to stream to the platform via Flutin. You can do so by either installing the PC version of the app and logging in thereon or open Telegram web and link your mobile app by scanning the QR code from your phone.
Step 2: Create your Telegram channel
On the left hand side, you can see a white pen icon on a purple circle. Click on that icon and select "New Channel" from the pop-up list. Enter details such as channel name and description (optional). You can also upload a picture for your channel by clicking on the big camera icon above. You can then add members from your contact list visible on the left side of your screen.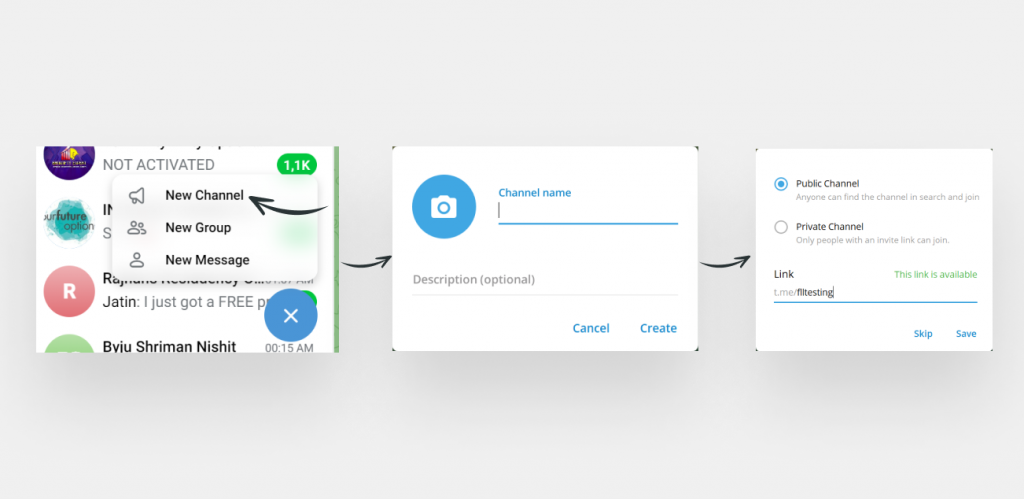 Click on the channel name displayed above the messaging screen. Here you can get the link to your channel. Click on the pen icon appearing at the top right corner. Here, you can select the type of channel (i.e., public or private) and select the type of reactions you want your viewers to give. There's also an option to turn on "Sign Messages".
Step 3: Get the RTMP information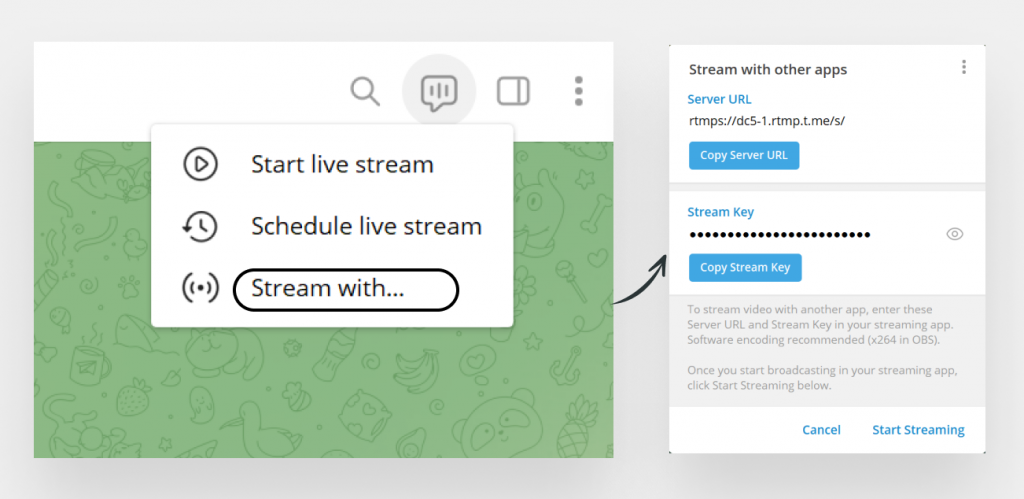 After you have done the above, click on the chat icon to the left of the notification bell in the top right corner of the messaging window. Select "Stream with…" from the drop down list. The RTMP server URL and the stream key will now be available for you to copy. It is recommended to keep this window open for convenience.
Step 4: Login to your Flutin account
The next step would be to login into your Flutin account via Facebook or email. If you don't already have an account, make sure you sign up and create one by filling in all the necessary details.
Step 5: Add the RTMP details
Click on the "Channels" section on the left side of the page, under the "My Events" section.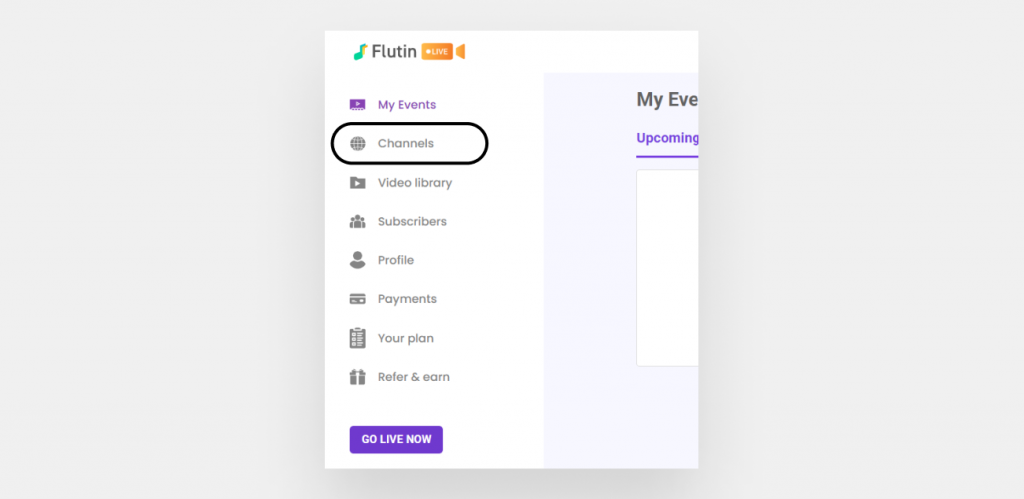 Select "Custom RTMP" from the list of options available. You can first add your nickname for the stream.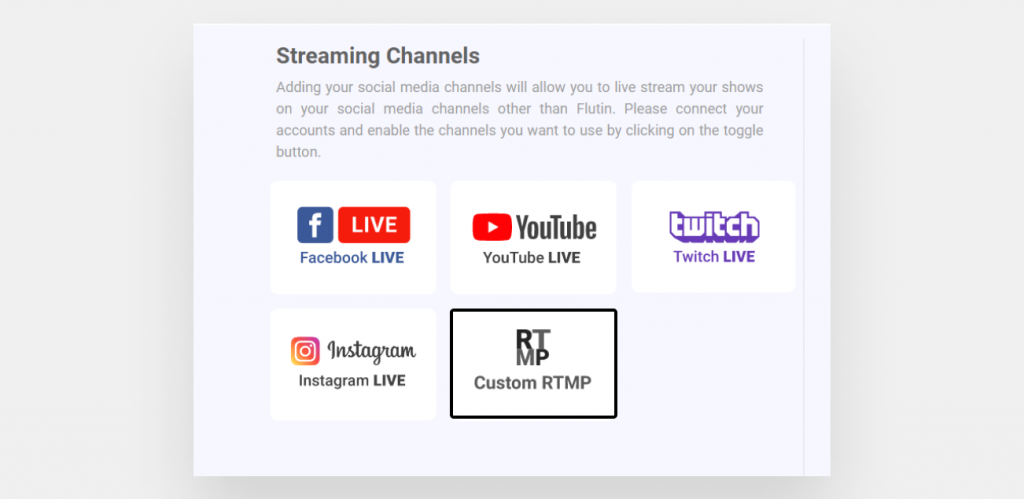 After that, you need to copy the RTMP URL and the stream key generated on the Telegram app under the respective sections on the Flutin page. Since you have the tab ready, it should be completed in no time. After copying, turn the RTMP toggle green on the right side of the page.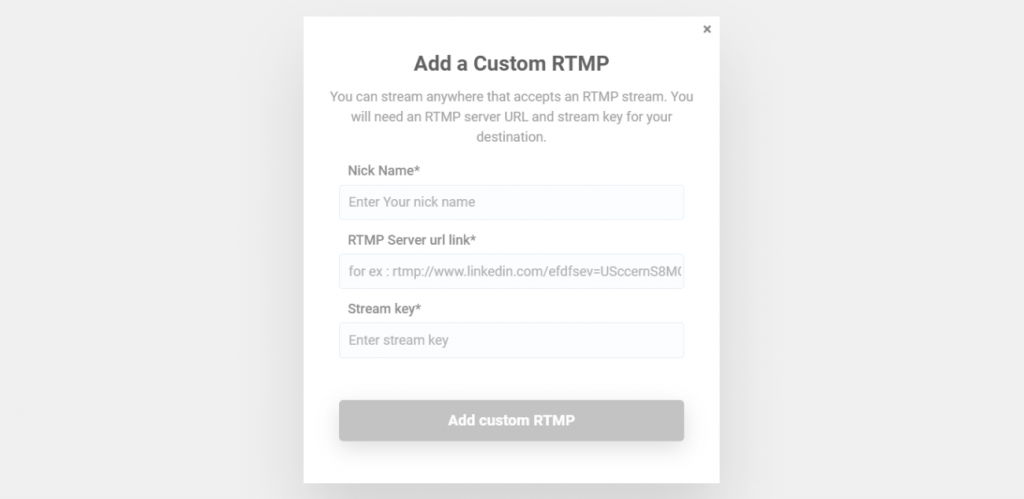 Step 6: Schedule a stream or go live instantly
You can finally either schedule a stream or hit the "GO LIVE NOW" button and enter relevant details about your event. After you hit the final "Go live" button, you then need to select the "Start Streaming" option on the Telegram app and enjoy your live stream.
Now is the perfect time to make Telegram your streaming home. This guide will help you stay ahead of the game with the platform's growing user base. Head over to Flutin today and enjoy the world of Telegram live stream.
Related Topics:
Join our Facebook Community to get regular updates and interact with fellow streamers.
Follow us on our social media accounts: