Trippy songs have always found their way in Indian cinema. While alcohol has been a common subject of Bollywood songs, not many have dared to do the same with drugs. Substance abuse is a serious issue around the world and Bollywood has tried its best to not glorify it. There are, however, some exceptions. Today, we look at some Hindi trippy songs that revolve around drugs.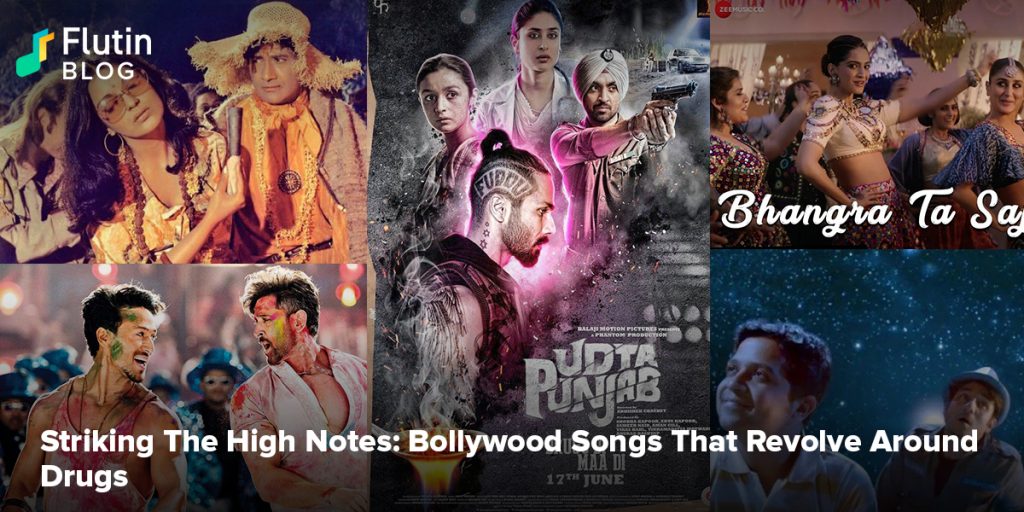 The film industry has often found itself tied to news of drug abuse. From the tragic untimely death of late actor Sushant Singh Rajput to the arrest of Shah Rukh Khan's son, Bollywood has been associated with incidents of drug use on many occasions. The scenario is not much different in reel life either. There have been numerous trippy songs that talked about drugs. These Bollywood songs have explored this sensitive topic and some have even climbed their way up the charts. Let's check out these Hindi trippy songs that revolve around drugs. 

1. Dum Maro Dum


No, we aren't talking about the one in which Deepika Padukone looks hotter than the sun. The original track, composed by R.D. Burman, is an evergreen hit. Usha Uthup's husky voice and Zeenat Aman's powerful moves made it one of the most iconic songs of all time.

2. Ud-Daa Punjab


Even though the movie faced a lot of struggles and legal battles to get released, Udta Punjab made a fantastic attempt at bringing light on the critical issue of drug abuse in the state of Punjab. This song is not meant to glorify the use of substances; it ironically reflects the sentiments of teens and young adults residing there and how it needs immediate attention.

3. Jai Jai Shiv Shankar


This track, composed by R.D. Burman, has got religious backing to it. Since Lord Shiva is said to love cannabis, the song celebrates this side of the phenomenon. The song has been recreated with Hrithik Roshan and Tiger Shroff busting their killer moves together.

4. Bhangra Ta Sajda


Veere Di Wedding was as far away from drugs as possible – the movie was about the friendship between a group of girls. It's essentially a movie which you watch with your friends to feel good. Then, how did one of its songs end up on this list? Well, there's a line that addressed Manali's drugs and caught people's attention.

5. Babaji Ki Booti


'Babaji Ki Booti' is the trippiest song on this list. A stoned Kunal Khemu, Anand Tiwari and Vir Das do a whole lot of shenanigans and consume quite a few things to ultimately conclude that drugs ruin everything and turn people into zombies.
Drug abuse is not a matter to joke about or glorify in movies. You must always take these songs as warnings to the perils that come with it – both physically and mentally. So, while you tune into these songs on the Flutin app, make sure to be responsible and listen only to shake a leg or two.