You're done with securing a good internet connection, a good quality microphone, good lighting and a good headset for live streaming. But, your job isn't over yet. Don't slack off when it comes to your webcam and just place it at a position where you feel is good enough to be visible. There's a lot more to webcam live stream than you might think. Here are a few essential tips to set your webcam position like a pro.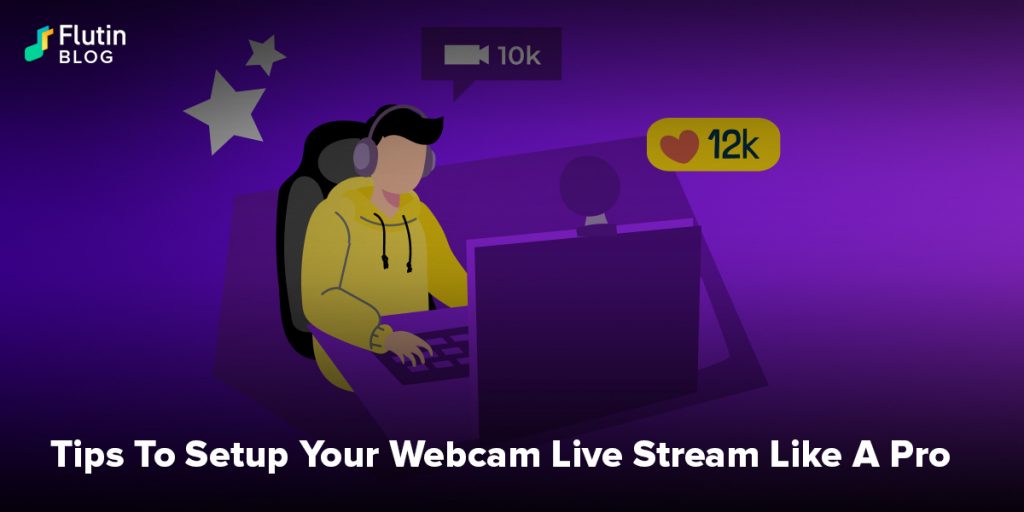 Webcam live stream has become more popular than ever as the world goes through a digital revolution. Yet, why do some webcam streams look absolutely disastrous? By disastrous, we don't mean the quality of it. We mean the angle and the frame of the shot. The answer lies in proper streaming setup. Believe it or not, the choice of your webcam position can drastically influence the final outcome. We have compiled a few tips below to help you master webcam setup for your live streaming.

1. Angle it right


Your webcam is the tool through which your audience would be viewing you. Make sure to position it at somewhere around the level of your eye in front of you. You may experiment with slightly lower or higher angles as per your preference but don't go too overboard. After all, no one wants to see through your nostrils . 

2. What's in the back?


You must have watched live streams at least once. Did you notice the background? Of course, you did, even if it means subconsciously. If you can afford green screens to fill your background while live streaming with some cool CGI or attractive props or artsy things to place in the background, then do so by all means. Otherwise, you can always go with a neutral coloured background. 

3. Eye to eye


Just as you would talk to people in front of you by looking in their eyes, you need to do the same for your live streams. Consider the eye of the camera as the eyes of your viewers and practice looking directly at it for an impactful performance.

4. Be the centre of focus


We asked you to choose your background carefully earlier. That's because the human eye will wander around the screen and when it does, something appealing must keep their interest intact. However, it doesn't mean that you will intentionally show only your background or the majority of it. Remember, you are the center of attention and the spotlight must be on you. Reduce the headroom and position yourself at the center to be clearly visible to your viewers.

5. Let those lights shine


Even if you nail all the above, it would be fruitless if the lighting isn't good enough to set the mood and amplify your appearance. And the interesting thing about lighting is that there's a lot of room to experiment and be creative. But, whatever you do, make sure that there's enough lighting on your face and there's no shadow.

6. Invest in a quality webcam


Last but not the least, you need a great webcam to truly capture the effect of all the above. There are quality webcams even available in budgets like Microsoft LifeCam HD-3000 and Logitech C920. If you can invest more than Rs. 10K, then there are great options available like Razer Kiyo and Microsoft LifeCam Studio.

As you already know by now, your choice of the webcam position can be the differentiating factor between a poor video and a top-notch video. It might seem like a trivial part of live streaming but it can make or break your online event. So, take some time out to really think about it and follow the above tips to stream successfully on Flutin Live.