You may know Chris Martin as Coldplay's lead singer, songwriter, philanthropist and more. Having been the lead singer of the band for over 2 decades now, Martin is globally popular with seven Grammy wins and four top ten hits on the Billboard Hot 100. However, Chris Martin's life has been an equally extraordinary journey, which many people don't know much about. So, grab your popcorn and play some Chris Martin songs in the background as we tell you the phenomenal story of this legendary artist.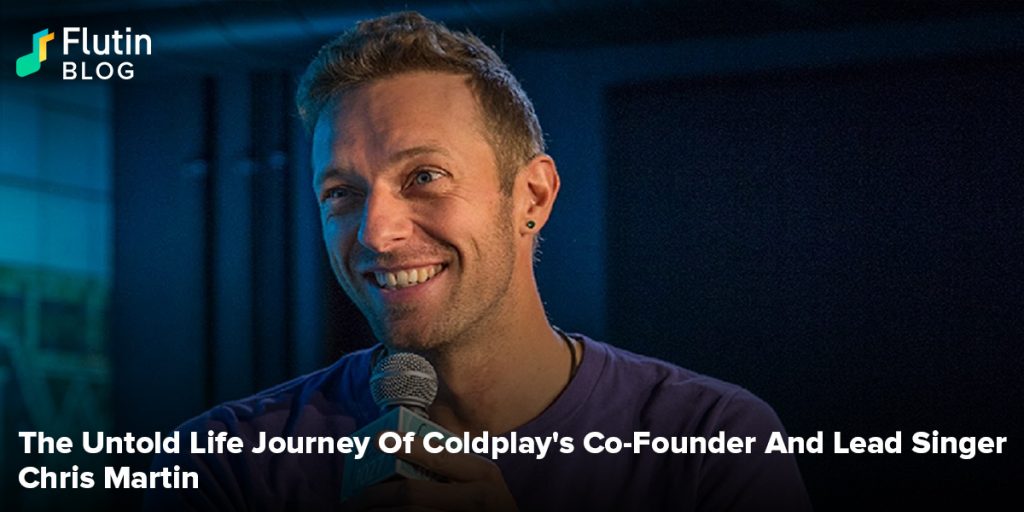 Up until now, fans have been speculating a collaboration between BTS and Coldplay when a MatchLyric page posted the lyrics of their supposed song 'My Universe'. However, these rumours were given some form of life when Coldplay's lead singer Chris Martin hinted at a possible collaboration with the South Korean mega stars. In an interview with PopCrush, the English musician revealed that he would never say no to working with the boys if the right track came along. While the internet has been going crazy ever since let's dive into the untold story of Chris Martin's life and get to know the global superstar. 

Early Days

Born on 2nd March 1977, Christopher Anthony John Martin (a.ka. Chris Martin) is the eldest of his parents' five children. His father, Anthony Martin, was an accountant while his mother, Alison Martin, was a music teacher. He got his love for music from his mother. The first band he ever formed was during his school days. However, he was disapproved by his audience. It was in Sherborne School Dorset that Martin met his future manager of Coldplay – Phil Harvey.


Chris Martin was a brilliant student. He attended the University College London where he excelled in Ancient World Studies and graduated with first class honours in Greek and Latin. It was at this institute that Chris met Guy Berryman, Will Champion and Jonny Buckland – his future Coldplay band members.

Musical Journey

Coldplay was initially named 'Starfish'. The band debuted with the album titled 'Parachutes' in the year 2000. The album was a huge hit. One of the tracks, 'Yellow', even got them their first-ever Grammy nomination. Encouraged by such positive responses from the public and critics alike, the band went on to release more albums and be loved more and more with each release. Besides being a part of the band, Martin has also lent his voice for works of other artists, collaborated with the likes of Jay-Z, and co-wrote the single 'Homecoming' in one of Kanye West's albums (wherein he also sang and played the piano).


Unknown Facts

Here are some interesting facts about the multi talented singer Chris Martin:

The first ever song of Coldplay is titled 'Ode To Deodorant', which was written as a joke.
Coldplay climbed to success instantaneously. Their debut album not only topped charts in the U.K. but also won them a Grammy Award.
Besides being an amazing singer, Martin is also a pianist and a guitarist.
Chris is a huge fan of the band U2 and claims that he knows all their songs by heart.
Coldplay is a philanthropic band and donates 15% of their revenues to charity.
This was a brief account of the magnanimous journey of Coldplay's lead singer Chris Martin. And while you wait for the band to drop a song with BTS, turn on some Chris Martin songs on the Flutin app and enjoy the singer's soulful vocals.