We all know that the Tokyo Olympics 2020, which was initially scheduled from 24th July to 9th August 2020, is being held now from 23rd July to 8th August 2021. And India has sent its largest contingent of competitors this time with 120 participants all set to make India proud. Why don't we support these champions with some sports motivational songs? We have got you covered. Check out these most inspirational sports songs to boost the spirits of our heroes.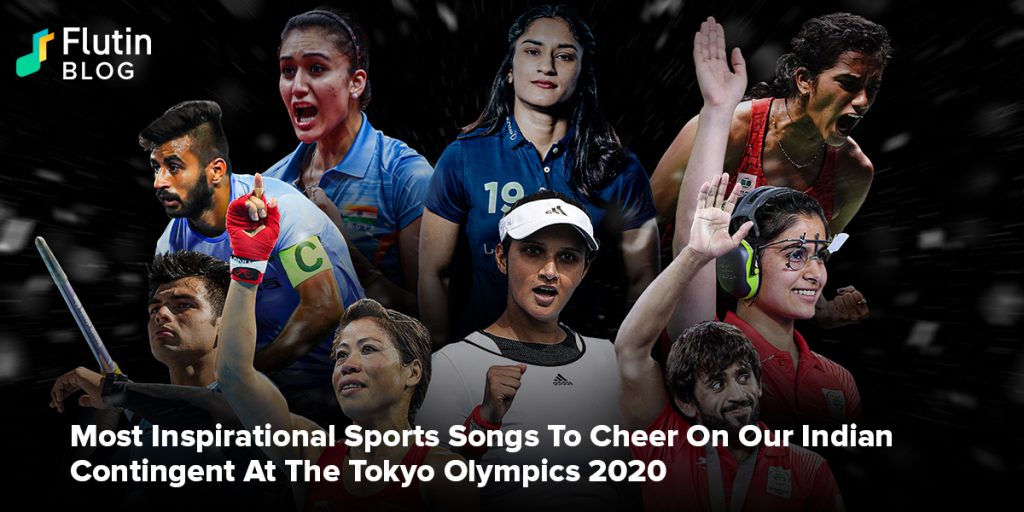 The Tokyo Olympics 2020 has kicked off from 23rd July in full force with over a hundred participants from India. Mirabai Chanu has already made our country proud as she won India its first medal in the Summer Olympics. But, we still have a long way to go. So, how about blasting some sports motivational songs to empower each other? Here are the best inspirational sports songs to root for our competitors.

1. Zinda


'Zinda' is a song from the movie Bhaag Milkha Bhaag which is based on the life story of the famous sprinter Milkha Singh. With this context, you can guess that it's the perfect track for this occasion.

2. Apna Time Aayega


We agree – it's not a song that can be directly linked to any sports theme. But, isn't the lyrics and the tone of the song just the one we need to boost the morale of our champions? Essentially translating to "Our Time Will Come", this is the best motivation we can provide to our athletes.

3. Kar Har Maidan Fateh


In the movie, the song is about Sanjay Dutt (played by Ranbir Kapoor) fighting to overcome addiction. However, if you really pay attention to the lyrics, you'll realize that they stand true for every situation. And the motivational beats will fill anyone's heart with fire, drive and passion.

4. Dangal


The title track of this inspirational movie has got it all – from energetic drum beats to encouraging lyrics. Blast it off on your speakers and let our contingents know that we are standing tall behind them.

5. Ruk Jaana Nahin


This evergreen masterpiece is from the movie Imtihaan (1974). Sung by the legendary Kishore Kumar, it highlights a crucial thing that we must remember – challenges are a part of life but we must never stop and give up. And that's what our incredible athletes need to hear right now.

6. Ziddi Dil


The biopic of boxer Mary Kom has an empowering song titled 'Ziddi Dil'. It's all about how a "stubborn" Mary Kom pursues her dreams in a male-dominated sport and emerges victorious through sheer determination and hard work.

7. Aashayein


We had to end the list with a hopeful track that explains the beauty of aspirations and the realization of those dreams. The competitors from India at the Olympics are full of hope while being nervous at the same time. Let's ease their minds together and remind them that dreams do come true.
The Tokyo Olympics 2020 has started already and everyone is glued to their screens rooting for India. Amidst all this anticipation and excitement, do not forget that our athletes need all the support that comes their way. Go to the Flutin app and stream all the above songs to send out positive vibes and energy towards them.