Camila Cabello, the former member of the American girl band Fifth Harmony, is an incredible charmer when it comes to music. After leaving the group, she has reached superstardom and garnered a global fanbase. You must be no stranger to the Camila Cabello songs, which never fail to top the charts. But, there's more to the "Senorita" singer than meets the ears. Here's our cover of some of the most interesting Camila Cabello facts.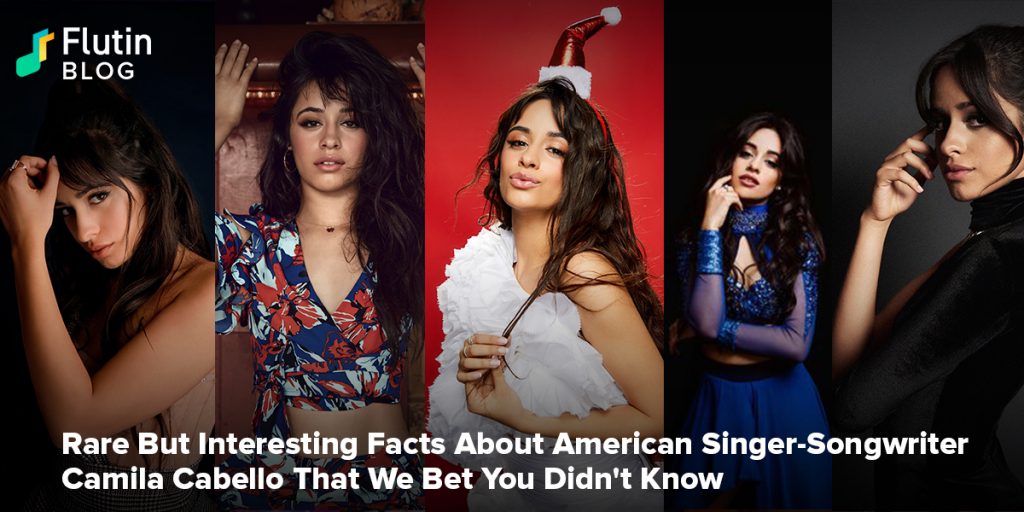 Camila Cabello is a force to be reckoned with in the music industry. She is not only a phenomenal singer and songwriter but also a talented actress who has proved her mettle in the modernized movie version of the story of Cinderella. The Camila Cabello songs, on the other hand, are where you can hear the singer flexing her unbelievable vocals. Let us know a bit more about our favourite singer by looking at these unknown Camila Cabello facts. 

1. Mastering English

Being Cuban-American, English wasn't a language Camila was fluent and comfortable in when she first arrived in the US. However, she learnt the language by watching television shows and cartoons. Now, she sings like a queen with admirable confidence.

2. Taylor's Birthday Gift

When Camila turned 18, it was the iconic Taylor Swift who threw her 18th birthday party. Reportedly, Taylor had called Camila to know about her plans for the day. Upon learning that she had nothing special to do on her 18th birthday, Taylor took matters into her own hands and ensured that her 18th birthday was a memorable one.


3. Galeophobia & Thalassophobia

We know, these are pretty big words to comprehend. But, relax. It's nothing but a little fear that Camila has. What is she afraid of? Camila is absolutely scared of the ocean and sharks. She even had an anxiety attack when she tried scuba diving with her family once.

4. Meat Is A Big No

Camila is a big-time vegan. However, she wasn't always so. She decided to go vegan in the year 2018 and hasn't looked back since. Now you know the secret to her astonishing physique.

5. Stress Management

Everyone experiences certain moments in their lives when their knees start shaking. Celebrities are no stranger to being nervous. And Camila deals with nervousness in a really unique way. She imagines all the people around her being on the toilet to calm her nerves.

6. A Dedicated Singer

Camila's one true love is music. This is evident from the fact that she dropped out of high school (in the ninth grade) to focus only on her singing. She was then homeschooled and she did eventually earn her diploma.


7. OCD

Camila hasn't been the one to shy away from talking about her Obsessive-Compulsive Disorder. She has admitted that she often lets her thoughts get the better of her. However, the singer is extremely strong and tries hard to push her obsessive behaviour away.
These were some of the fun, quirky, and unknown facts about the "Havana" singer. Check out her hits on the Flutin app and find yourself mesmerized by her talents and amazing vocals.