One of the biggest American pop stars of all time, Selena Gomez, has been a favourite since her Disney days. She has the ability to melt your heart with her bubbly demeanor and kill you not only with her kindness but her charms and sensuality. However, the singer has fought and overcome huge challenges in her life which have inspired people (even those who weren't fans before) to face difficulties with a brave front. Today, we take a look at some fun facts about the superstar which will make you love her even more.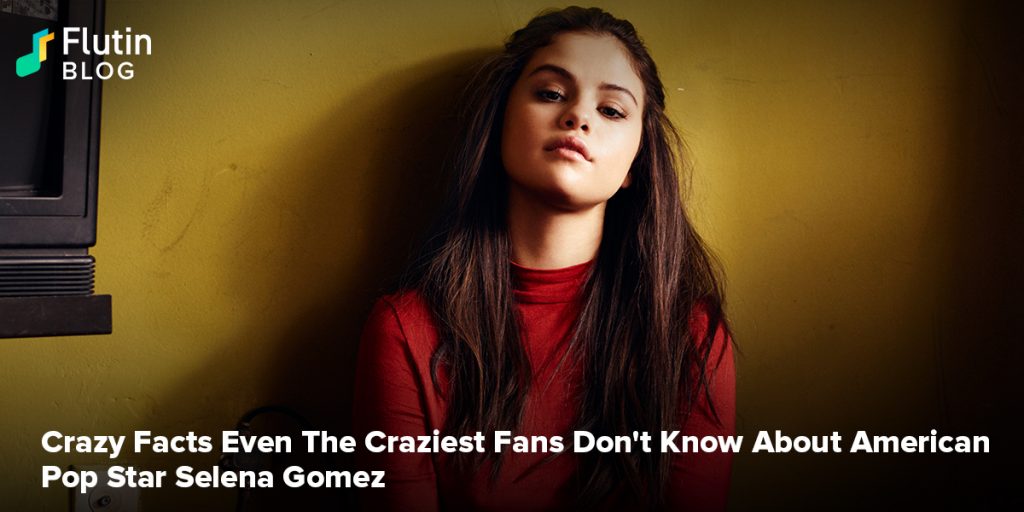 Selena Gomez is one of those American pop stars who has grown up in the limelight. As a teenage Disney actress, she already had won the hearts of many with her cute personality. However, the actress eventually turned into a raging pop star with songs that top charts for weeks. The level of courage displayed by her during her fight against heartbreaks and health complications has inspired millions to keep going without breaking. So, let's look at some fun facts about the American singer that you probably didn't know of. 

1. Self Management

Now, what do we mean by self-management? Brace yourselves – this is a big one. She manages all her social media accounts herself. She claims that she loves connecting authentically with her fans. So, all those of you whom she has replied to really are lucky ducks.

2. Favourite Show

Some of you might have grown up watching her show Wizards of Waverly Place. But, the show she grew up watching was F.R.I.E.N.D.S. "You know when you can just put your favourite TV show on in the background and it just makes you feel safe in a weird way?" We feel the same about her show.


3. Proud Latina

Selena Gomez? Latina? Yes, that's right. She comes from a Latin heritage and has always been very vocal about the same. Her grandparents are actually undocumented immigrants and had to cross the border illegally. Now, when you go back and see her ace the song Taki Taki, you'll know why she outshines in the track.

4. Incomparable Take on Life

Now, why do we say that? Well, during a chat session with Miley Cyrus, Selena revealed that she was relieved to be diagnosed with bipolar disorder. "When I have more information, it actually helps me", claims the superstar.

5. Her Mom Had Her At Teenage

Die hard fans know that Selena Gomez was born on 22 July 1992. What many don't know is that her mother, mandy Dawn Teefey (a former stage actress) actually had her when she was just 16. In fact, it was her who inspired the singer to take up acting.

6. Cameo in Hannah Montana

She has been on many Disney shows. One of the most notable ones is definitely Hannah Montana. She appeared briefly on the show, playing the role of Mikayla – Miley's rival.


7. Executive Producer

We agree this one might not be news to some. But, regardless, it's a commendable achievement on her part. She's the executive producer of the hit Netflix series 13 Reasons Why, which she claims as her "passion project".
These were some of the most interesting facts about your favourite superstar Selena Gomez. Find all her major hits ready to be played on the Flutin app and groove to her music anywhere, anytime!