There's no doubt about the fact that Disney has produced some of the best animated movies of all time. What makes these movies even more magical are the amazing soundtracks that are extremely popular, especially among kids. Let's take a look at the 10 best Disney songs of all time.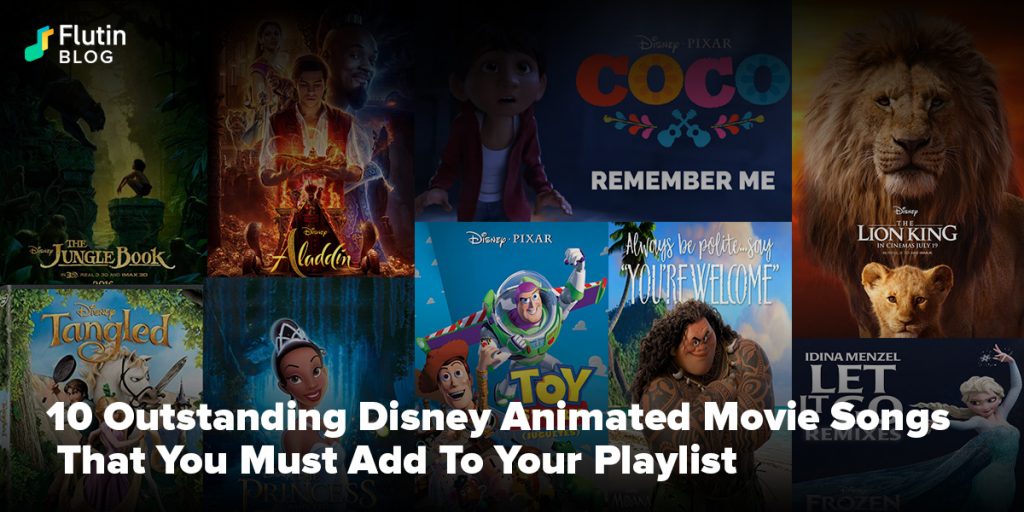 Regardless of which decade you were born in (assuming it's anytime after the 1930s), Disney's animated movies defined an unforgettable chunk of your childhood. While Frozen's Let It Go became an instant mega-hit and topped the Billboard 200 for 13 non-consecutive weeks, there are several other Disney songs as well that are equally good and moving. Read below to find out our pick of the 10 best Disney movie songs of all time.

1. Mother Knows Best – Tangled
While you may primarily associate Disney with mainstream pop songs, this song proves that Disney can rock the traditional Broadway genre as well.

2. Circle Of Life – The Lion King
This soul touching and the powerful opening song of the movie The Lion King is a favourite amongst many Disney fans. The brilliance behind the music and lyrics doesn't strike as a great surprising note once you know who's the mastermind behind this musical masterpiece – Elton John. 
3. Let It Go – Frozen
We cannot have a list of the most awe-inspiring Disney songs without mentioning this worldwide hit. Elsa evidently knows how to weave magic with powerful and moving ballads. 

4. You've Got A Friend In Me – Toy Story
This song perfectly puts into words the message of this globally successful franchise. The minute you hear the first beat, your mind brings back cherishable memories of Andy, Buzz and Woody. 
5. Spirit – The Lion King (2019) 
You know a song is going to be empowering when Queen Bey provides her strong vocals to it. The emotionally stirring ballad and beautiful video featuring the Queen herself and certain moments from the movie will always make it one of the best Disney soundtracks of all time. 

6. Remember Me – Coco
Amidst songs that emphasize the beauty of romantic love and friendship, Disney also gave us a song that celebrates familial love. We challenge you to keep your tears away from your eyes when you listen to Ed Sheeran's soothing voice imparting soul in these lyrics. 
7. You're Welcome – Moana
This number strengthens our belief that Dwayne "The Rock" Johnson can do anything. In the movie Moana, he gave his beautifully boastful voice to a song that will be cherished by generations to come. 
8. A Whole New World – Aladdin
As you see Aladdin and Jasmine paint the sky red with their love on his magic carpet, this song would also take you on a magical carpet ride of emotions. Having won the Academy Award for Best Original Song and a Grammy for Song of The Year, it's arguably one of the best Disney duets of all time. 

9. Almost There – The Princess And The Frog
The musical history of New Orleans is so richly vibrant that it's hard to believe that it took Disney such a long time to finally base a musical there in 2009. However, this jazzy number was certainly worth the wait. 
10. Bare Necessities – The Jungle Book
This song, though one of the best-animated movies ever created, was Disney's ode to the simple things in life. It's catchy beat and wonderful lyrics make you want to move to the jungle yourself. 

Disney songs have the power to motivate kids and adults alike in their beautiful ballads. Install the Flutin app to listen to these Disney movie songs and more and ride a giant wave of nostalgia that reminds you of the beauty of life!