The story of the Bollywood enigma Sushant Singh Rajput, unfortunately, ended in a tragedy as the actor committed suicide on Sunday, 14th of June. We are yet again forced to say goodbye to one of the finest actors of our time. Let's bid him a hearty farewell by taking a look at his short but memorable journey to Bollywood.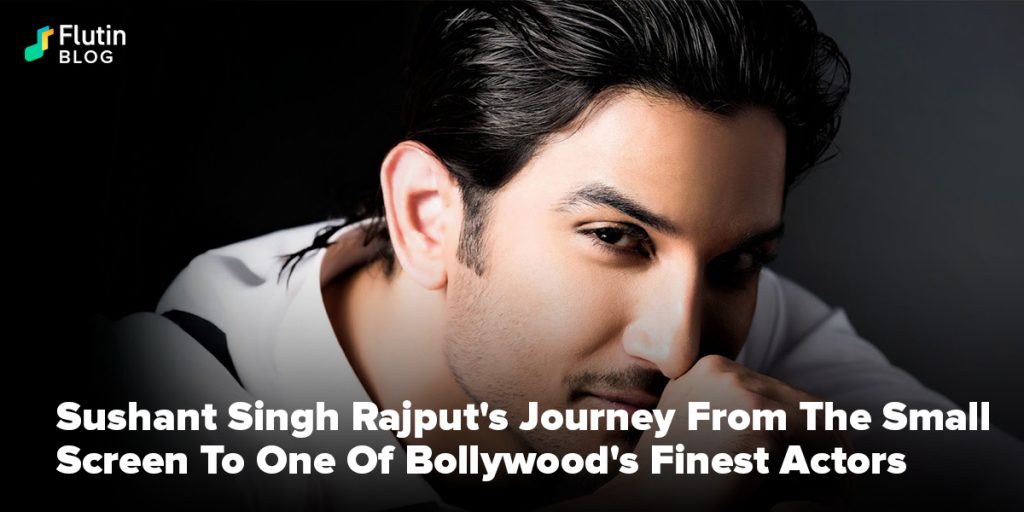 Starring in a film that beautifully taught us how to battle suicidal thoughts (Chhichhore), Sushant Singh Rajput himself succumbed to the idea of death being the solution as he hung himself in his Bandra residence on Sunday, 14th of June.
This tragic story has shocked the whole nation as condolences are pouring in from the entire industry as well as the Prime Minister himself and celebrities are urging people to remember the 34-year-old actor by his inspiring journey and bold movie choices but not this sad mistake.
While we cannot attempt to put into words the promise of greatness that glinted in Sushant's eyes, let's revisit his majestic Bollywood journey and cherish his unparalleled performances. 

Sushant Singh Rajput wanted to be an astronaut before entering show business! 
Sushant Singh Rajput was one of the most learned actors in Bollywood. He had won the National Olympiad in Physics and held a degree in engineering from the Delhi College of Engineering. However, Sushant claims that he never wanted to study engineering. He wanted to become an astronaut and, later, an Air Force pilot.
However, he couldn't pursue his former dreams as his parents wanted him to become an engineer. He was even offered a scholarship from Stanford University. But, he left it all behind as he found his calling in Bollywood. 
Sushant was a huge fan of Shah Rukh Khan who made him believe that there's a balance between Indian and Western culture! 
Sushant had claimed that his journey to making it in Bollywood was not a struggling one. The inspiration for becoming an actor came after he joined dance classes while in college and enjoyed being on stage. He then went on to do theatre, go for castings, learn martial arts, and become a background dancer. He finally made his debut on the screen with a Balaji Telefilm show titled "Kis Desh Mein Hai Mera Dil". He is, in fact, one of the rare actors who successfully transitioned from television to the big screen.

Despite being trained in dancing as well as martial arts, Sushant refused to do action films or dance numbers owing to his love for the art of acting! 
Sushant Singh Rajput was never interested in making money – he did not consider movie-making business. He did it purely out of his love for acting and his movies bear testimony for his passion. The Manav of Indian television surprised the nation with his acting skills in his debut film Kai Po Che, for which he got widely recognized.

He then went to do films that portrayed a strong social message like Kedarnath, Shudh Desi Romance and Chhichhore. His most popular and acclaimed movie remains M.S. Dhoni: The Untold Story – based on the life of the former Indian cricket team captain M.S. Dhoni. 
The news about Rajput's tragic death has left wondering about the grave impact that the lockdown has had on Bollywood. While the reason behind Sushant's decision to take such a drastic step remains a Bollywood mystery, we can't help but think about the potential that we saw in Sushant's capabilities – the true measure of which we will never know. While you can't change the reality, you can pay tribute to the late actor and remember him by listening to his amazing songs on the Flutin app.