As the pandemic put the world within four walls and people started distancing socially, Zoom emerged as the saviour of humanity. From online classes and fests to webinars and conferences, the world came together on Zoom. However, did you know that Zoom also supports live streaming? That's right, Zoom is not limited to just business meetings and academia. But, how do you do Zoom live streaming then? Today, we will take you through the step-by-step procedure of how to multistream with Zoom via Flutin and when you should conduct such live streaming sessions.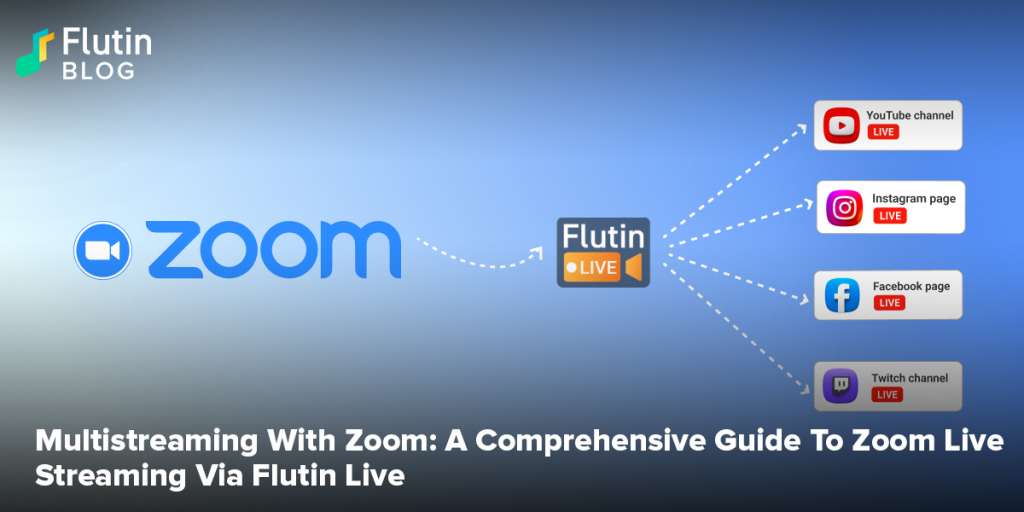 During the global pandemic, Zoom has been very helpful for keeping in touch with peers and loved ones. However, Zoom isn't just a video calling app – it is an extremely useful live streaming medium as well. YouTube Live and Facebook Live are just a few streaming platforms you can broadcast on when you multistream with Zoom. In addition, platforms such as Flutin enable you to live stream to each of the mega streaming platforms simultaneously. Here's everything you need to know about Zoom live streaming via Flutin. 
Who can multistream with Zoom?
Zoom is typically most beneficial for businesses with remote employees and multiple offices. However, Zoom is not just a meeting tool. It also serves as a live streaming tool with various innovative features such as hand raising and polling options. Teachers can live stream their classes and lectures, instructors of yoga, dance, singing, piano, etc. can live stream their sessions, and reactors can invite multiple people and react to content together – the uses of Zoom are diverse and manifold.
How does multistream with Zoom work?
Zoom live streaming currently has two options. For the first method, you must purchase a Zoom plan (Pro, Business, or Enterprise). The second option involves a third-party application, such as OBS Studio.

Multistreaming with a Zoom paid plan via Flutin
With a Zoom subscription plan, you can multistream to various streaming platforms such as YouTube, Facebook, Twitch, etc. via Flutin. Here's the step-by-step guide on how to do it.
Step 1: Head over to the Flutin website and login into your account. Visit the Flutin Studio by clicking on the button for creating a new event.
Step 2: The toggle button for RTMP can be found just above the stream window. Turn it towards the RTMP icon.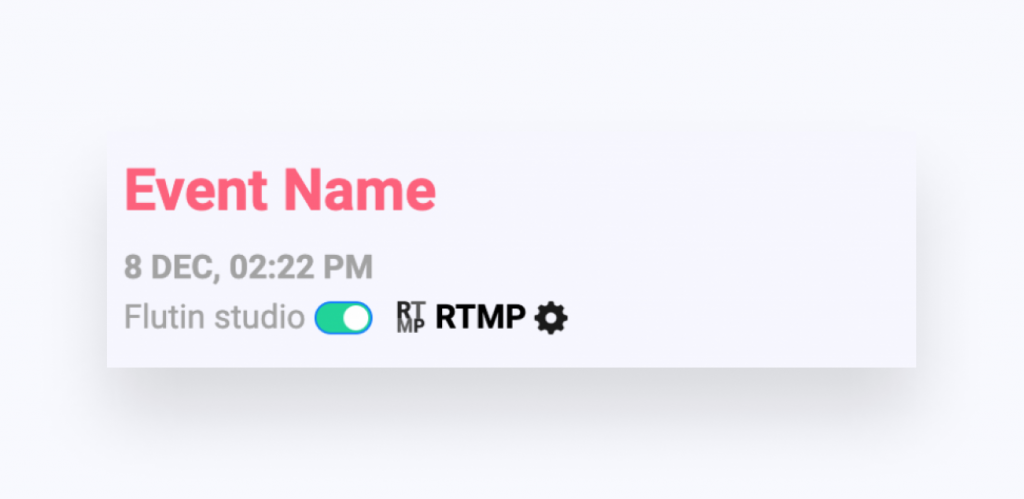 Step 3: There will be a pop-up with the URL and Secret Key. Make sure to copy them.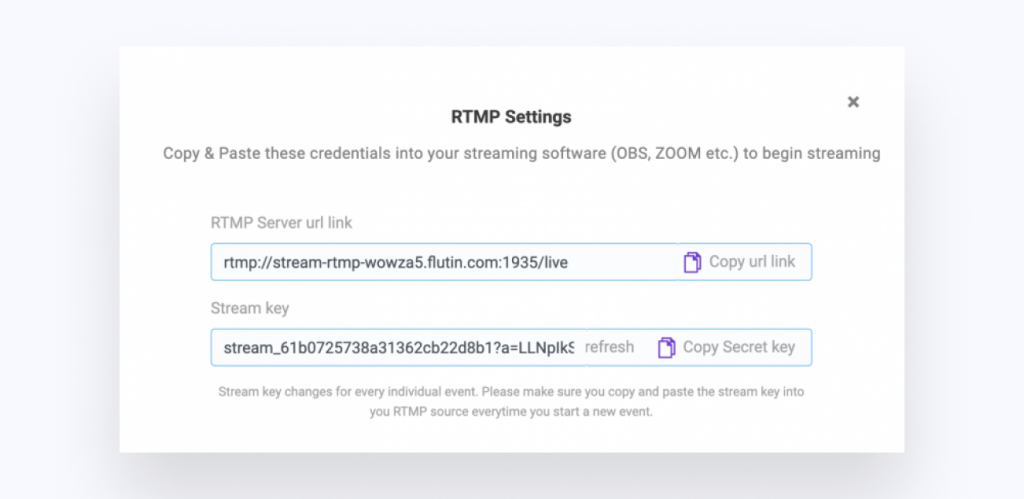 Step 4: You now need to head over to Zoom studio and click on the "More" option appearing at the bottom of the screen.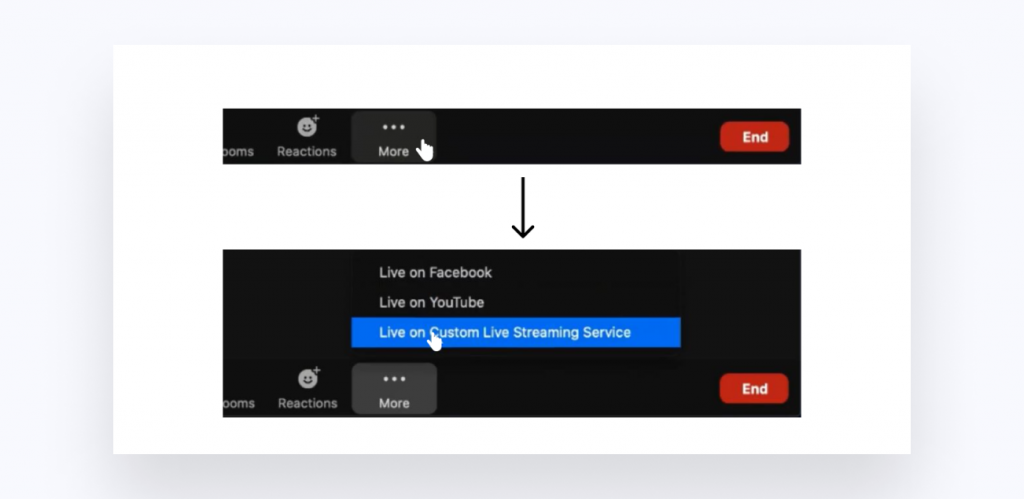 Step 5: From the pop-up list, click on the option "Live on Custom Live Streaming Service".
Step 6: On the next page, you need to paste the server URL in the "Streaming URL" area and the stream key in the "Streaming Key" area which you had earlier copied from Flutin Studio.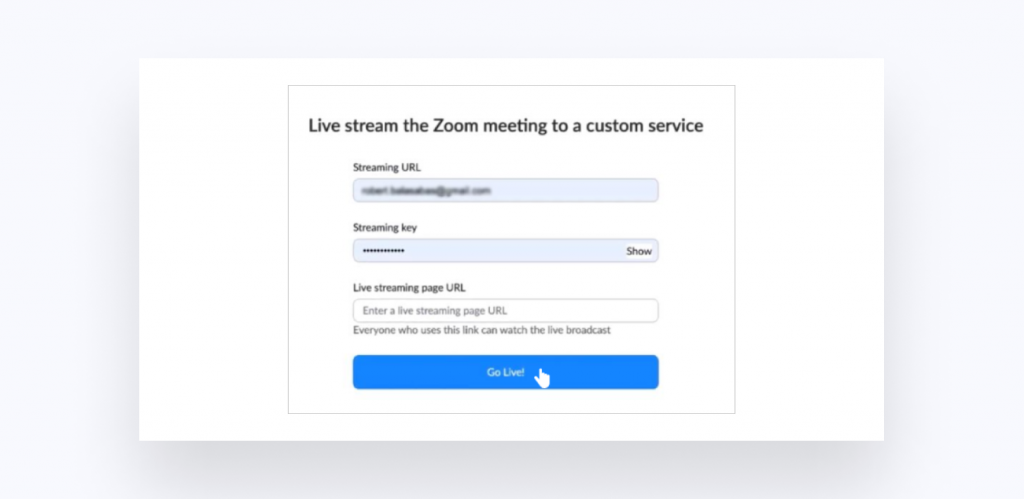 Step 7: In the "Live Streaming Page URL" section, you can copy and paste either your Flutin Event URL or the link to your social media pages.
Step 8: All that's left now is to click on the "Go Live" button and enjoy streaming.
Multistreaming with basic Zoom via Flutin and OBS Studio
If you have the basic version of the Zoom app and want to multistream to platforms like YouTube, Facebook, Twitch, etc., you can seamlessly do so via Flutin. However, to do so, you will need OBS Studio apart from your free Zoom and Flutin accounts. Here's the simple procedure of setting it all up.
Step 1: Login to your Flutin account and click on the purple "Go Live Now'' button at the left hand side of your page if you want to live stream instantly. However, you can also schedule a live stream by clicking on the "+ New live event" button and then clicking on "Schedule Live stream".
Step 2: On the next page, enter your event name and description and click on the "Next" button below, in case you are going live now. If you are scheduling a live stream, then the details you would need to fill in would be event name, date and time, category, tags and description after which you need to click on the "Save" button below.  
Step 3: Select the channels you want to multistream to and click on the "GO TO LIVE STUDIO" button at the bottom of the page when going live at the moment. On the other hand, you can select your monetization methods and broadcast channels and either save it as a draft for further modification or save it and publish it for your followers to see.
Step 4: Once you reach the Flutin Studio at the time of going live, you need to turn the toggle towards the RTMP icon at the top of the streaming video. From the resulting pop-up window, copy the URL and the Stream Key. 

Step 5: Open the OBS Studio and click on "Settings" at the bottom left corner of the page. Click on "Stream" from the list towards the left. At the "Service" section, select "Custom" and paste the stream URL and the stream key which you had copied from Flutin earlier. Click on "Apply" and then "OK".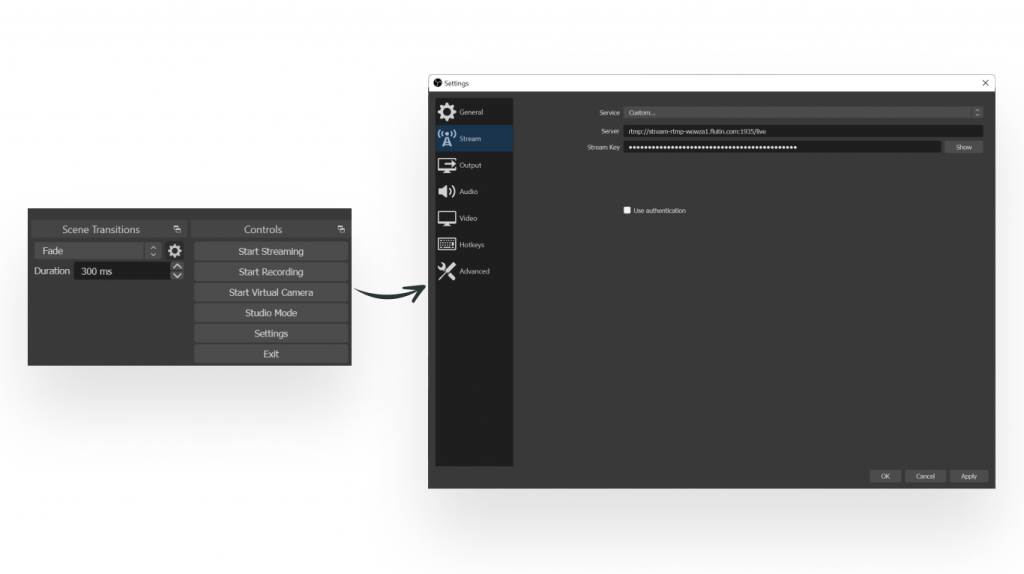 Step 6: In the tabs open below the black window, go to the "Sources" section and click on the "+" symbol. From the appearing list, click on "Window Capture" and type "Zoom Meeting" in the Create New area. Click on "OK".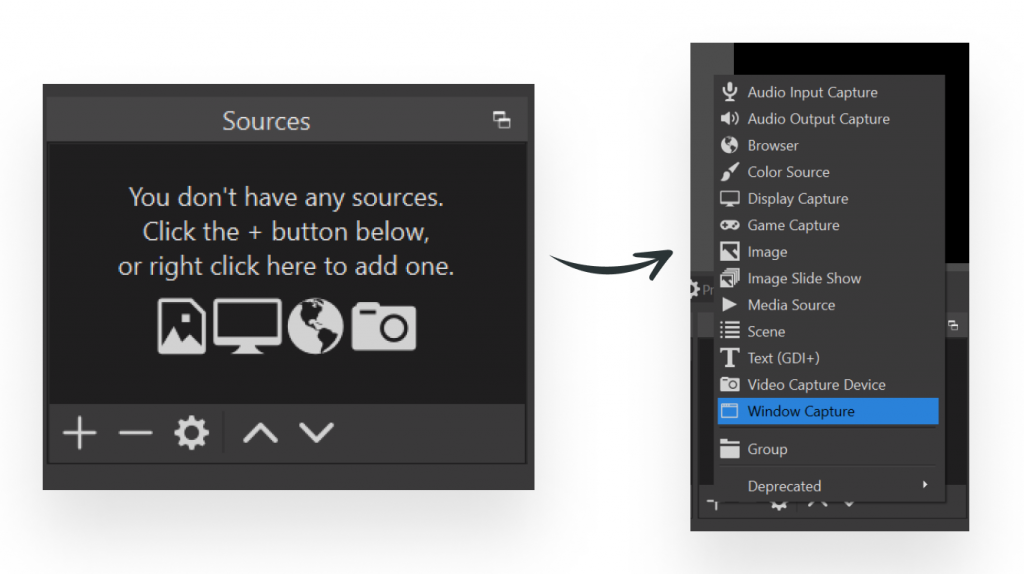 Step 7: On the next pop-up tab, go to the Window section and select the option with Zoom from the drop down list. Click on "OK". 
Step 8: Click on "Start Streaming" towards the bottom right and you are good to go.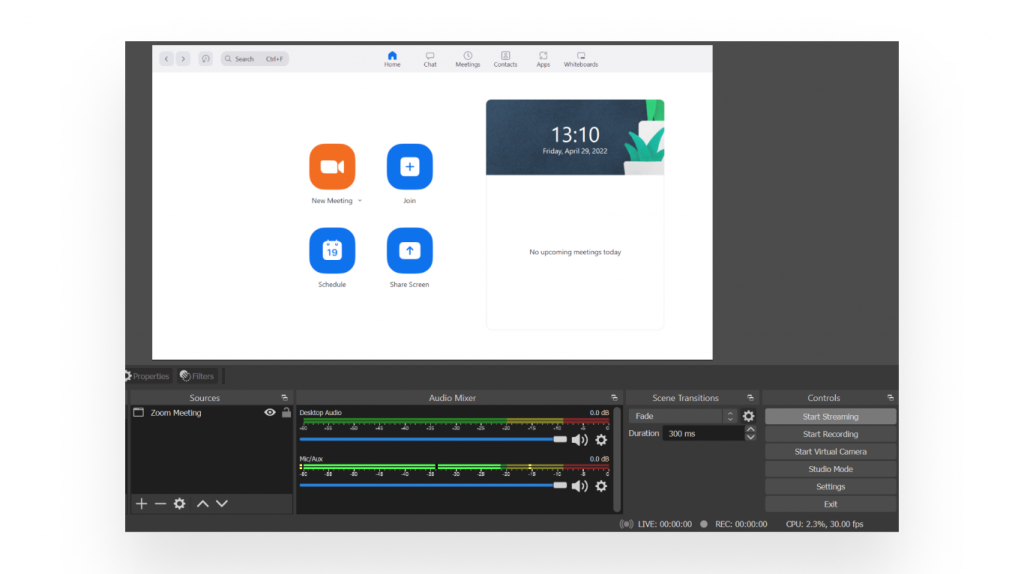 When can you use Zoom live streaming?
Zoom can enable you to explore a variety of things, especially if you use it with multistreaming services such as Flutin. Here are a few examples to get you started. 
Take your viewers behind the scenes
Zoom gives you the option of broadcasting team meetings, which takes going behind the scenes to a whole new level. Live behind the scenes action will appeal to your audience, but be careful not to spill any tea!
Host talk shows
Invite one or more guests on your stream and host live talk shows by chatting with them, spilling some stories from the memory lane and asking them intriguing questions. 
Stream unboxing videos
Take unboxing videos a notch further by joining hands with the employees, product ambassadors or social media influencers from around the world and unboxing and reviewing products.
Broadcast your sessions to the world
Zoom live streaming is immensely beneficial for teachers of any kind. You can stream certain special sessions of your area of expertise to the world and grow your class beyond geographical boundaries.
So, what are you waiting for? Head over to Flutin and try out multistream with Zoom today.
Related Topics:
Join our Facebook Community to get regular updates and interact with fellow streamers.
Follow us on our social media accounts: