Isn't it memorable when Elle's video resume earned her an acceptance to Harvard Law School in the movie Legally Blonde? The enrollment committee accepted her, despite her less than impressive credentials, since her application was so different from the usual ones. Similarly, a video resume or a video CV can catch the attention of hiring managers, and help you land your dream job. Read on to know everything you need about creating a video resume.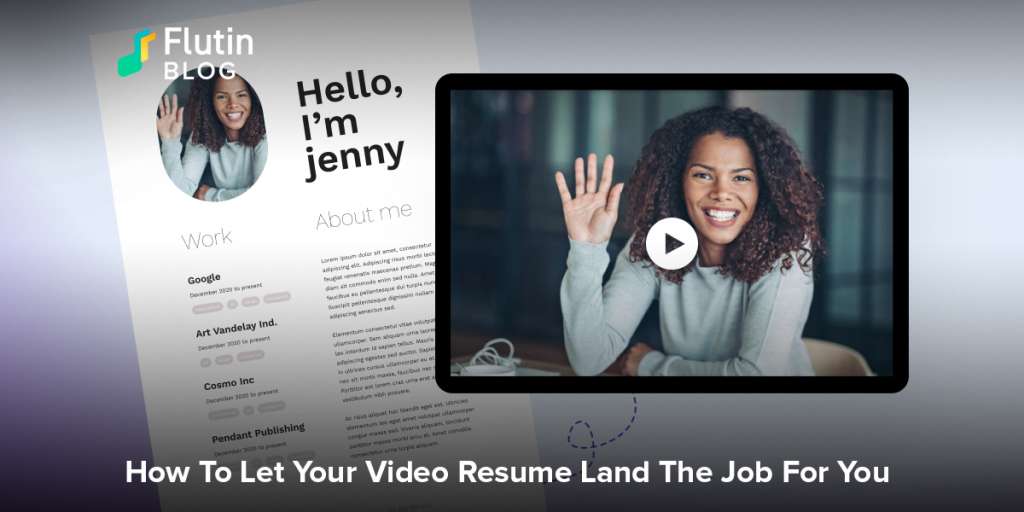 Job markets are tougher than ever, and processes have changed. Every industry has been revolutionized by technology, and recruitment is no exception. Have you been asked to make a video resume or a video CV recently but didn't know how to go about it? Or do you simply want to get good at making a video resume to gain a solid competitive advantage? If the answer to any or both of the questions is yes, then you have come to the right place. Let's take a closer look at video resumes. How do they work? Why should you invest your time in making one? And how can you create an effective video CV? Find out all the answers below.
What are video resumes?
Video resumes are video versions of CVs. These videos are usually made by prospective candidates to help the hiring managers know them a little better. Video resumes contain all the information found on a traditional resume, including name, qualifications, achievements, experience, etc. During the video, prospects document their core characteristics professionally. It is an excellent way to display creativity. Before interviewing a candidate, video resumes have helped employers understand his or her personality and choose the best candidate. 
What are the benefits of making a video resume?
We have provided you with some reasons why creating a video resume is a better idea than using a standard resume.
1. Personalized touch
The information on your video resume can be tailored according to the position or job you are applying for. In this way, you can communicate with the recruiter in a more personalized manner. By showing passion in your video resume, recruiters will be able to learn more about your charming personality.
2. Focus on soft skills
You can use videos to demonstrate soft skills, such as communication skills, personality traits, and critical thinking skills. On the other hand, it is impossible to demonstrate your command of people skills in a traditional resume. Video resumes allow you to express your core skills more creatively.
3. Greater control
The information you share with the hiring manager can be controlled more easily with a video resume. For instance, with a traditional resume, you would not be able to explain the gaps in your employment history. Your job application will be more humanized and will catch the recruiter's eye.
4. Standing out from the crowd
Your ability to grasp the technology and keep up with the latest trends will impress your hiring manager. In addition to helping you stand out, video resumes are a new way to land jobs.
How can you create a distinguishing video resume?
Make your video resume innovative and interesting by incorporating the tips mentioned below.
1. Build a thorough plan
The layout of a video resume is crucial to its success. Plan out your introduction and skillset before recording the video. Create a step-by-step plan in two to three minutes that describes your abilities while demonstrating the skills. Jumping from topic to topic and over-explaining each point will negatively affect the employer's perception.
2. Know your target audience
To create a successful video, it is important to follow the tone and culture of the company. Keep your video style relevant and curated around the information you learn about the company and the position you are applying for. For example, if you're applying for the position of graphic designer, you should aim to set an artistic tone and background to capture the recruiters' attention.
3. Prepare a script
Video resumes are not readings of paper resumes. Video resumes are like trailers used before movies; they give hiring managers a better idea of who you are before they meet with you.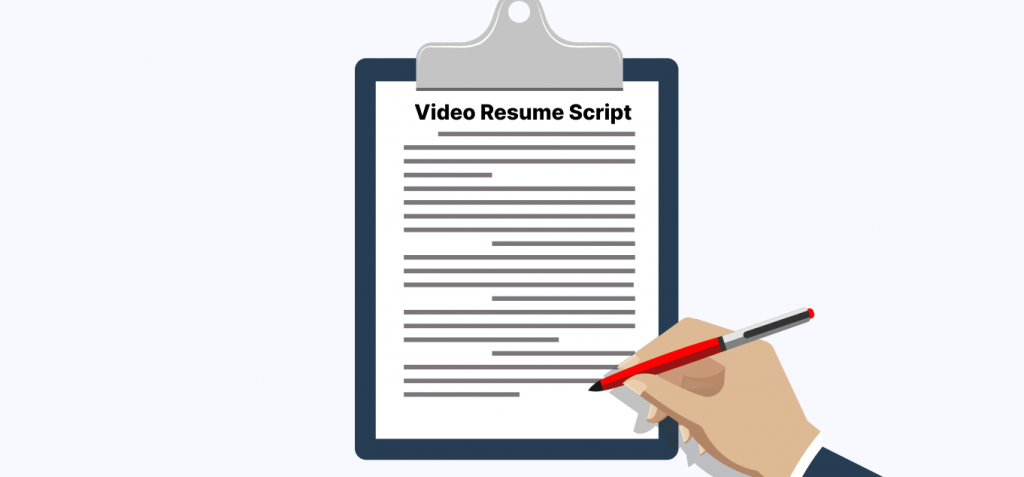 Before recording the video, you should write the script, as it helps you make it perfect. Your script must include the following points:
An introduction of yourself
Your prior relevant experience
The reason to select you
A closing remark
4. Focus on value addition
When creating a video resume, you must tailor it to the company or position you are applying for. While recording your video resume, be creative so that you can demonstrate your abilities. For instance, demonstrate communication skills through your video if the job requires them.
5. Be professional and ethical
You can communicate your actual personality through a video CV. So dress like you would for an official interview. Don't film the video as though it were for a social media platform. When you start the video recording, make an effort to choose a visually appealing background. Even sitting against a plain white wall or a shelf of books can go a long way in setting a professional tone.
6. Show off your soft skills
Soft skills are crucial because they affect how well you collaborate with people and reveal your moral principles and personality. You can demonstrate your essential competencies effectively and show the hiring manager how good you are at them using a video CV.
7. Record with quality equipment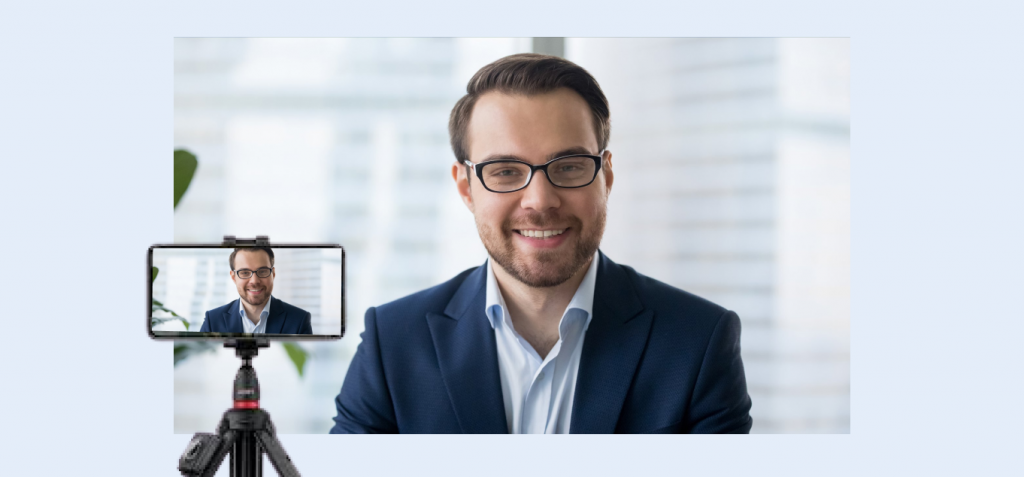 For the purpose of shooting the video resume, you want a camera with great quality. You don't want to send the recruiting manager a choppy, blurry video. If you want to use your smartphone to record it, make sure to get a tripod or a stand to ensure a stable video.
8. Watch your video before final submission
Before beginning to record the video, practise multiple times. Continue practising until it looks polished and well-articulated while you speak. Before submission, make sure you have reviewed the video carefully.
The world has completely transitioned to digital technology, and this new development has created countless opportunities for people to showcase their skills and abilities. Make a statement right now by producing an engaging and instructive video CV. And if you happen to be a fan of live streaming as well, don't forget to check out Flutin.

Related Topics
Join our official streaming community and get tips to improve your social presence, hacks to increase brand engagement and generate more revenue.