With the hip-hop scene thriving globally, certain English rappers prove that they are the titans of the art form and are an inspiration to budding rappers worldwide. And this fact has been solidified by the Grammy Awards, honoring deserving rap artists with the recognition they deserve. Today, we're going to take a look at rappers with the most Grammy wins.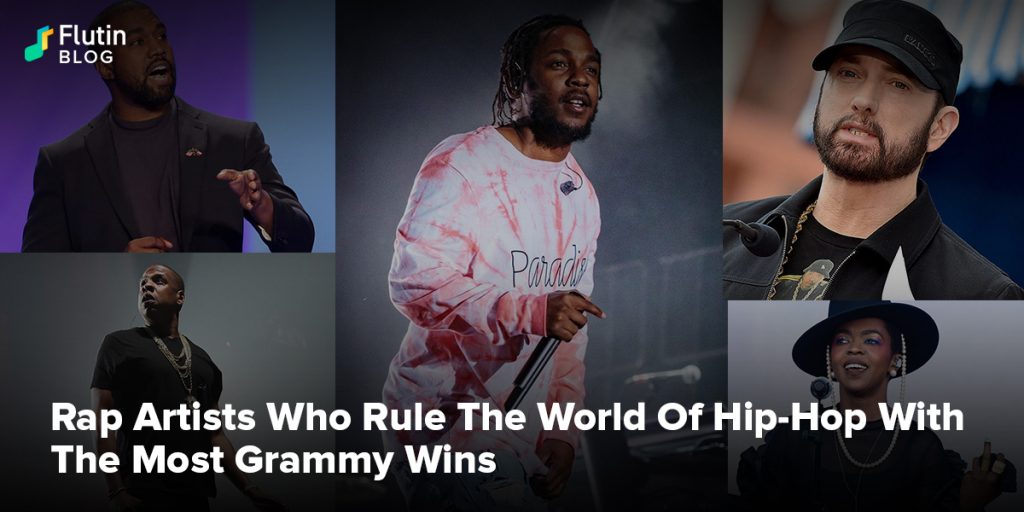 English rappers have been firing on all cylinders to ensure that they showcase their creative geniuses through extraordinary masterpieces. And the Grammy Awards have made no mistake in giving these talented rap artists the recognition they deserve. Besides rappers bagging awards in the various rap categories, they have gone on to win prestigious categories like Song Of The Year and Record Of The Year (yes, we're talking about Childish Gambino). So today, we take a look at the rappers who have won the most number of Grammy Awards. 

1. Jay-Z
While he may rap about having 9problems, Jay-Z has made history by bagging 22 awards out of a total of 77 Grammy nominations. From Best Rap Album to Best Rap Song, Jay-Z has it all under his belt. No wonder why he's the favorite rapper of former American president Barack Obama.


2. Kanye West
Jay-Z is seconded by none other than his former BFF in the pop world. Having won 21 out of his 69 Grammy nominations, he also has won in all the major rap categories, including Best Rap Album and Best Rap Song.

3. Eminem
Considering the fact that the best and the boldest are awarded at the Grammys, it's no wonder that our very own Slim Shady is one of the artists with the most Grammy wins. Having bagged a total of 15 awards out of 44 nominations, Eminem has aced the Best Rap Album a whopping six times – the highest by any rap artist.


4. Kendrick Lamar
The rapper behind the empowering soundtrack of Black Panther has 13 Grammy Awards to his credit, including 2 for the Best Rap Album category. He is the definition of what underground rappers are capable of achieving if they put their heart and soul into it.

5. Lauryn Hill
Lauryn Hill is a true inspiration for female rappers around the world and the living embodiment of women's capabilities. Having won almost half the times that she has been nominated (8 wins out of a total of 19 nominations, including 1 for Best Rap Album), Hill has left behind mega rap stars like Drake, Lil Wayne, and Dr. Dre.


Some Special Mentions

Cardi B 
Cardi B made history on the night she won the Grammy Award for the Best Rap Album, for it wasn't just her first-ever Grammy win. Still, she became the first-ever female solo artist in the world to bag a Grammy in this category, thereby proving that women indeed are equal to men in every sphere.


Childish Gambino
Gambino's masterpiece 'This Is America' became the first rap song ever to win the Grammy for Record Of The Year and Song Of The Year at the 61st Annual Grammy Awards.

 Will Smith
Will Smith is the perfect embodiment of versatility and a talent powerhouse. We've been awestruck by his Academy Awards nominated performances in Ali and The Pursuit of Happyness. But, did you know he has 4 Grammy wins as well for his rapping skills?

English rappers have always been the driving power as budding rappers worldwide look up to their feats. If you too are an aspiring rapper or one who simply appreciates and loves rap music, install the Flutin app for free to listen to these rap artists weave magic with words. And, if you wish to enjoy some fiery tracks by some grammy-worthy emerging rap artists from India, HomeStars Rapchik by Flutin is something you cannot afford to miss out on.