The multi-award-winning American rapper Drake is one of those few talented people who got not one but two shots at success – first on the teen show Degrassi: The Next Generation and next as one of the greatest rappers on the face of the earth. Here's an exciting glimpse into the incredible life journey of rapper Drake.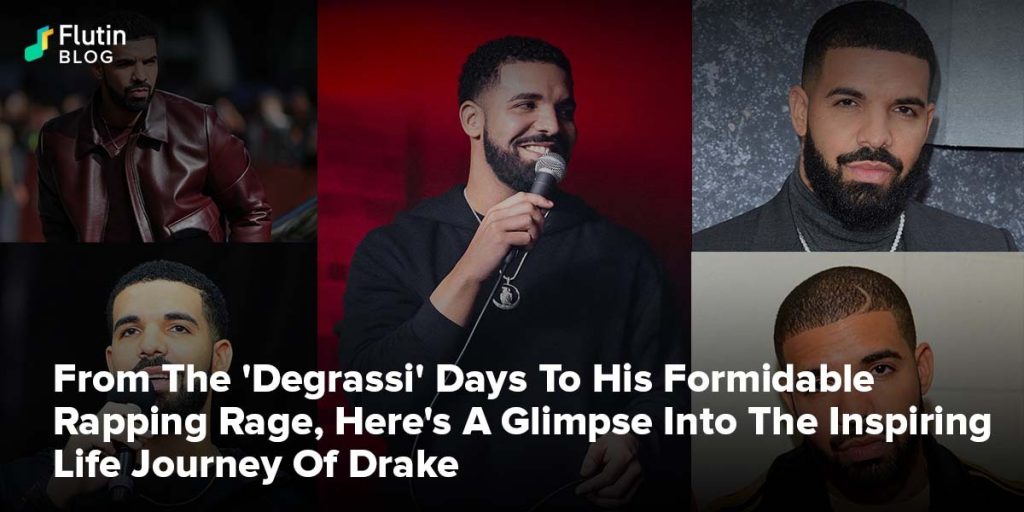 American rapper Drake needs no formal introduction – he is arguably one of the most polarizing figures in the music industry. We know you'd be lying if you say you don't have a favorite among the iconic Drake's rap songs. Did you know that the 'Hotline Bling' rapper Drake has outsold all the legendary rappers like Jay-Z, Eminem and Tupac? Yes, you read that right. Here's a glimpse into the life journey of Champagne Papi from Jimmy Brooks to dating Rihanna, bagging three Grammys and producing more top-10 hits in a single year than The Beatles. 
Meet Aubrey Drake Graham! 
Drake was born on 24 October 1986 to biracial parents Dennis Graham (an African American from Tennessee) and Sandra Graham (an English teacher and florist from Canada). After his parents split in 1991, Drake was raised by his mother in Toronto. He was in school when he found his passion for acting. However, the school wasn't a pleasant experience for Drake, unlike most of us – he was subjected to bullying for his racial backgrounds. After realizing that his learning days interfered with his acting career, he dropped out of school and later graduated in 2012.

The Degrassi Days 
At the age of 15, Drake was introduced to an acting agent by his friend, who happened to be the agent's son. This agent helped Drake bag the role of Jimmy Brooks in the teen soap Degrassi: The Next Generation. Jimmy was a basketball star who suffered from disability after being shot at by a classmate. Drake starred in a total of 100 episodes of the show. Even though he was keen on beginning his acting career, Drake recounts those days as quite challenging – his mother was very sick and broke. Therefore, he was the sole earning member of his little family back then.

The Beginning Of Drake's Rap Reign
Driving inspiration from Jay-Z and Clipse, Drake quit acting to start his rapping career officially. After releasing two mixtapes in 2006 and 2007, Drake's third mixtape 2009 marked the beginning of an unmatchable era. It received over 2000 downloads in the first couple of hours. The track "Best I Ever Had" rose to number 2 on the Billboard Hot 100. This tremendous success resulted in labels fighting a bidding war for Drake, which is reportedly referred to as one of the biggest ever. His debut single 'Over' topped the charts and also went on to receive a nomination at the Grammy Awards. And the rest is history. Drake's English rap songs consistently topped the charts and bagged awards one after the other. Drake is the highest-certified digital singles artist ever in America. From Billboard records to 4 Grammys from 42 nominations, Drake's career remains insanely unparalleled – and the 33-year-old rapper is just warming up.

Drake has hit musical milestones that others can only dream of achieving. And we're sure that our country is oozing with such iconic talent as well. To further the Indian hip hop scene, Flutin has organized a rap talent show – HomeStars Rapchik. The top 15 contestants have been picked from thousands of budding rappers and they are all set to unleash their musical magic in front of the world. Tune in to Flutin's official website and social media channels to catch the action live!