Though female rappers might be less in number than their male counterparts, they have time and again proved that they could be the driving force of hip-hop. From selling the most records to topping the charts for weeks, Indian and English female rappers have changed the game of hip-hop music for all – and they're just getting started. Here are 10 female hip-hop artists that you must watch out for.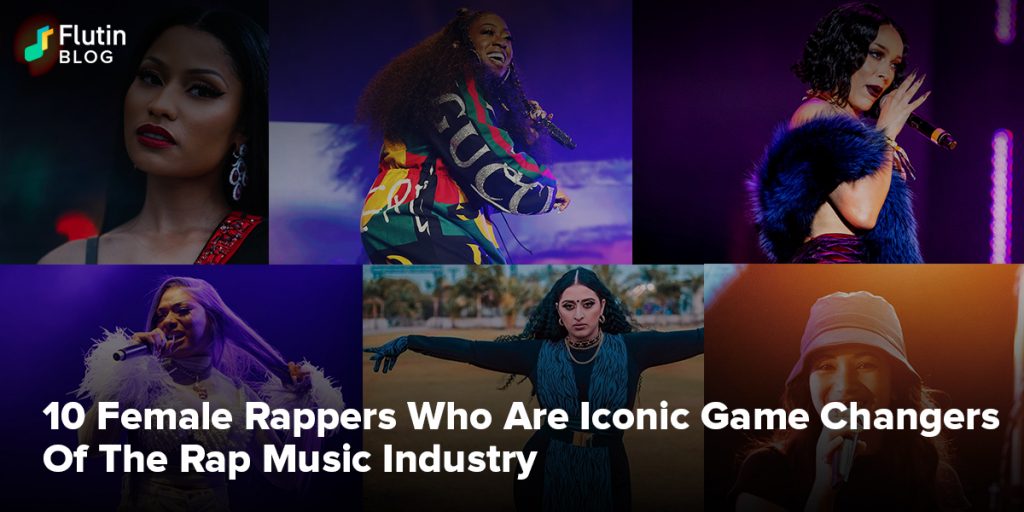 Not too long ago, only a handful of female rappers were engaged in the hip-hop music scene. But, as you know, you can never hold talent back. English and Indian female rappers have beaten all odds to change the rap game with their beats. Today, we take pride in bringing to you 10 female hip-hop artists who have revolutionized the game for all.

1. Nicki Minaj
Nicki Minaj is one of the most popular English female rappers of all time and the first-ever female solo artist to have her seven singles charting simultaneously on the U.S. Billboard Hot 100. We can't get enough of her catchy beats in Super Bass, Bang Bang, Monster and other hits.


2. Meba Ofilia
Hailing from Meghalaya, Meba dropped out of law school to pursue her passion in the rap industry. Her single "The Journey" truly showcases her ability to hook people in with lyrics.

3. Siri
Siri is a rare female rapper who directed and funded her own song and left people with no choice but to notice her. She can rap in three languages (English, Hindi and Kannada) and will undoubtedly blow your mind.

4. Missy Elliot
Elliot's rapping talent has been awarded 5 Grammys and six RIAA platinum-certified albums, the only female rapper to have achieved so.


5. Raja Kumari
Kumari's raps are incredibly relatable as she draws inspiration from real-life experiences. She even rapped about the difficulties she faced in the music industry in her song 'Mute.'

6. Dee MC
Dee MC is a Mumbai-based rapper whose lyrical abilities are not restricted by a single approach. From her feelings and experiences during her teen years to her taking her own time to shine, she says her story through her raps.

7. Cardi B
In a world of highly judgemental social media, Cardi B has empowered all women of colour to stay true at heart and let their work talk. Breaking records after records, she has undoubtedly dominated the rap scene.


8. Doja Cat
Doja Cat is one of the most versatile female rappers out there. Her unapologetic demeanor of staying true to who she is shines through her rap songs.

9. Sofia Ashraf
Chennai-based Sofia draws inspiration from her struggles of dealing with patriarchy, identifying as a hijabi herself, and encourages others to reach out for their ambitions no matter what.

10. Megan Thee Stallion
Talking about inspirational music, listen to Megan if you ever feel down and not confident enough. Her music will remind you to be unapologetically yourself.

These talented female rappers have proved that it's time to dump the bin's stereotypes and see all rappers at par for their talent and skills. You might be delighted to know that on HomeStars Rapchik, the rap talent show organised by Flutin, numerous rap artists will take your breath away. Check them out on our official website and social media channels.