Some of the first attempts at live video streaming on the internet took place during the 90s. Over time, technological advancements have introduced another aspect to this real-time virtual user experience. A number of websites and platforms are offering advanced live stream solutions, leading to increased traffic and viewership. However, with so many different live stream platforms out there, it's important to invest some time in determining a unique strategy for each one and look at some video marketing SEO tips. After all, the video SEO tips you apply for YouTube will differ from the SEO tips you apply for Instagram. Here's a guide to social media SEO for all the major streaming platforms.
If you're here reading this, there might be two reasons for it. You can either be a live stream beginner who wants to be thoroughly prepared before broadcasting or someone who has already started streaming but isn't seeing great results and is here to seek some solid video marketing SEO tips. Whichever category you belong to, we would like you to know that it's never too late to take the right steps and learn some SEO tips. We have video marketing SEO tips specific to each of the major streaming platforms out there to help you realize your dreams. So, without further ado, let's take a look at the proven social media SEO tips for each platform.
Twitch
Streaming platforms can't be discussed without mentioning Twitch. It began as a service for gamers but in 2020 expanded into other categories. Twitch viewers watched 5.4 billion hours of content in the fourth quarter of 2020. Here are a few tips for streaming on Twitch.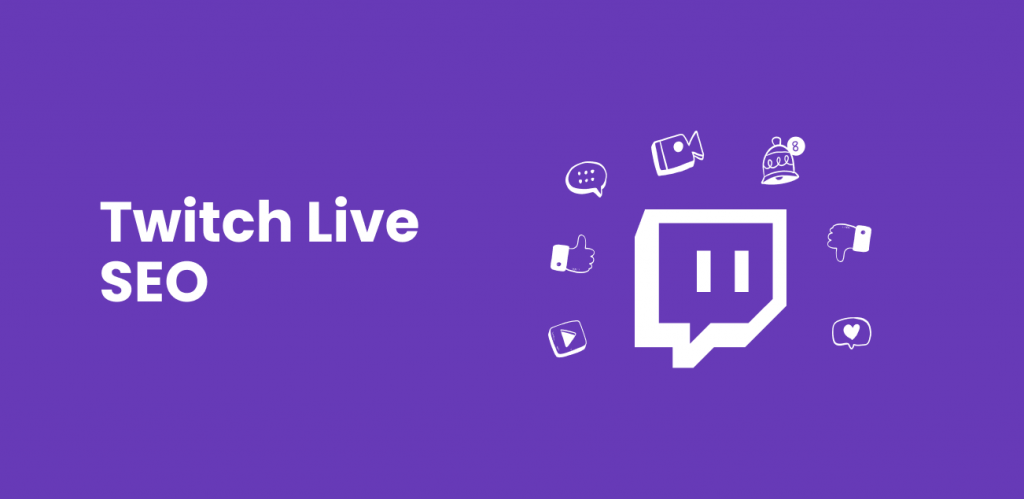 1. Optimized Sections
It is equally important to optimize your channel information on Twitch as it is to optimize the stream itself. You should complete every part of your profile, including a username, "about" section, bio, and schedule. If you want to include terms about your content, for instance, the game you're playing, you can include them in your username. But the easiest way to add keywords is to use the "about" and bio sections.
2. Attractive Homepage
If a user clicks on your profile on Twitch, they are directed to your homepage. Your channel's homepage should present users with an overview of your content so that they can expect what is coming. Consider uploading a background image. You can also include a brief bio and social media profile links. Don't forget to add keywords as well.
3. Leveraging The Stream Schedule Feature
Twitch offers a stream schedule feature wherein users can see when and how frequently a streamer is live. Using this feature would allow you to be noticed by Twitch's algorithms and highlighted to users who might be browsing on the platform.
YouTube
With over two billion monthly active users, YouTube is the place to be for worldwide exposure and reach. Here are a few important tips to keep in mind while streaming on YouTube.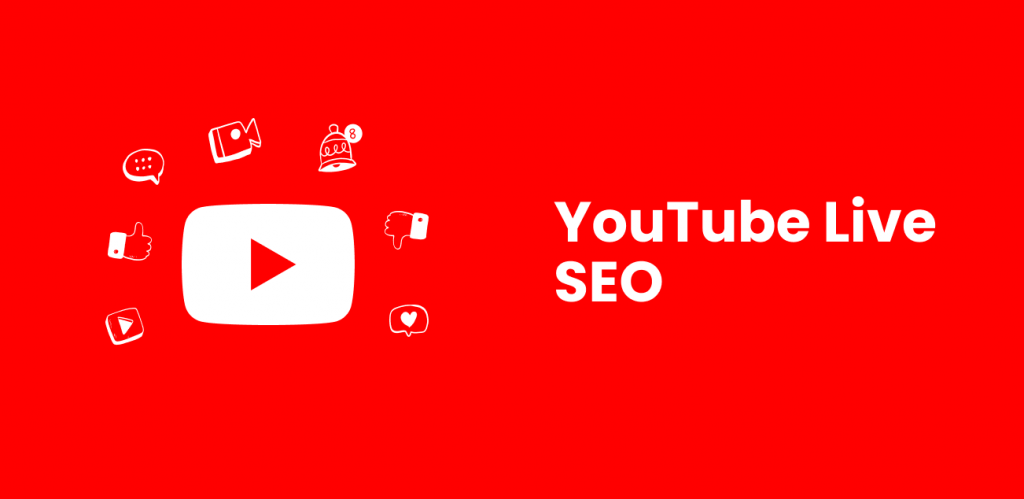 1. Extensive Use of Keywords
Titles are used by YouTube to help determine what a video is about and if it's relevant to users. You should include your target keyword in every text element associated with your video (like title, description, captions, etc.) if you want it to rank high.
2. Retarget Ads
You're not done with your SEO work once your live stream on YouTube ends. CTAs (Call To Actions) are probably what you used during your stream to get conversions. Visits to your website and newsletter subscriptions are examples of such conversions. After the stream ends, remarket ads on your social media channels to target viewers who do not perform those actions.
3. The Correct Category
Consider adding a category to your YouTube video to make it more visible. Your video will be grouped with similar content on YouTube to increase its chances of being seen by your target audience.
Facebook Live
Similar to YouTube, Facebook is also regarded as a social media giant with over two billion active monthly users. Take a look at the SEO tips below for Facebook Live. If you're looking to enhance your Facebook presence, consider utilizing professional SEO services for optimal results.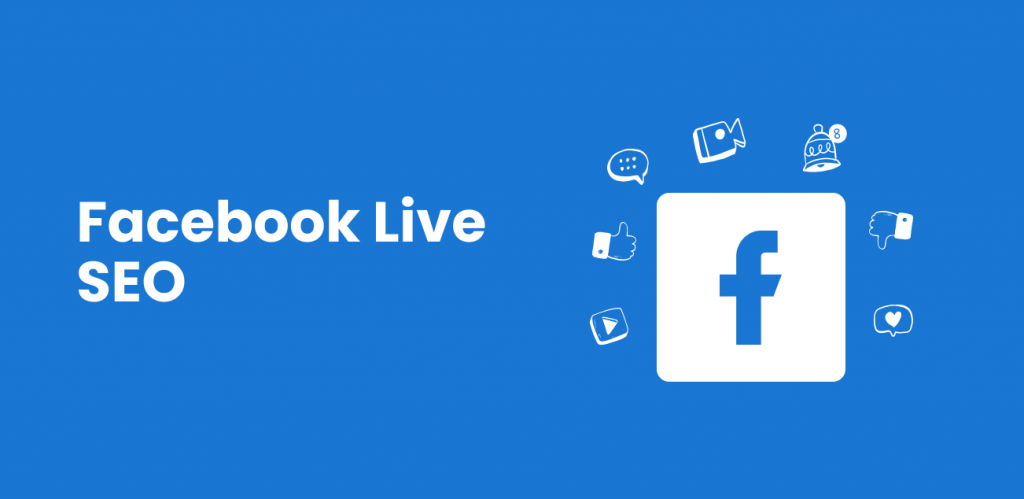 1. Optimized Streams
Your Facebook live video will be archived once it ends, so people can watch it later. It may be necessary to change the title and thumbnail of the video in order to get users to click on the replay.
2. Add Links
You can engage your audience by adding calls to action in the comments and driving organic traffic to your website.

3. Organized Live Stream Playlist
You can create a playlist that appears under the video tab of your Facebook page so that all your Facebook Live videos are in one place. If someone missed your live session, they will be able to find it easily and re-watch it.
Twitter
While Twitter may be less popular for live streaming than Twitch and YouTube, it still should be included in your live video marketing strategy. Following are a few tips for streaming on the platform.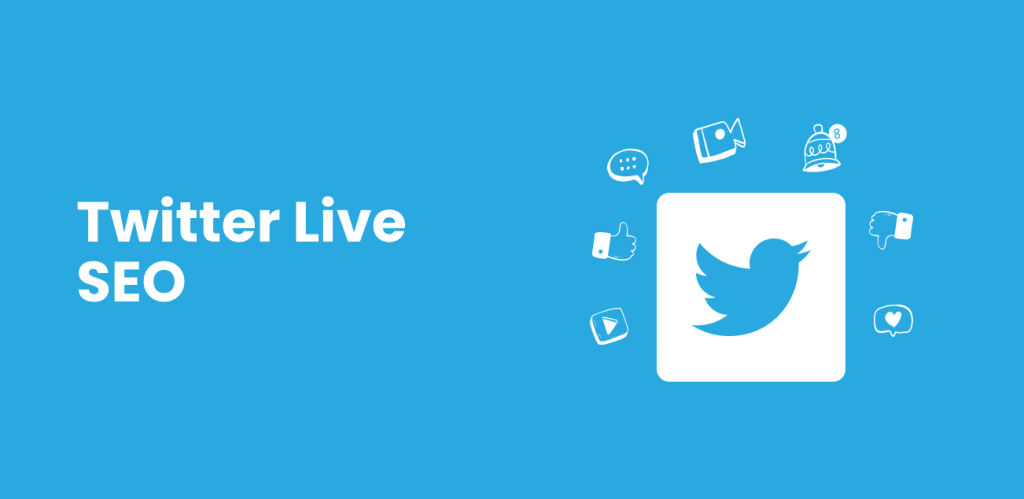 1. Video Specifications
If you want to stream on Twitter, make sure to follow its video specifications (such as square video resolution of 720 x 720, the aspect ratio of 16:9 or 1:1, and so on).
2. Twitter Moments
Tweet Moments allow you to show a topic or a collection of tweets from a variety of Twitter users in a slideshow. If you want your live videos to get more traction, upload them to a new Moment once you're done streaming. This will help draw attention to your profile.

3. Interact
Twitter is a fast-paced social network. If someone replies to your video or retweets it, follow up with that activity as soon as possible. Engage the audience in the discussion so your video receives more views, increasing your chances for discovery.

While incorporating video marketing SEO into your content might seem daunting at first, it isn't as difficult as you think. You will eventually be able to create fully optimized live videos on all platforms. But, for that, you need practice. Head over to Flutin to master these tips today.
Related Topics:
Join our Facebook Community to get regular updates and interact with fellow streamers.
Follow us on our social media accounts:
Facebook Twitter Instagram Linkedin