Check out these independent artists who found their way to the masses through Flutin.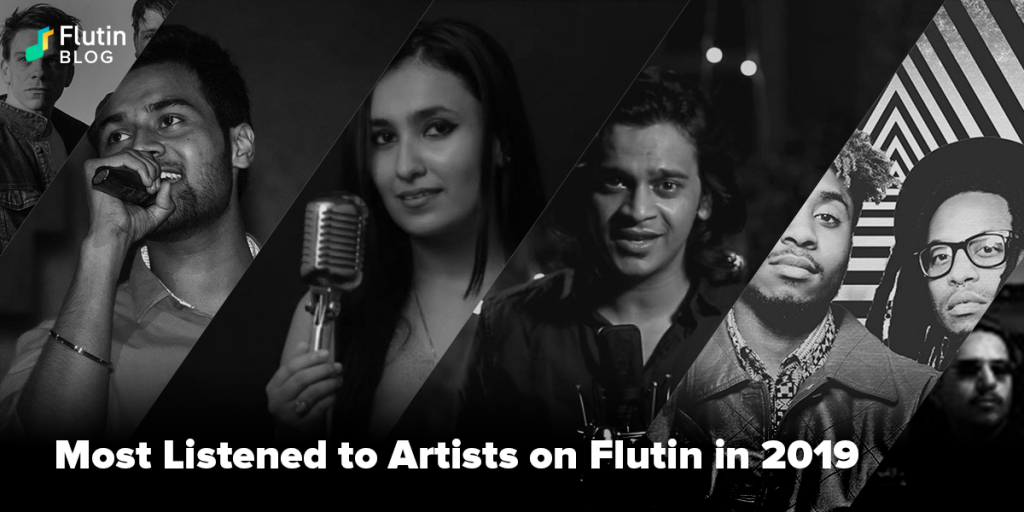 2019 has definitely been the year of music. However, we are not talking about the national and global hits that you already have on your playlists. We are talking about those independent artists who found an amazing platform in Flutin to be heard and to showcase their talents. With the year coming to an end, let's take a quick look at the top emerging artists who were listened to the most on Flutin. 

1. Cure For Paranoia
Cure For Paranoia is a hip-hop group band whose style can be defined as aggressively funky and that extends to the music they create. Their songs like "Just Like You", "Normal Person and "Occupation" are the band's own take on "trippy soul-infused hip-hop".

2. Los Lonely Boys
Los Lonely Boys is a trio of American rock artists from Texas. Their music includes hints of Texas rock, blues and country. Their biggest hit till date is a song titled "Heaven". Other hits include "So Sensual", "Jeannie", "Till I Don't" and many others.

3. Manishree Sarmah
Manishree Sarmah is an Indian artist who has a refreshing voice. She usually does covers of famous songs. Her popular covers include "Chura Liya Hai Tumne Jo Dil", "Dil Hai Ki Maanta Nahi", and "Hum Dil De Chuke Sanam" among others.

4. The Dunwells
The Dunwells is an English pop/rock band which was formed in 2009. The band comprises of four lifelong friends out of which two are brothers. Their song "All Time High" is a must-listen for pop lovers.

5. Lisa Morales
Lisa Morales was born in Arizona. She draws inspiration from country and Americana music styles. Her songs reflect her Mexican heritage and upbringing. Her top cover includes "Avalanche (ft. Jimmy LaFave)" among others.

6. Fariz Barsatie
Fariz Barsatie became one of the most listened to artists this year due to his fresh and unique voice and his beautiful unplugged covers. Do check out his mesmerizing covers of "Auliya", "Aye Kaash", and "Dil Diyan Gallan" if you haven't yet.

7. Yatharth Sharma
Yatharth is a professional singer from New Delhi who has had over 16 years of training in vocal music. He is interested in Sufi and Bollywood music and also English songs and mashups. His covers on Flutin have made it to the most listened to songs this year.

8. Adri Lavigne
Adri Lavigne is a very talented singer, songwriter as well as an acoustic guitarist. His songs are mostly inspired by the folk-pop genre. His most listened to songs are "Dangers Of The World", "Feel Alone" and "For Granted".

9. Prakhar Mishra
Prakhar Mishra is another great talented artist who has done beautiful covers of some of the classic Bollywood songs like "Likhe Jo Khat", "Pal Pal Pal" and "Tujhe Kitna Chahne Lage Hum".

10. Kuhu Gracia
Kuhu Gracia became known for her refreshing voice and unique style. She is an upcoming Indian singer and performer. Her mashups and romantic covers, like the "1 Beat Mashup" and "Agar Tum Saath Ho" are very popular on Flutin.

You can discover other such hidden talents and budding artists on Flutin for a change in your regular music preferences.