These songs are the biggest hits of the year. Get them into your Flutin playlist now.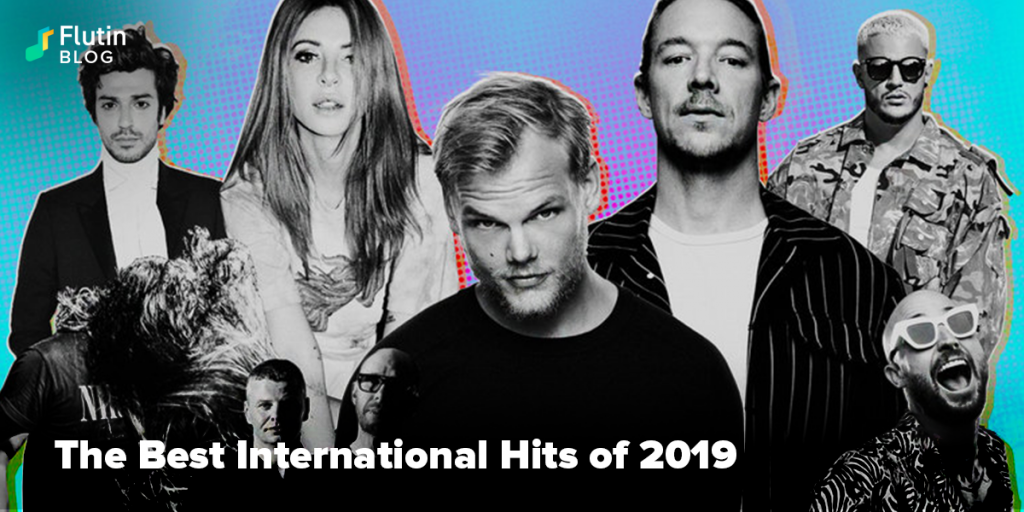 2019 has been a spectacular year for artists and music lovers. This year, we got to hear some amazing songs from some of the great artists who have created quite the buzz globally. Have you got your Flutin playlist ready yet? If not, then these songs will surely get you going. Let's hit the quick rewind button and browse through the best hits of 2019.
1. Lose You To Love Me — Selena Gomez
In this single, we got to see a new and better side of the former Disney star Selena Gomez. This song certainly reminds us that no love is worth losing yourself for and the journey of loving oneself more after a messy breakup – just what every youth needs to hear today.

2. Boyfriend — Justin Bieber
Do you have a crush but things never really go anywhere because you're afraid of commitment? Do you hold yourself back from falling in love because of your deep-seated issues? Well, now you have a song by Ariana Grande and Social House to explain yourself.

3. Bad Guy — Billie Eilish
Admit it girls, we all have had a crush on Justin Bieber. You would be lying if you say that you hadn't pictured yourself in place of the girl in the song 'Baby'. Well, this song (featuring Justin Bieber) is Billie Eilish's dream come true, who too had a childhood crush on him.

4. Spirit — Beyonce
When Queen Bey releases a song, you can bet all your money on it is great and a big hit. And this song from the movie The Lion King is a powerful ballad that is everything you need to feel motivated and empowered.

5. If I Can't Have You — Shawn Mendes
Yes, ladies, Shawn Mendes is on this list too. One cannot deny the fact that he writes great love songs. And this song is no less. It takes you on the perfect honeymoon phase of a sweet summer romance.

6. Rich, White, Straight Men — Kesha
With everything going on in the world lately, this song is Kesha's perfect response to the outrageous laws and norms. She makes the best use of sarcasm to talk or instead sing, about serious issues like immigration, LBTQ rights and feminism.

7. I Don't Care — Ed Sheeran & Justin Bieber
After a two year break, Ed Sheeran is back with Justin Bieber to give us a sweet and beautiful love song about how our special someone can make our day.

8. Old Town Road (Remix)   — Lil Nas X & Billy Ray Cyrus
Lil Nas X and Billy Ray Cyrus have given us this wonderful remix of Old Town Road, which is the perfect hybrid of rap and country music.

9. Sucker — Jonas Brothers
Well, no one could miss the Jonas Brothers getting back together. The nostalgic boy band appeal and the handsome brothers with their beautiful wives are just all too good to miss.

10. Almost (Sweet Music)  — Hozier
Hozier, who gifted us with Take Me To Church, is back after five years with his divinely throaty vocals and addictive soulful instrumentals.

These were some of the greatest songs of 2019. Get them on your playlist today and start enjoying the essence of this year while you get ready for the new year.