Bollywood superstar and king of comedy Govinda was recently invited on the singing reality show Indian Idol 12 along with Shakti Kapoor. The duo reminisced their Raja Babu days and dropped a bomb on us fans about a long hidden secret behind the superhit Govinda songs. Read on to discover the same.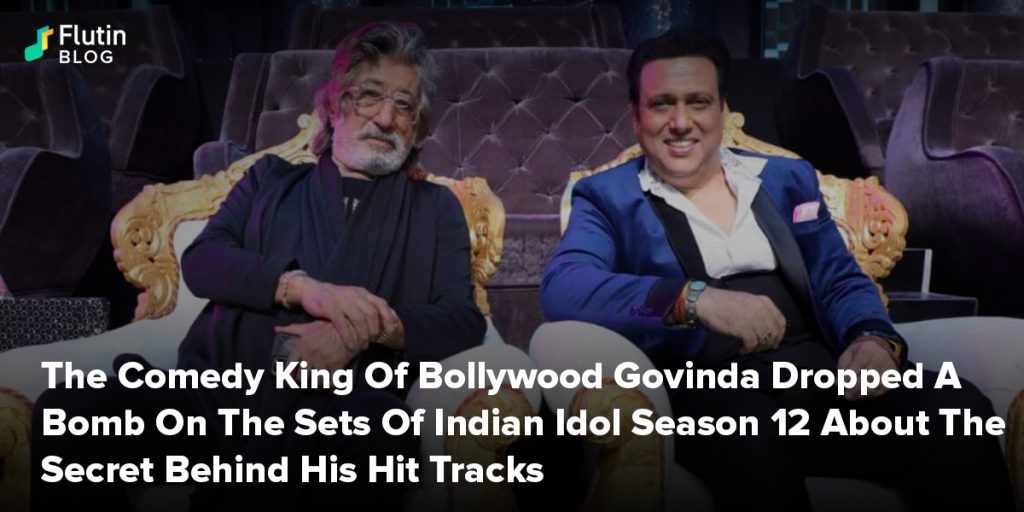 Govinda has and will always hold a special place in our hearts. The Bollywood superstar has made us laugh through our difficult times and given us a series of iconic movies to remember him by. However, recently on the sets of Indian Idol 12, we fans were introduced to another side of Govinda's well hidden talent. And it has caused quite an uproar since then. Catch the whole story below.
What unfolded on the sets of Indian Idol?

Govinda and Shakti Kapoor were invited in the latest episode of Indian Idol 12, which was hosted by comedian Bharti Singh and Haarsh Limbachiyaa. Yes, you can guess the magnitude of the laughter riot that took place on the sets. We got to listen to some of the superhit Govinda songs along with the guests' awesome comedic chemistry. 
Govinda and Shakti Kapoor had starred together in the blockbuster movie Raja Babu. Naturally, there was a lot of reminiscing in the past that left us feeling wholesome and provided us a little more in-depth insight behind the movie-making process. It was then that Govinda revealed that he is the brain behind the lyrics of at least 15-16 of his mega hit songs during the peak of his career.


"During the peak point in my career, I had written about 15-16 hit songs in my film. I even warned the lyricist that I would reveal this secret one day."

But that wasn't all. Govinda is truly a man of many colours. He revealed that he had also written some of the dialogues himself. In fact, Shakti Kapoor went on to claim that his iconic character's tone was even suggested by the legendary actor himself.

The actor posted a photo of himself on social media explaining in the captions that he immensely enjoyed being a guest at the show and assured fans that they would get to see it soon.

Can't wait to watch the episode?
Well, we can share your curiosity there. You will get to see this exciting episode of Indian Idol 12 soon. But, while you are waiting, why don't you try guessing which of the songs Govinda wrote himself? Install the Flutin app to create a playlist of all the Govinda dance numbers for free and share it with your friends and family.