Wajid Khan was one of the talented musicians who was a part of the iconic duo Sajid-Wajid. Bollywood suffered another tragic loss when he succumbed to a heart attack on 1st June 2020. Let's take a look at his most memorable compositions to honour his unmatchable musical repertoire.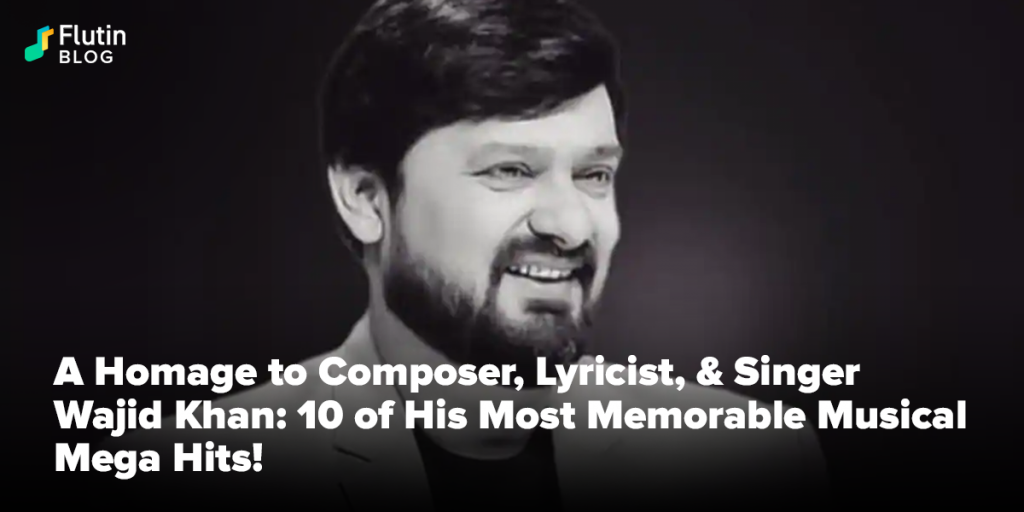 Wajid Khan was a multi-talented artist who gave Bollywood some of the biggest musical hits ever along with his brother Sajid Khan. Wajid had tested positive for coronavirus and was being treated in a hospital where he couldn't survive a cardiac arrest and left us on 1st June 2020. A video released by his brother and musical partner Sajid Khan showed him singing his songs even during his last days. So, what better way to pay tribute to this legend than listening to him doing what he loved to do the most? Here are 10 of his most popular songs to remember the irreplaceable artist by.
1. Soni De Nakhre – Partner
This smacker of a song, sung by Wajid himself, managed to win the hearts of all music lovers and moved everyone to the dance floor at every party and celebration.
2. Tere Mast Mast Do Nain – Dabangg
While Dabangg also features some hit dance tracks such as Hud Hud Dabangg and Munni Badnaam Hui, this one undoubtedly stands out from the rest in its soothing music and mesmerizing lyrics.
3. Besharmi Ki Height – Main Tera Hero
This highly energetic and catchy song with its clubby beats instantly became a hit to be played at countless weddings, house parties, and clubs alike.

4. Chinta Ta Chita Chita – Rowdy Rathore
Sung by Wajid Khan and Mika Singh and composed by Sajid-Wajid, this song is definitely one of the catchiest songs Bollywood has ever produced. Doing Akshay Kumar's iconic hand movements to the peppy beats of this track became an instant rage upon its release.
5. Aa Re Pritam Pyaare – Rowdy Rathore
Talking about catchy hits and dance numbers, the popularity of this song spread as rapidly across the country like a wildfire. We challenge you to keep yourself from moving at the very first drop of this music.

6. Fevicol Se – Dabangg 2
This is another of the duo's compositions that is sung by Wajid Khan himself. An unusually hippy and catchy track, Wajid convinces us. time and again of his capability to produce one hit track after the other.
7. Mujhse Shaadi Karogi – Title Track
Upon its release, Mujhse Shaadi Karogi became the wedding anthem of India. Guys all across the country turned to this song to declare their intentions to their special someone.
8. Surili Ankhiyon Wale – Veer
This track is the proof of the fact that Sajid-Wajid can produce not only hit dance numbers in various forms but also soothing romantic numbers that will strike a chord deep within one's emotions.
9. Mashallah – Ek Tha Tiger
Another iconic song composed by Sajid-Wajid featuring Salman Khan – this track is a bit different than the duo's usual dance numbers. Regardless, one can't help move their bellies to the Afghani style of music.
10. Bhai Bhai
Bhai Bhai is one of the latest compositions by the duo Sajid-Wajid. This song, written by Salman Khan, is sung by Wajid Khan himself and directed at his Panvel farmhouse amid lockdown.
As he passed away, Wajid Khan left a hole in all of our hearts and robbed us of the opportunity to witness the products of his unfathomable talent. You can fill a part of this hole by listening to Wajid Khan's creations and honouring his legacy with due respect. Install the Flutin app to create, share and dedicate your own Wajid Khan playlist.