Creativity knows no bounds. And that is definitely proven by some of the best music videos to have ever been made. Music is an art form that provides an endless array to experiment with one's thoughts and ideas. While lyrics help to convey all forms of human emotions imaginable, the video itself adds a whole new dimension and depth to amplify its impact. Some artists have taken upon this challenge and presented us with uniquely creative music videos over the years that have left us mind blown. Today, we enlist some of the most creative music videos in history, so far.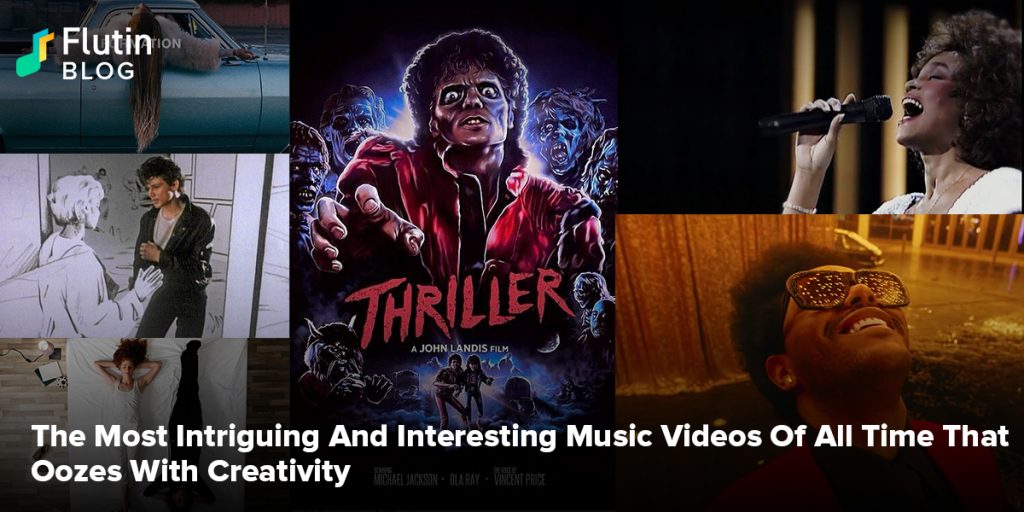 The best music videos turn out to be the ones that are not afraid to break the conventional norms and create a dimension of their own. While genres continue to pass from one generation to another, creative music videos have significantly evolved through the history of time. Be it due to technological advancements or purely a creative outpour of the mind, innovation in music videos have left audiences jaw dropped time and again. Get ready to be blown away by some creativity as we look into the most creative music videos so far.

1. Happy

One may say that the video involves a bunch of people singing along and dancing. However, there's something really unique and appealing about Pharell Williams' mega hit number. Shot with nothing but Snapchat filters, "Happy" never fails to make you happy.

2. Take On Me

The original video had the group, A-Ha, simply singing against a simple background. However, it was the second animation-meets-real life video that took the song to a whole new level. That's the power of a creative video.

3. Thriller

Michael Jackson's "Thriller" was a whole mini-movie in itself whose plot was better than many of the stuff out there. Back in those days, it was Michael who brought about this revolutionary concept of music videos being bigger than what it was conventionally perceived to be. In fact, "Thriller" is deemed to be the most influential pop music video ever that brought about cultural revolutions.

4. The One Moment

It's almost a sin to leave out this creative masterpiece by OK Go. The Chicago-based band was widely renowned for their outstanding music videos, most of which were created out of single shots. Despite being low on budget, OK Go definitely proved that talent is priceless.

5. Her Morning Elegance

Stop-motion photography was taken to a whole another level by Oren Lavie. Beautifully depicting the dreams of a sleeping young lady, this gem of a music video also bagged a Grammy Award. 

6. Formation

When it comes to anything related to music, trust Queen Bey to always slay it. Filled with smart symbolism and imagery about the political ways, Beyonce's powerful performance and flawless dancing put the icing on the cake.

7. Heartless

The Weeknd's superhit track Heartless is so well edited and cinematographed that you feel going on the trippy lane yourself. As Abel indulges in all kinds of intoxicating agents and finally goes all out after licking a frog, the magic of the music video takes the viewers on that roller coaster of reality and hallucination as well.
While there are countless more we could add to the list, these were our picks for some of the most creative music videos so far (in no particular order). You can listen to these and more on the Flutin app and carry yourselves into the land of creative imaginations.