When we talk about soothing music and soulful voices in Bollywood, it's impossible to leave out the talented singer Lucky Ali. This man proved that pop numbers could also be heart touching with deep, meaningful lyrics. Music lovers are already familiar with incredible Lucky Ali songs. But, we have gathered some random facts which we guarantee you didn't know. Check out these 7 interesting facts about our musical prodigy Lucky Ali.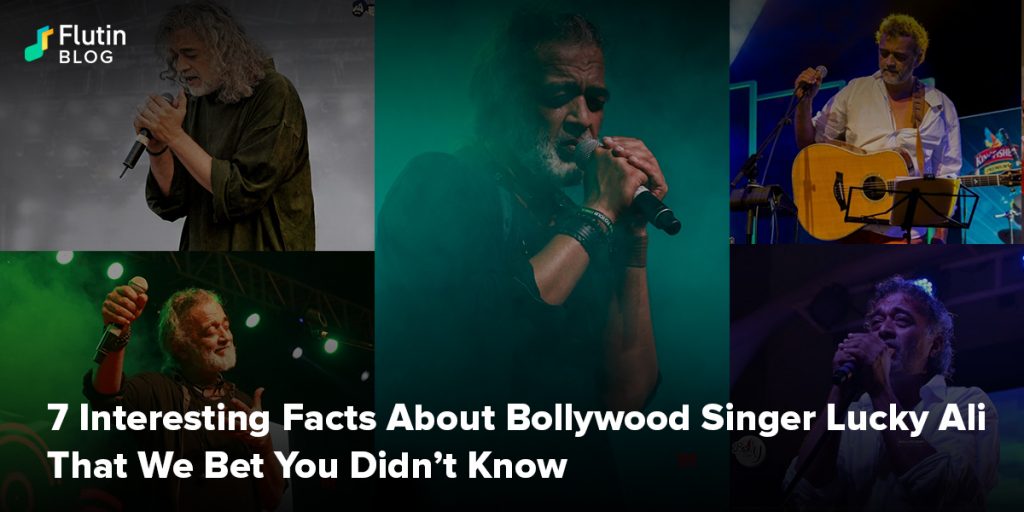 Bollywood singer Lucky Ali has lent his voice to some of the best songs that Indian cinema has ever had. He is not only a brilliant singer but also a talented composer. Yes, some of the soul stirring Lucky Ali songs have come right from the singer's heart. That's why we have collected some intriguing random facts about this music maestro to help you know him better. Here are 7 interesting facts about our beloved singer Lucky Ali.

1. Lucky is not his real name

Contrary to what people know, 'Lucky' is not the name that his parents chose for him. He was born as Maqsood Mehmood Ali on 19th September, 1958 and later changed his name to Lucky Ali.

2. His father was a famous artist

This is known to a handful of people but it's true – Lucky Ali's father Mehmood Ali was a famous artist too. What type of an artist? Well, he was a renowned comedian of yesteryear.


3. Singing is not his only talent

During his school days, Lucky Ali was said to be a part of the school's boxing team. While in America, he had also received professional training in horse breeding and farming. Before he made his mark in the Indian music industry, he was the owner of a carpet cleaning business and also had work experience on an oil ring.

4. Singing is a God sent gift

Though he had worked in such diverse areas, he never received any professional or formal training in singing. He discovered his musical talent when he received a guitar as a present from his second mother at the age of 13.


5. Aliens are definitely out there

No, we are not confirming this theory. But, Lucky Ali strongly believes that some form of extra terrestrial life is bound to exist somewhere in this infinite universe. In fact, he firmly claims to have seen UFOs.

6. Add acting to his talent list

So far, we know about his music skills, entrepreneurship skills and professional work experience in diverse fields. You may as well add acting to that list as he has acted in two popular TV series 'Bharat Ek Khoj' and 'Zara Hatke'.


7. Lucky Ali's first superhit album faced numerous rejections

Before topping the MTV Asia Charts 1996 for a whole year, Lucky Ali's first album 'Sunoh' faced initial rejections by several companies. Till date, it is claimed that the album has sold over four million copies.
These were some of the lesser known Lucky Ali facts that highlight his talent and his journey. He has gifted us many evergreen masterpieces for us to cherish our emotions with. Superhit numbers like 'O Sanam' and 'Aa Bhi Ja' are all ready for you on the Flutin app to once again be swept away by this man's mellifluous voice.