No one can deny the fact that A R Rahman is a musical prodigy, a master of the art of music, and one of India's greatest pride. Bagging the Oscar for Best Original Song in 2009 for the song 'Jai Ho', Rahman truly proved that his musical magic has taken over the entire world. However, that's not the only time an English movie featured his compositions. Check out these 7 Hollywood movies which feature A R Rahman music.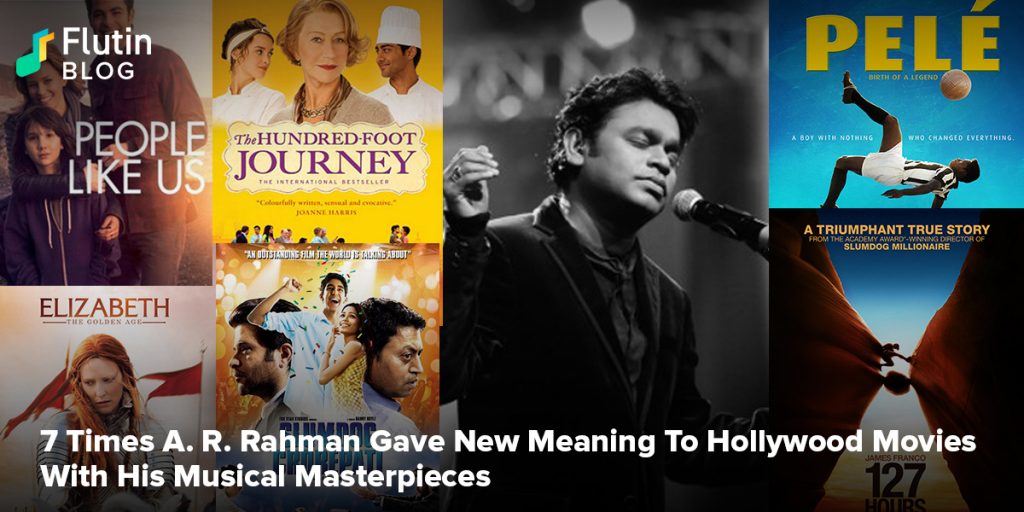 We can all agree that A R Rahman is one of those rarest gifts sent to us from God. Even the Academy Awards couldn't resist acknowledging this living legend. Contrary to popular belief, Slumdog Millionaire is not the only movie that features A R Rahman's music. Today, we take a look at 7 Hollywood movies that were graced by the legend's masterpieces. 

1. Pelé: Birth of a Legend


As the name itself suggests, this movie was based on the true-life story of legendary Brazilian footballer Pelé. It depicts the struggles he encountered and overcame to become the sports icon that he is. Rahman successfully managed to add further layers of emotions in the movie with his genius compositions.

2. Elizabeth: The Golden Age


This was a biopic on Queen Elizabeth, played by Cate Blanchett. The movie revolves around the Queen's roles and responsibilities. It was, in fact, Cate Blanchett who made sure that the music was composed by A R Rahman himself. She even flew to our country in the early 2000s.

3. Slumdog Millionaire

We can not mention the movie that got Rahman two Academy Awards – one for Best Original Song and the other for Best Original Score. The Danny Boyle directed movie also got Rahman a Golden Globe for Original Score and a BAFTA for Best Film Music.

4. Couples Retreat


Couples Retreat is the perfect romantic comedy to watch with your special someone. Needless to say, the music was composed by our musical maestro. In fact, one of the songs – 'NaNa' – was nominated for an Academy Award in the year 2010.

5. 127 Hours


This was yet another movie where A R Rahman and Danny Boyle joined hands to bring about a stellar work. The story is about the struggles of a mountain climber who strives for survival. Rahman's touching composition makes the film all the more inspiring and emotional. 

6. People Like Us


Starring Elizabeth Banks and Chris Pine in the lead roles, People Like Us is a heartwarming family drama. The musical score by Rahman makes the movie all the more endearing to watch.

7. The Hundred-Foot Journey


This movie tastefully depicted the story of healthy competition between a French restaurant and an Indian family who opens one right opposite the French's. While the movie was produced by big names like Oprah Winfrey and Steven Spielberg, it was Rahman who touched hearts with his music.
This list of movies that featured A R Rahman's music is not exhaustive. He has composed for numerous other films like Warriors of Heaven and Earth, Provoked, Bombil and Beatrice, Million Dollar Arm, and more. Tune in to his songs on the Flutin app and enjoy the magic that weaves in your ears.