Live streaming became the life saviour for many content creators, coaches, and even businesses when the pandemic hit us. Today, even though we are taking baby steps towards normalcy, it's safe to say that live streaming is here to stay. So, if you're planning to join the bandwagon, it's not too late. The first thing you'll need to do is set up your home live streaming studio. We bring to you a few tips to set up your home studio to stream like a pro.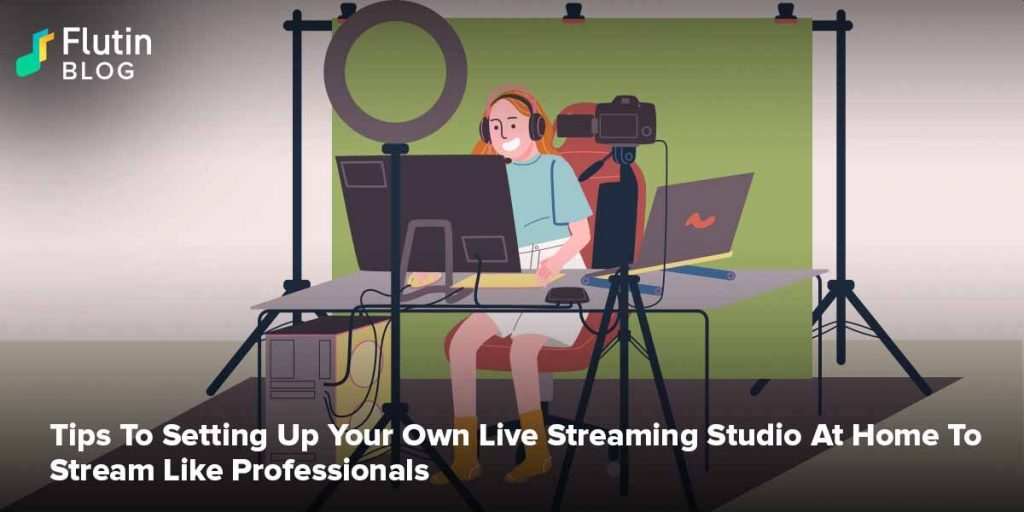 The live streaming industry is huge and it is expected to keep growing at a compounded annual rate of 21%. So, even if you are not streaming yet and want to, now is the time to get in on the action. If you do decide to go ahead with it, then you'll need to think about your home live streaming studio. It might sound like quite an investment but it's absolutely necessary to have your own sound home studio if you want to stand out from the millions of streamers out there. Here are a few useful tips for setting up your own life streaming studio. 
1. Select an ideal space in your home for streaming

The most important step is to have a dedicated place in your home for streaming. It should be somewhere where you can stream without any interruptions and which has a solid background. If you can, paint the background wall in an interesting pattern. Alternatively, you can also invest in green screens if you can afford them. Ensure there's proper lighting in the room – whether natural or artificial. 
2. Invest in proper audio and video equipment

Once you're finished setting up your live streaming space/room, you must invest in a quality microphone, camera, headphones, and so on. Without proper audio and video equipment, your stream wouldn't be of high quality. And viewers prefer watching streams in high definition with clear and smooth sounds. 
3. Do not forget soundproofing your space
Let's face it, you cannot control every detail when at home. While you may ask your family members or roommates to keep it down while you're streaming or train your pets to be self-sufficient for the most part, you cannot do anything about your neighbours and other sources of external noise. That's why you need to soundproof your live streaming space to ensure a memorable experience for your viewers. 
4. Invest in necessary accessories

If you can, you must go the extra mile to make sure that your streams sound wonderful and look flawless. For this, you might need to invest in a few extra accessories like a tripod, an encoder, light stands, a holding arm for your microphone, and so on. 
5. Get a reliable internet connection

All of the above will turn worthless if you do not have a high speed and stable internet connection. Ideally, a bandwidth of 5mbps or above should be enough for streaming in HD quality. It is also advisable to use an ethernet cord instead of connecting to your home's WiFi for a more stable experience.
All the above are proven tips that have worked for streamers to help them set up their own home studio successfully. However, the success of your stream also depends on the platform you choose to stream to. But, why choose only one when you can stream to all the major streaming platforms? Head to Flutin for a revolutionary streaming experience.