The quality of the webcam is just as important as the quality of the microphone, no matter what you're doing, whether it's vlogging or streaming games on Twitch or YouTube. You need to present a clear picture of yourself while streaming to build a strong connection. Most gaming laptops are only equipped with the bare minimum webcams for streaming. If you want to take streaming seriously, then you have to know about the best webcams for streaming in order to put your money in the right place. And we have our list of top 12 streaming webcams for streamers ready to take your video quality from good to superior.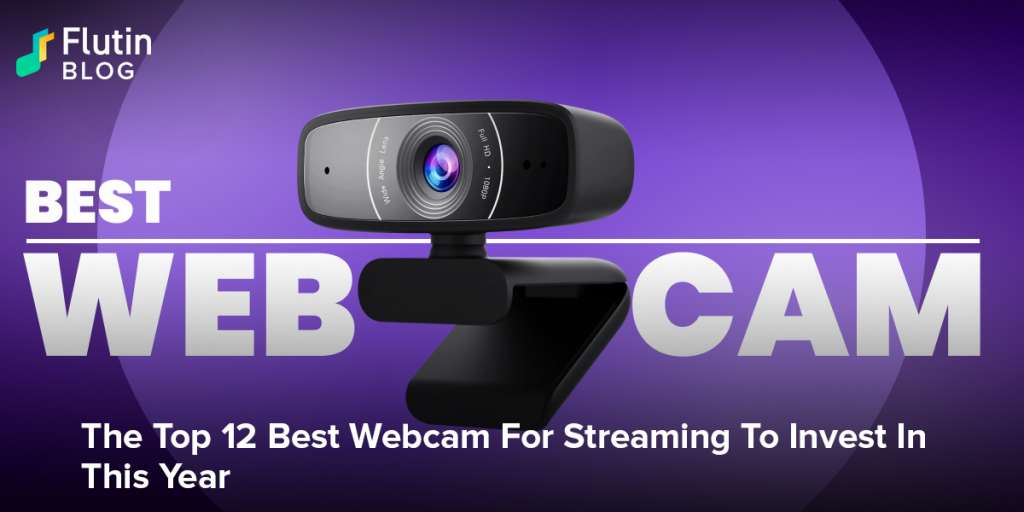 What are webcams?
The first webcam was invented in 1991 by researchers at the University of Cambridge. The device was a simple black and white camera that was used to monitor a coffee pot in the computer science department. The camera was connected to the internet, allowing researchers to view the coffee pot remotely and determine when it was time to refill it.
Since then, best streaming webcams have evolved significantly. Today, webcams are widely used in both personal and professional settings, and they are available in a wide range of sizes and shapes.
How Webcams Work
Webcams are essentially small cameras that are designed to capture video and transmit it over the internet. They are typically equipped with a lens, a sensor, and a microphone.
When you connect a webcam to your computer, it will typically install drivers that allow it to communicate with the operating system. Once the webcam is connected, you can use software such as Skype or Zoom to start a video chat.
As you chat, the webcam captures your video and audio and transmits it to the internet. The person on the other end of the chat will receive your video and audio feed, allowing them to see and hear you in real-time.
3 Different Types of Webcams
There are several types of webcams available, each designed to meet different needs. Some of the most common types of webcams include:
Built-in webcams: These are cameras that are built directly into laptops and desktop computers. They are typically located at the top of the screen and are designed for use with video chat applications.
External webcams: These are standalone cameras that can be connected to a computer via USB or another type of connection. They offer more flexibility than built-in webcams and can be moved around to capture different angles.
Security webcams: These are cameras that are designed for security purposes, such as monitoring your home or office. They can be connected to the internet, allowing you to view the footage remotely.
Uses of Webcams
Webcams are used in a wide range of settings, from personal communication to professional applications. Some of the most common uses of webcams include:
Video conferencing: Webcams are commonly used for video conferencing, allowing people in different locations to communicate face-to-face.
Live video streaming: Webcam can be used for live streaming video content over the internet. It captures high-quality video and audio footage and transmits it to an online platform such as YouTube or Twitch, allowing viewers to watch in real-time. It is commonly used for vlogging, gaming, video conferencing, and other online events.
Online classes: With the rise of online learning, webcams have become an essential tool for educators. They allow students to interact with their teachers in real-time, making it feel like they are in the same room.
Gaming: Webcams are also commonly used in gaming, allowing players to broadcast their gameplay and interact with their audience.
Security: Webcams can be used for security purposes, allowing you to monitor your home or office remotely.
Things to Look Out While Choosing a Webcams for Streaming
Choosing the best webcam for streaming is essential whether you're just starting your streaming career or simply upgrading your gear. In addition, a dedicated webcam for streaming can also deliver 60fps or 4K video, providing a crisp and clear picture. We have enlisted something you can keep in mind while choosing a desirable webcam for your use.
1. Resolution
One of the most important factors to consider when choosing a webcam is resolution. The resolution determines the quality of the image that the webcam produces. The higher the resolution, the clearer and sharper the image will be. Most webcams on the market today offer either 720p or 1080p resolution. If you're using the webcam for video conferencing or streaming, you'll want to choose one with a resolution of at least 1080p.
2. Frame rate
Frame rate is another important consideration when choosing a webcam. It refers to the number of frames per second that the webcam can capture. The higher the frame rate, the smoother and more fluid the video will be. Most webcams offer a frame rate of 30 fps, but some high-end models can capture up to 60 fps. If you're using the webcam for gaming or other applications that require fast movement, you'll want to choose one with a high frame rate.
3. Field of view
The field of view is the area that the webcam can capture. A wider field of view means that the webcam can capture more of the surrounding area. This can be particularly useful if you're using the webcam for group video conferencing or streaming. Most webcams offer a field of view of between 60 and 90 degrees, but some high-end models can capture up to 120 degrees.
4. Low-light performance
Another factor to consider when choosing a webcam is low-light performance. If you're using the webcam in a dimly lit room or at night, you'll want one that can still produce a clear image. Look for a webcam with a low-light performance rating or one that has built-in lighting.
5. Connectivity
Most webcams connect to your computer via USB. However, there are different types of USB connectors, and some webcams may require a USB 3.0 or USB-C port. Make sure that your computer has the appropriate port before purchasing a webcam. Some webcams also offer wireless connectivity via Wi-Fi or Bluetooth.
6. Audio quality
In addition to video quality, audio quality is also important when choosing a webcam. Many webcams have built-in microphones, but the quality of these microphones can vary. Look for a webcam with a high-quality microphone that can pick up clear audio, even in noisy environments.
7. Price
Webcams are available at a wide range of price points, from budget options to high-end models. Consider how much you're willing to spend and what features are most important to you. Keep in mind that a more expensive webcam may offer better video and audio quality, but may not be necessary for all users.
12 Best Webcams For Streaming
We are have enlisted the 12 best webcams for streaming available on the market and are worth investing in to step up your game.
1. Razer Kiyo
There is no doubt that the Razer Kiyo's light ring is its most prominent selling point. Additionally, it supports streaming in 1080p at 30fps and 720p at 60fps. Nonetheless, having an adjustable light that can bring about a difference during streaming makes the Kiyo an excellent choice.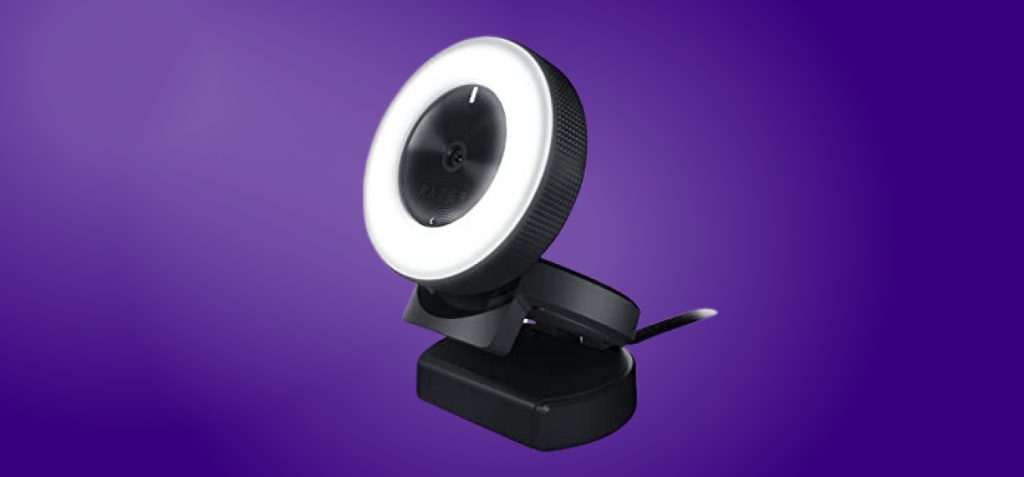 Below are some of the winning specifications of the Razer Kiyo:
A resolution of 1080p/60fps or 1080p/30fps with HDR
An omnidirectional built-in mic
An autofocus feature
A USB 2.0 connection type
2. Logitech C922 Pro Stream Webcam
Logitech is consistently rated as one of the top webcam manufacturers. You can easily understand why when you take a look at the C922 Pro Stream model. There are two options for streaming – 1080p at 30fps or 720p at 60fps. There are two microphones on the camera for stereo recording, it performs well in low light, and it comes with a versatile Logitech stand.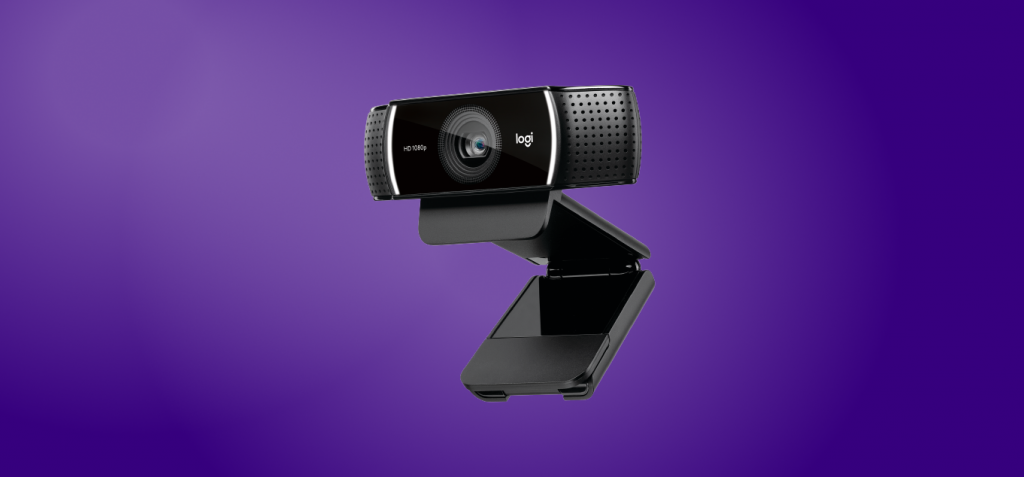 Other features include the following:
USB A connection type
An autofocus camera
A dual omnidirectional built-in mic
3. Logitech BRIO Webcam
With the Logitech BRIO, you can stream, record and do video calls in full HD quality. Streaming in 4K can only be done at a maximum of 30fps. Streaming at 60fps is possible if you downgrade to 1080p. This webcam is super high-quality for streaming, thanks to its stereo microphone and wide-angle view.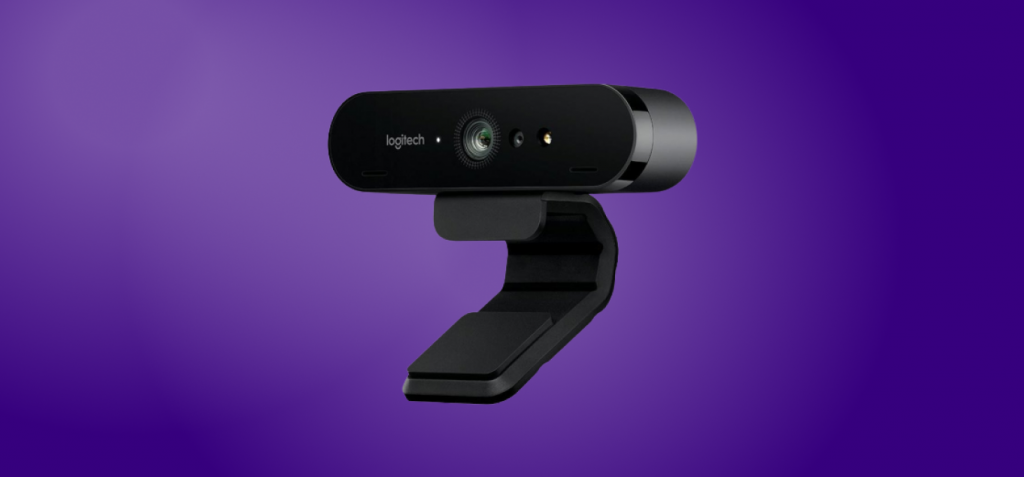 Some of the features include:
An autofocus camera
Built-in stereo mic
USB A plug-and-play and USB-C connection types
4. Mevo Plus
On-the-go streaming is possible with the Mevo Plus. Its portability, quality video, and power supply make it an excellent choice. The Mevo Plus only lets you stream in 1080p, despite being a 4K portable webcam. In order to avoid draining the battery, you can link it to your smartphone and stream for roughly an hour. The Mevo Plus supports a wide range of gadgets and offers the connectivity features you'd find on a laptop.
Here are some more of its features:
Fixed focus camera
A dual analog built-in microphone
USB type connection
5. AUSDOM AF640 1080p HD Webcam
You can stream 1080p video with the Ausdom AF640 and it is compatible with the majority of operating systems, including Chrome OS and Android. The autofocus will maintain the ideal focal length during your broadcast, and it has two built-in microphones with noise cancellation. Because it maintains your position in the picture regardless of how much you move, having a 90-degree field of view makes it perfect for anyone streaming any kind of content.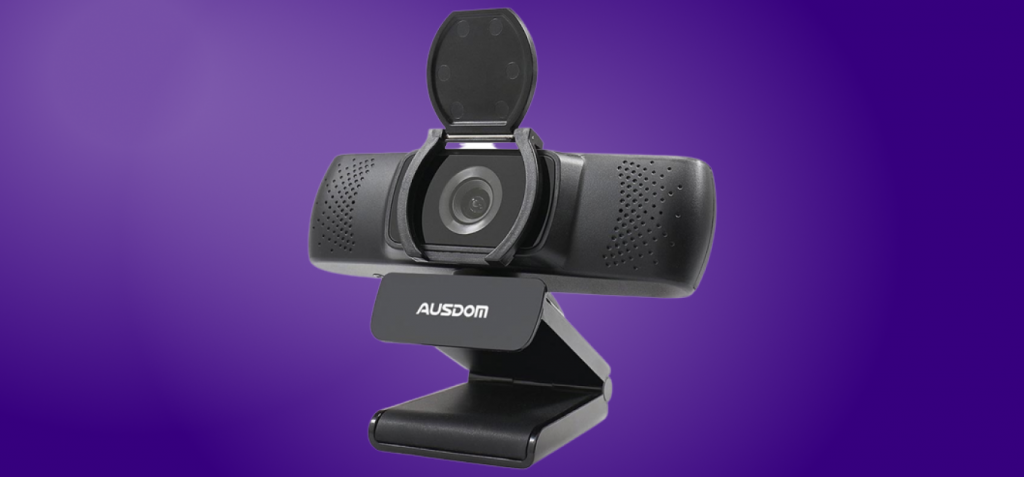 Below are some of its features:
1080p resolution
Autofocus camera
A dual omnidirectional built-in microphone
USB connection
6. Logitech StreamCam
The Logitech StreamCam is a match made in heaven for streamers. With 1080p at 60fps, its video quality is pretty decent. The face-tracking feature is extremely useful, and the camera performs fantastically well in low light due to its intelligent exposure. The webcam can be used to alternate between portrait and landscape orientations, which is just one example of how intelligent everything about this device is.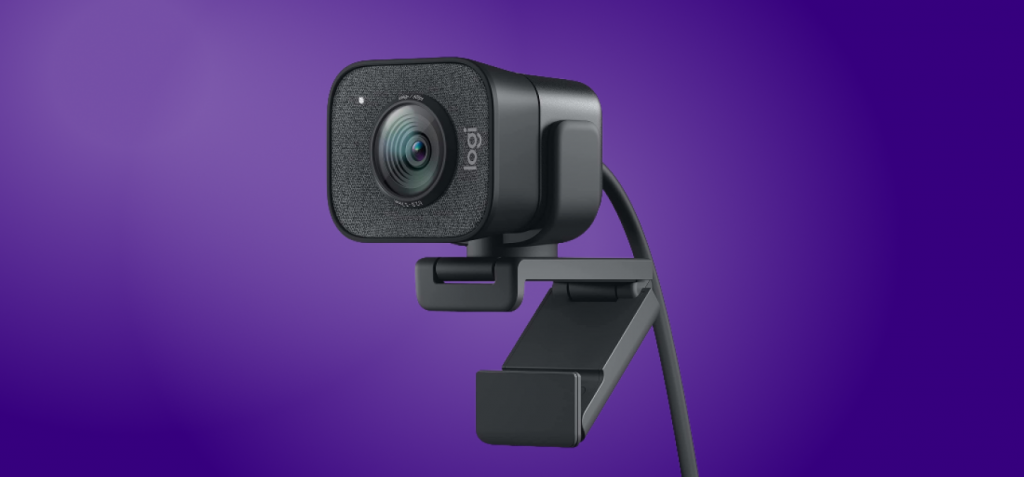 Other specifications include:
An autofocus camera
A dual omnidirectional and a stereo or dual mono channel built-in microphone
USB 3.1 Gen 1 Type-C connection type
7. Microsoft LifeCam Studio
Microsoft's LifeCam Studio webcam is a high-quality webcam designed for professionals. When streaming, it will only go up to 720p; although the sensor is 1080p. Even so, your footage should be even-looking thanks to TrueColor technology, and it has a high-fidelity microphone built right in. The entire thing is housed in an aluminium body that is durable and corrosion-resistant.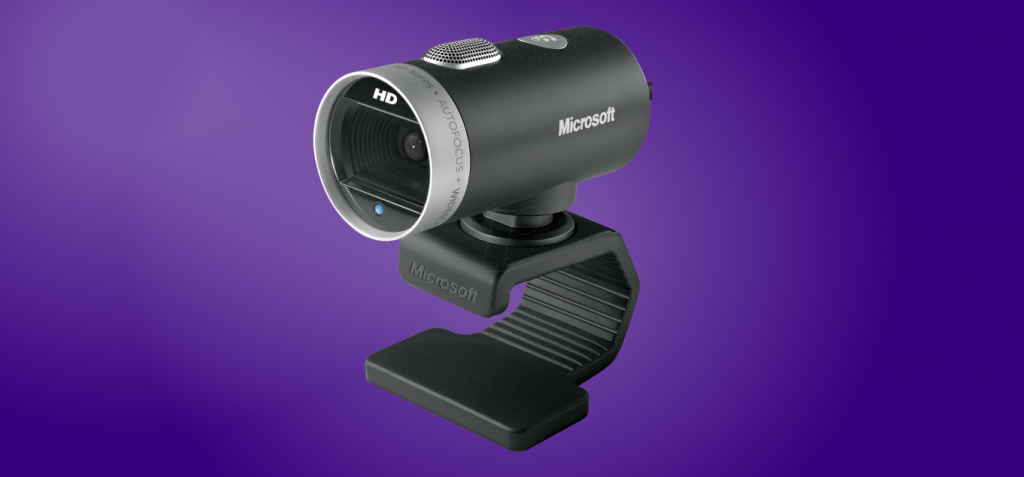 Below are some of its most prominent features:
720p/30fps resolution for streaming
An autofocus camera
An omnidirectional built-in microphone
USB Type-A and USB 2.0 connection
8. Dell UltraSharp WB7022
Dell's UltraSharp WB7022 is a competitive 4K webcam with the Logitech BRIO. Besides 4K streaming, HDR and AI-driven auto framing are also available. You can capture as much or as little as you want thanks to an adjustable field of view up to 90 degrees.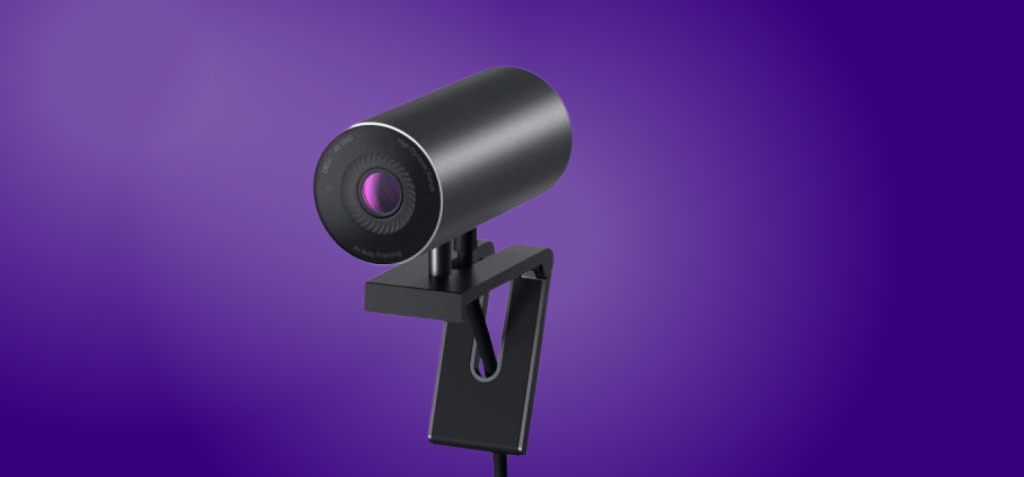 Other specifications include:
4k/30fps and 1080p/60fps resolution
An autofocus camera
USB-C and USB-A connection
9. Elgato Facecam
Designed specifically for live streamers and YouTubers, the Elgato Facecam caters to a more niche market. As video content creators typically don't need autofocus or a microphone, the camera lacks these features. Additionally, it comes with easy-to-use webcam software that enables you to record and edit videos quickly and easily. Your phone can also be turned into a second webcam, thanks to the Epocam app.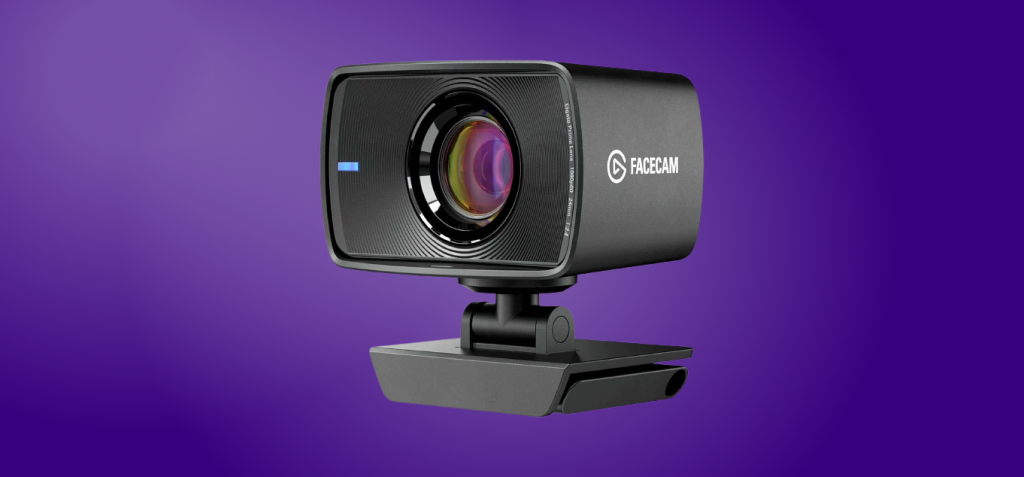 Its features are:
1080p/60fps resolution
Fixed focus camera
USB-A 3.0 Type C connection
10. Lumina Webcam
Lumina wants to revolutionize the webcam market. You can use this AI-powered webcam wherever you are, and it will automatically adjust lighting, depth, and background blur so you always look your very best. This is also the first webcam that can record 4K video at DSLR quality without having to set up a DSLR.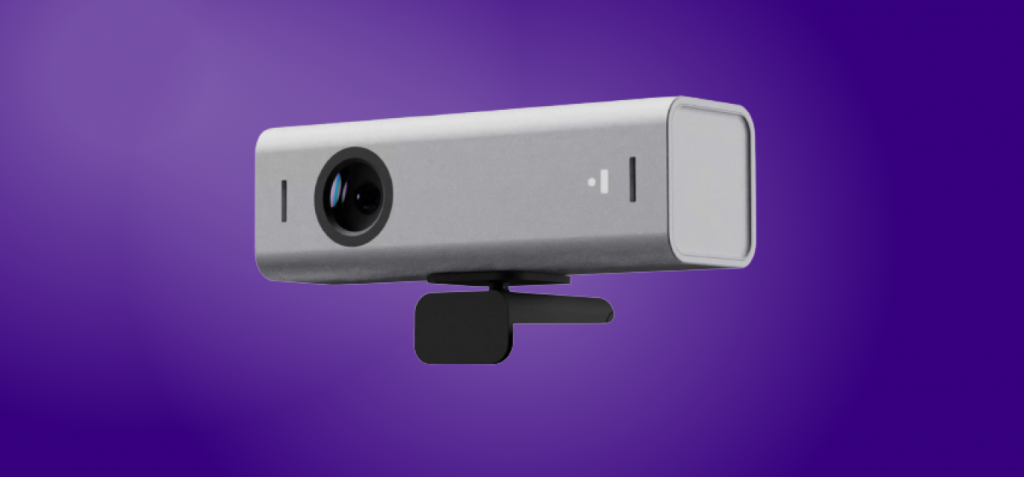 The features that make it popular include:
4K/30fps resolution
AI, configurable focus camera
A dual stereo built-in mic
USB Type-C connection
11. OBSBOT 4K Tiny
OBSBOT 4K Tiny takes advantage of AI motion tracking to keep you in the frame regardless of how much you move. If you want high-quality images and don't mind spending a little more, this webcam is exactly what you need. Without an external microphone, you can sound good with its built-in microphone.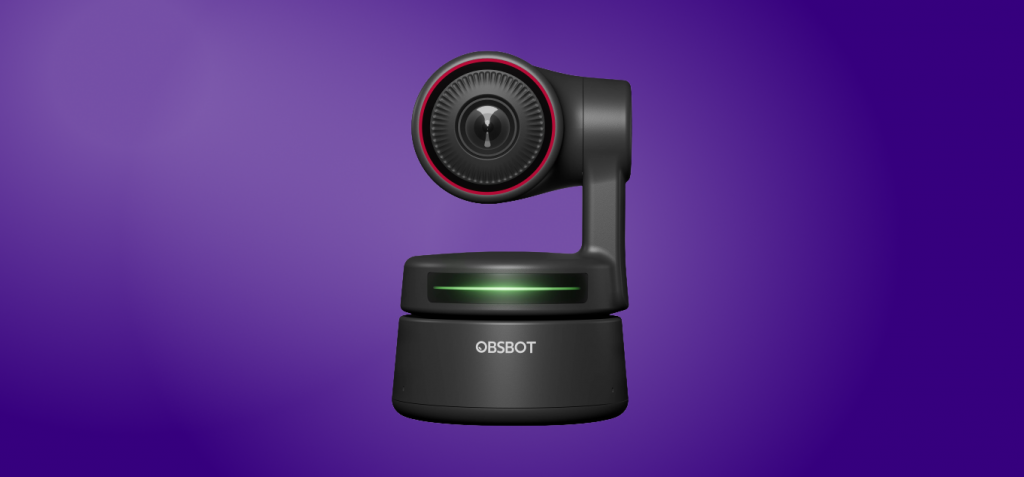 The most prominent features include:
4K/30fps and 1080p/60fps resolution
An autofocus camera
A dual omnidirectional built-in mic
USB Type-C to Type-A connection
12. Logitech Mevo Start
With webcam and action camera features combined, the Logitech Mevo Start is perfect for live event organizers. It's extremely easy to set up and allows you to stream in 1080p at 30fps. A number of apps and functions on the Mevo Start also let you couple it with additional cameras so you may switch between them while broadcasting.
Its other impressive features include:
A fixed focus camera
A dual stereo/mono built-in microphone
Bluetooth 4.1 connectivity
You now know who the best webcam industry's uncontested leaders are. Even though any of these would be suitable for webcam for streaming, you should still take the time to choose the good webcam for streaming. And once you have it, don't forget to try it out with Flutin.

Related Topics:
Join our official streaming community and get tips to improve your social presence, hacks to increase brand engagement and generate more revenue.