The beauty of Afghanistan has been captured by various Bollywood movies over the years. Hindi movies have allowed us to get a glimpse of beautiful Afghanistan. The movies' shooting locations helped the Indian audience grasp the authentic charm of the country. Unfortunately, Afghanistan has been going through a tough time. While praying for normalcy to be restored in the country, let's take a look at the Bollywood movies which were shot here.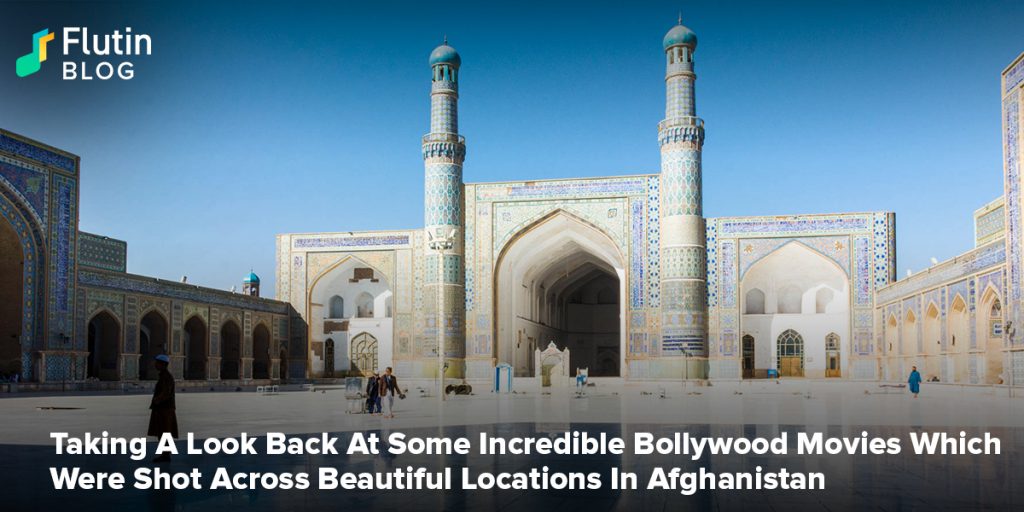 The entire world was taken aback in horror as the Taliban took over beautiful Afghanistan following the retreat of the American troops. This unfortunate event has wreaked havoc and distress upon its innocent citizens who are trying to flee for their lives. It's with a heavy heart that we are having to view this act of terrorism being unleashed in a country whose ethereal beauty we got to see through Hindi movies. While we pray for things to improve, let's take a look at some of the Bollywood movies which were filmed in various movie shooting locations across the nation. 

1. Dharmatma


The Feroz Khan, Rekha, Hema Malini and Premnath starrer was the first movie ever to be shot in Afghanistan. Perhaps millennials will recognize the movie as the one which had the evergreen hit 'Kya Khoob Lagti Ho'.

2. Kabul Express


Kabul Express was a beautiful movie that helped us gain a glimpse into the lives of the people residing in war-ridden Afghanistan right after the reign of the Taliban. Through the eyes of two journalists, played by John Abraham and Arshad Warsi, we saw some picturesque locations all over the country.

3. Agent Vinod


The Saif Ali Khan and Kareena Kapoor Khan starrer gave us multiple glimpses of the serene country. In fact, the opening scene itself is based in Afghanistan.

4. Khuda Gawah


The Amitabh Bachchan, Nagarjuna and Sridevi starrer gave us a different view of Afghanistan. Shot in locations revealing the rocky wild side of the country, Khuda Gawah has a lot of scenes based here.

5. Torbaaz


Some of you might have forgotten about this one, but the movie is grossly underrated. Starring Nargis Fakhri, Rahul Dev, Rahul Mittra, and Sanjay Dutt, the film boldly tells the tale of suicide bombers who are mere children. Sanjay Dutt does a phenomenal job playing the role of a former army doctor.

6. Janasheen


This romantic thriller, starring Fardeen Khan and Celina Jaitly, was partly based in Afghanistan. The movie was directed by none other than Feroz Khan himself. It tells the story of a man who falls for a renowned violinist with a dark past.
Afghanistan is truly a beautiful country, as is well depicted by these amazing movies. Our wishes and prayers go out to all those brave and innocent citizens who do not deserve the chaos they are in. Keep Afghanistan in your thoughts and prayers as you listen to the songs of these movies on the Flutin app.