Get ready to remember the songs that framed your childhood!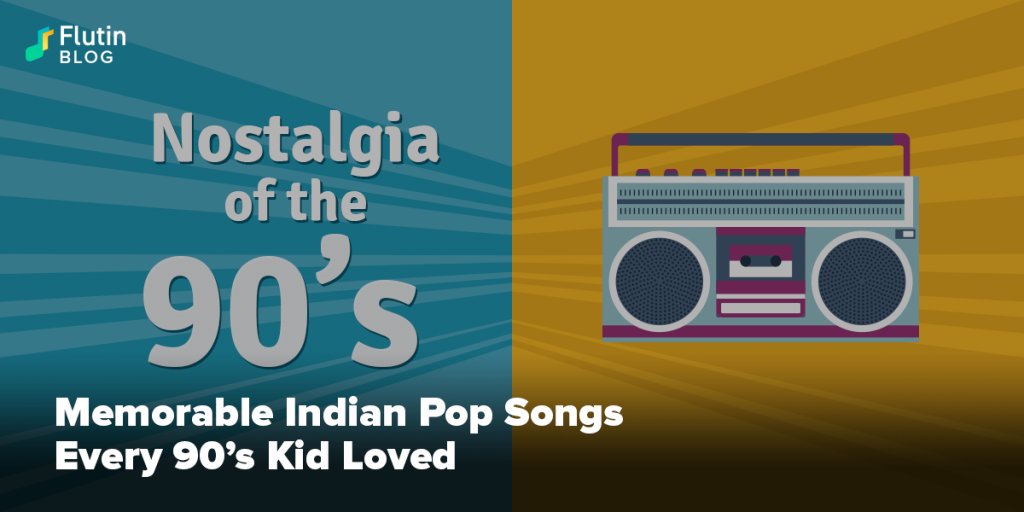 When we talk about the 90's, most of us fail to realize that we are talking about something twenty years ago. Yes, we are getting old. If you are a 90's kid, then we can guarantee that 90's music is something that's very close to your heart. The iconic dance numbers, the great pops and the beautiful ballads are a part of every 90's kid's childhood. So brace yourself for a trip nostalgia land as we bring to you a list of some of the most memorable 90's Indian pop songs that are going to bring back some memories for every 90's kid.
1. Dooba Dooba Rehta Hoon — Mohit Chauhan
Admit it; we have all wanted to sing this song from the bottom of our hearts to our crushes. Dooba Dooba Rehta Hoon was from the album Boondein. The melodious music aided with Chauhan's soulful voice spelt out love for us.

2. Piya Re Piya Re — Nusrat Fateh Ali Khan
Sung by the one and only Nusrat Fateh Ali Khan, this song evokes passionate love and appreciation for one's partner. From the depth of the lyrics to the magical notes, this song really touched the strings of our hearts.

3. Tanha Dil Tanha Safar — Shaan
More than anything, this song reminds you of Shaan's big infectious smile and his mesmerizing voice. There's no song that better describes one's emotions when missing that special someone.

4. Sayonee — Junoon
This masterpiece has got to be one of the best 90's creations. This addictive song from one of the pioneer Sufi bands in the world was several kids' anthem when they needed to listen to something unique and equally fascinating.

5. Yaaron — KK
From school farewells to flashback videos of friends to the end of hostel days – this one iconic song by KK expressed everything that we felt and wanted to convey about the importance of friends in life and how friendships make our lives more meaningful and enjoyable.

6. Deewana Tera — Sonu Nigam
When it comes to 90s music, any list is incomplete without the mention of Sonu Nigam. And Deewana Tera is till date one of his best songs. This song tells us a beautiful story about a man and his love.

7. Purani Jeans — Ali Haider
This song surely takes you to a nice trip down memory lane. Be it the lyrics or the video; this song perfectly depicted all the silly pranks, romantic moments and mistakes that we encountered in our childhood days.


8. Let The Music Play — Shamur
This classic song with an infectious mix of English and Punjabi lyrics is till date one of the best dance numbers. We are sure that this one reminds you of breaking a leg on dance floors in weddings and parties.

9. Maaeri — Euphoria
If you have grown up listening to Euphoria, then this song will undoubtedly be your favourite number by the band. From love and passion to longing and desires – this song gave us everything that we needed to relate to as young lovers.

10. Dekha Hai Aise Bhi — Lucky Ali
If you are a 90's kid, then you can never forget Lucky Ali's contributions to the music industry. Tinted camera, a beautiful story, and an even more beautiful open ending – this song is still a quintessential number.
There you have it – the most unforgettable pop songs from the 90's. What are you waiting for? Listen to them and relive some of the best memories of your life.