Brace yourselves for some of the most shocking facts about Cobain's life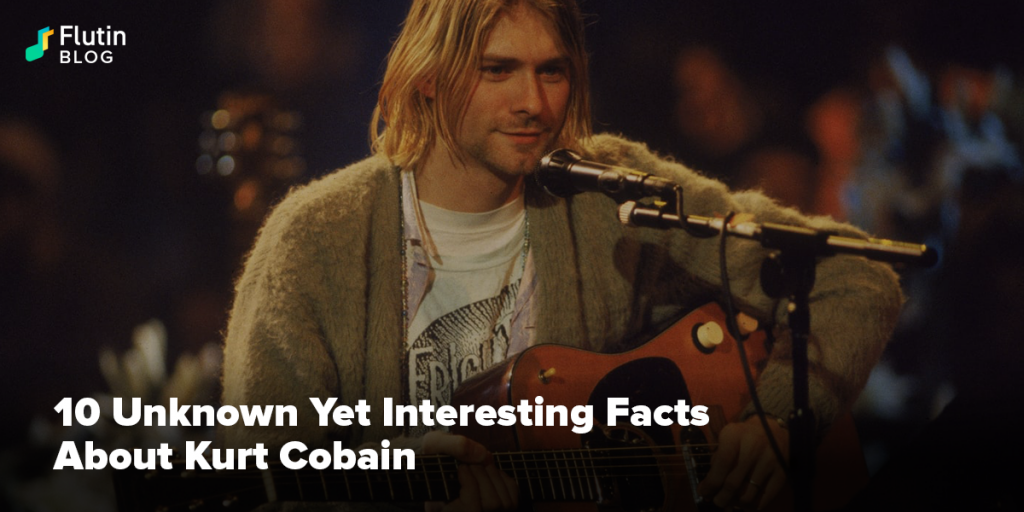 For many of us music lovers, the former Nirvana frontman remains one of our favourite artists yet somewhat of a mystery. For those of you who don't know him, here's a brief introduction – Kurt Cobain was one of the most popular rock stars ever who had quite a bit of a cult following in his time. However, unlike other artists and celebrities, Kurt was an extremely private person. He avoided the interviews and the media as much as he could and hated having to explain himself. This led fans to be more intrigued about his life and career.
So, today we bring to you 10 interesting facts about Kurt Cobain that you probably didn't know.
1. Kurt Cobain predicted his future at a remarkably young age
At the tender age of 14, Kurt Cobain confessed to his schoolmate that he planned on becoming a rockstar, getting super-rich and famous, and ultimately retiring in glory by killing himself.
2. Kurt has not been a stranger to suicide throughout his life 
Unfortunately, many members of Kurt's family died as a result of suicide. When he was 13 years old, he and his friend came across the corpse of a kid hanging from a tree. He would later go on to attempt suicide multiple times throughout his life.
3. Cobain dropped out of school soon after
And after dropping out of high school, he got the job of a janitor at the same school.
4. He used to be a swimming instructor
Before Kurt Cobain became the American pop star, he used to teach swimming to kids at the YMCA in Aberdeen.

5. He recorded 'Nevermind' while he was homeless
Being homeless, Cobain used to either sleep in his car or crash at his mother's place. Even in that state, Cobain successfully recorded the song 'Nevermind' which went on to sell two million copies. When he played it to his Mom for the first time, she rightly predicted that this song would change his life.
6. Cobain admitted to spending about $100 per day on heroin
Kurt had been a substance user at a very young age. He had claimed to use heroin to calm himself down and handle the pressures of being rich and famous. He had performed on stage being high on several occasions.
7. He met the love of his life at a nightclub
Cobain met Courtney Love at a nightclub in Portland, Oregon. Their first interaction was tussling with each other over some taunts.

8. He had an entirely different title for the last album of Nirvana
He wanted to name the final album of Nirvana "I Hate Myself And Want To Die". He often used this phrase as a defence mechanism against his own mental state. It was bassist Krist Novoselic who convinced him otherwise.
9. Cobain quoted Neil Young in his suicide note.
Cobain quoted the lyrics of Neil Young's "My My Hey Hey (Into The Black)" in one of the last lines of his suicide note – "It's better to burn out than to fade away".
10. And that wasn't all he mentioned in his suicide note.
Cobain confessed in his suicide note that he had an imaginary friend named Boddah, who he believed was the evil side of his personality.

Even though it's been 25 years since he died, Kurt Cobain still remains one of the most iconic faces of the 1990's and the most significant artist of the grunge scene. Despite suffering from mental health issues, Cobain was actively outspoken on gay rights homophobia and sexism. And even today, the songs of Nirvana continue to influence millions.