Arijit Singh songs are like a breath of fresh air amidst the ongoing trend of remixes and pop songs. Take a look at these fresh party songs by Arijit Singh that will definitely make you smile and break out into a dance.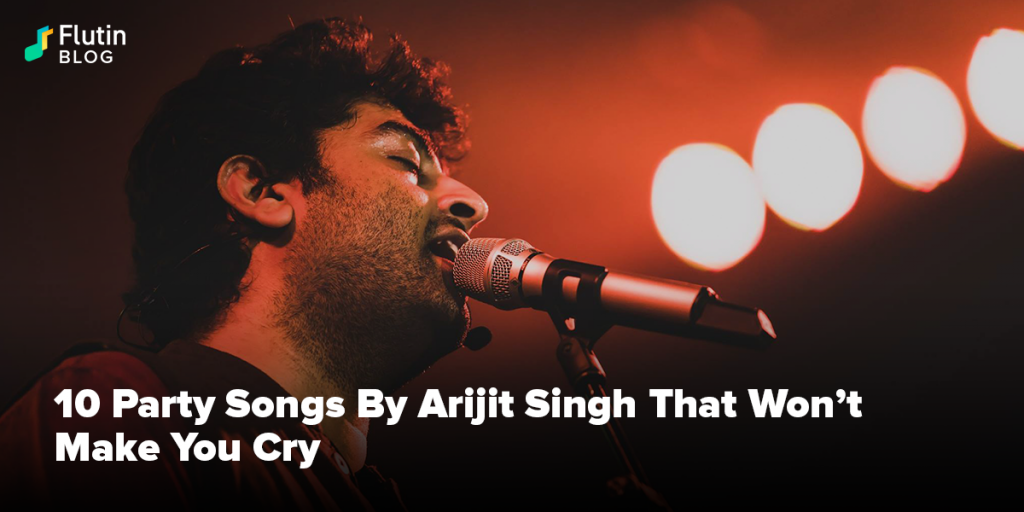 When you think of Arijit Singh songs, your mind might instantly take you to the numerous romantic hits that he has gifted us with. But, that's not all he is known for. He also has a host of incredible party songs to his credit that will definitely move you to the dance floor. Let's look at our list of the best Arijit Singh party songs so far. 

1. Palat – Tera Hero Idhar Hai

This song is undoubtedly one of the best Arijit Singh songs. From catchy beats to Arijit's magical voice, you would not be able to keep yourself from dancing.

2. Dilliwali Girlfriend

Fun, excitement, naughtiness, teasing and some sick beats – this song has everything that makes it one of the best party songs by Arijit. 


3. Sooraj Dooba Hai Yaaro

This is a song that you will find mentioned in almost every list of the top Arijit's party songs. He truly brings his youthful energy in this one. 

4. Raat Bhar

As the lyrics itself claim, this song will undoubtedly keep you dancing all night long.

5. Shanivaar Raati

Need a hit song to enjoy your Saturday night party? This is another one of the best Arijit's songs to lose yourself to during the weekend. 


6. Nashe Si Chadh Gayi

This is another one of those party songs sung by Arijit Singh that will get you high on fun, entertainment and dancing.

7. Haan Main Galat

This song is the remake of the original song 'Twist' from way back in 2009. Arijit brings his breezy and fresh spin on the song and turns it into a number that is being played at every party. 


8. First Class

It's no surprise that Arijit Singh is one of the most versatile singers of this time. And he delivers yet another song that compels us to shake a leg on the dance floor.

9. Blame The Night

Well, you won't be blaming the night after dancing to this number by Arijit Singh. If anything, you would be blaming Arijit for the leg pain you will have the day after from dancing all night long to this hit number.

10. Dil Cheez Tujhe Dedi

There won't be a better song to own the dance floor with your partner. This also is one of the best Arijit Singh party songs to date. 

These were 10 of the best Arijit Singh songs to show some moves too. You can install the Flutin app and enjoy all these songs and more there itself.