To catapult the Indian hip-hop scene's growth and bring forward some of the finest Indian underground rappers, Flutin embarked on a rap battle talent hunt to find India's master of rhyme and rhythm. And you are going to find out who gets a chance to launch their music career with Flutin on the 26th of September, 2020.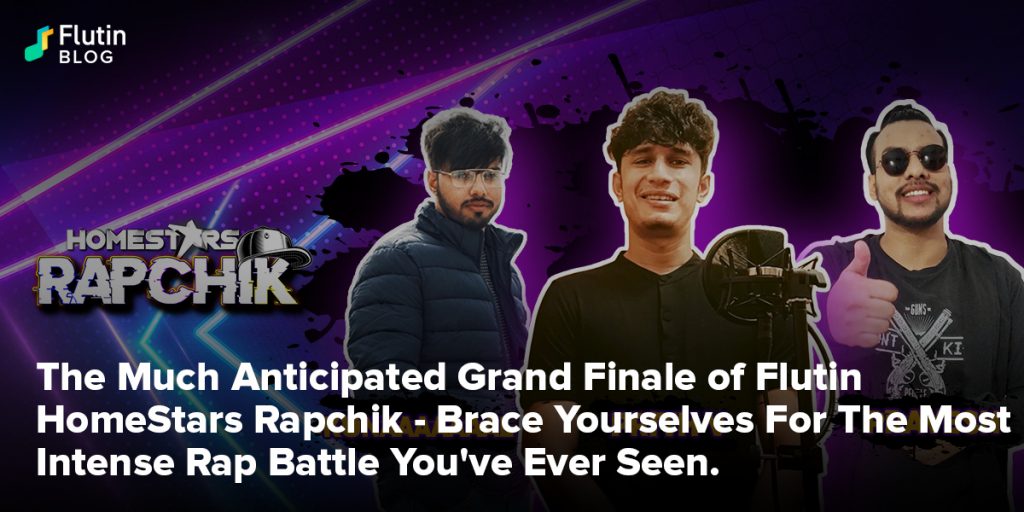 HomeStars Rapchik was a rap talent hunt organised by Flutin to identify and give the finest Indian underground rappers a platform and an opportunity to shine. From thousands of budding desi rappers, we have finally arrived at our top three finalists who will fight with all they have on the 26th of September, 2020, for the crown of the first-ever winner of HomeStars Rapchik. You would want to save the date as this will be massive and you don't want to know it all from your friends rather than being a part of the sensational battle that's yet to unfold.
Meet The Finalists Who Defeated Thousands With Their Lyrical Genius
Kunaaaaaaal – Despite pursuing finance, Kunaaaaaaal was driven by his mother to follow his heart's desire. And that's how he was motivated to submit his entry video for our rap talent show. With a simple dream to influence the world with his rap, this humble boy has never failed to set the stage on fire.


PRavesh – Even though PRavesh's aspiration is like all other budding Indian rappers (to have thousands of people sing along to his lyrics), his talent and capacity to weave lyrical magic are like no other.


Prith V – Prith V has an edge above his two competitors – he has prior experience in the music industry, having sung, rapped and written songs before. And that shows in his performances, which couldn't be better. Will this edge drive him to win the competition? There's only one way to find out.


Witness Six Stellar Performances & Surprise Comebacks in the Grand Finale!
The Grand Finale is all set to take place on the 26th of September 2020. And when we say it's going to be a roller coaster of an event, we mean every word of it.

Rap Beyond Boundaries
The first round of the grand finale does not hold any rule or limit – contestants are free to have their imaginations run riot and rap about whatever they want. And with these bunch of talented powerhouses, you know that even the sky's not the limit for them.

The Return of Season 1 Singers
Remember when we talked about surprise comebacks? That's right; your favorite singers are coming back with a bang. They are going to perform with our three finalists in the second round. Find out how Kunaaaaaal matches his rhythm with Sayali Pandey's majestic tunes, how PRavesh flows with the beats of Omkar Shirwaiker and how Prith V blends his rhyme with Anubhav Sharma's melody. 
The finalists of HomeStars Rapchik are truly some of the best Indian rappers on the block. And they are going to come at it with every bit of talent they have in the Grand Finale. Catch the mind-blowing action live on Flutin's social media channels and official website and don't forget to vote for your favorite rapper.