2020 has been one of the most brutal years in history. We were imprisoned in our own homes for the better part of the year and forced to say goodbye to many legendary musicians. As the year comes to an end, we look at some popular singers who couldn't make it through this challenging year.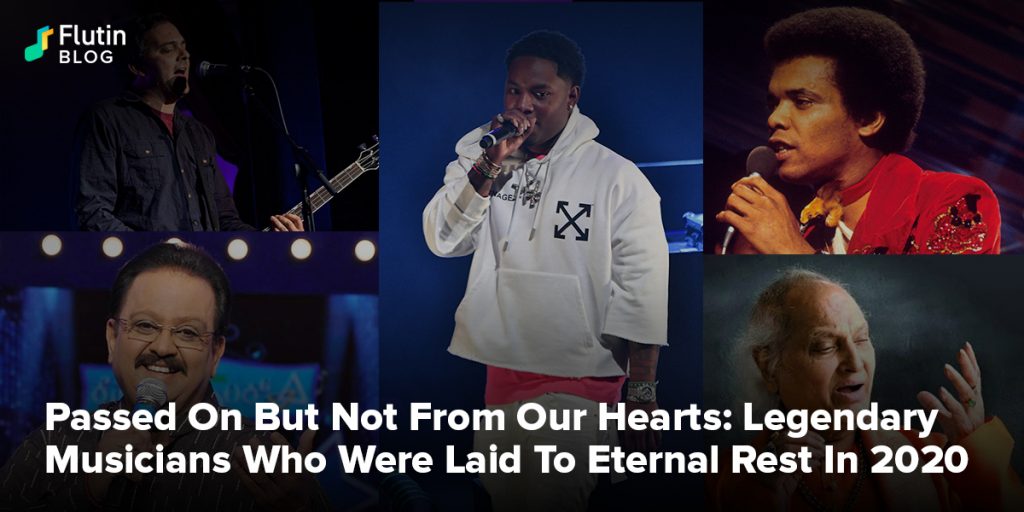 Music is such a huge part of our lives that the death of famous singers leaves a burning hole in our hearts. Unfortunately, such holes' frequency was unimaginable this year as we lost many popular singers who were valuable gems in the music industry. Although we lost their unparalleled talent, here's a Memoriam list of legendary musicians who have left us for a heavenly abode.
1. Johnny Nash

Johnny Nash was one of the most beloved pop music artists whose songs "I Can See Clearly Now" and "Hold Me Tight" still ring clear in our ears. He was not only an acclaimed singer but also an outstanding songwriter and a talented actor.

2. S. P. Balasubrahmanyam

Popular Indian musician S. P. Balasubrahmanyam gave his mellifluous voice to some of the best songs that Indian cinema has known. The whole Indian music industry faced a huge blow when the iconic singer succumbed to the coronavirus disease this August.

3. Lil Marlo

Lil Marlo was an American rapper who was shot and killed in July this year. He was just 30 years old when this tragic accident took place and we hope that he is now in a better place than this cruel world.

4. Pandit Jasraj

Pandit Jasraj was a prominent Indian classical vocalist who had spread his magical melody in several parts of the world. His mesmerizing voice and brilliant vocal range made him one of the most famous Indian classical singers who was our country's pride and a gem.

5. Adam Schlesinger

Adam Schlesinger was an Emmy and Grammy Award-winning actor, singer and songwriter who was another musician to succumb to the coronavirus. He lives on through his mega-hits like "Stacy's Mom."

6. Zero Babu

Zero Babu was a celebrated Malayali actor-singer who passed away on 21st October 2020. He debuted as a singer back in 1964 and recorded more than 300 movie songs throughout his career.

7. Little Richard

Little Richard was one of the most iconic figures in the rock 'n' roll scene. Greatly renowned for his energizing stage presence and his play on gender norms, his songs "Tutti Frutti" and "Long Tall Sally" are evergreen hits.

8. Wajid Khan

Popular music composer Wajid Khan, of the famous duo Sajid-Wajid, failed to survive a heart attack on 1st June 2020. His legacy is filled with superhit masterpieces such as "Chinta Ta Ta Chita Chita" and "Jalwa."
These were a few of the legendary musicians whom we had to bid farewell. Install the Flutin app to listen to the marvelous songs of these great legends and more.