The passing away of actor Sushant Singh Rajput has sparked up a nationwide debate on nepotism in Bollywood. Recently, a renowned Bollywood singer called out on favoritism in the Indian music industry and, since then, numerous artists have spoken up in this regard. Does Bollywood nepotism really exist in the music industry? How challenging is it for self-made musicians?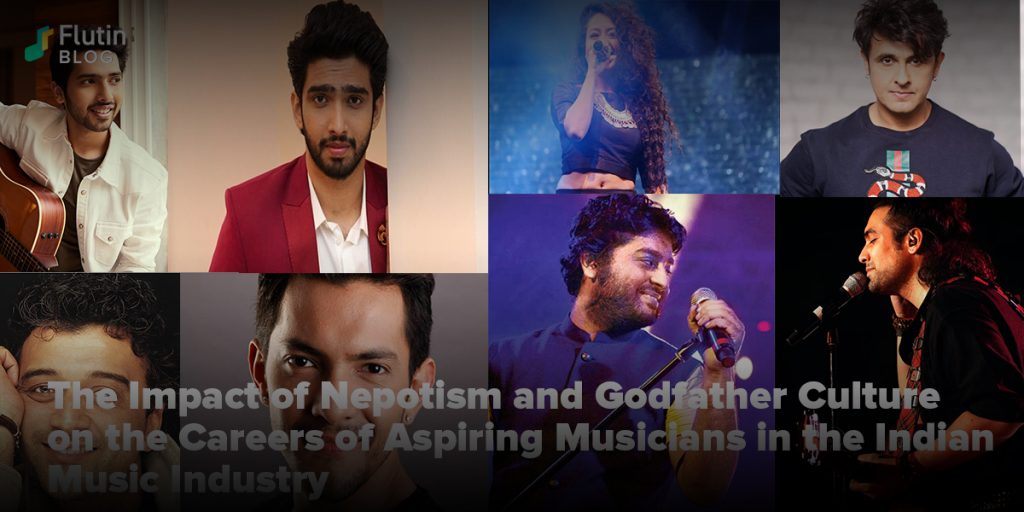 Nepotism and favoritism are the two words that seem to be etched with Bollywood. The former is currently the hot matter of discussion as numerous artists and people on social media have taken it upon themselves to break the silence once and for all.
The Ongoing Debate Of Nepotism in Bollywood And The Music Industry
The issue came to light after a prominent Indian musician, following the death of the actor Sushant Singh Rajput, alleged a big Indian record label of practising favoritism in the industry. He posted a video on social media where he claimed that in the near future, there could possibly be news of singers committing suicide as well. He accused some Bollywood personalities and record labels of destroying raw talent with favoritism.
While there's no denying the fact that talent does matter, an established singer's child or relative will definitely have it easier than self-made musicians with no connections in the industry. If you compare the journeys of singers born to renowned musicians or Bollywood personalities with self-made musicians, you will realize that aspiring artists with no godfathers do have it rougher.
An outsider to the music industry has to overcome numerous gargantuan challenges to make it in Bollywood. He or she needs to get in touch with producers, develop his or her connections, prove his or her talent first to the people possessing the power to make or break someone's career and then to his or her audience, and fight for that one opportunity. Not to mention the biggest hurdle behind it all – money.

Equal Opportunity Beyond Favoritism Is The Solution for Self Made Musicians
To do away with all these unnecessary hurdles and to make an artist's talent the only yardstick in assessing their worth and place in the industry, Flutin is consistently coming up with promising initiatives. The Flutin music app has been striving to revolutionize the system to offer deserving talent a shot at recognition since its inception.
Primarily, Flutin Music App presents a unique algorithm to promote emerging artists' music among the most relevant audience. This eliminates an artist the pain of having to develop a network and spending a fortune to enable their music to reach masses.
Furthermore, Flutin has also strengthened its resolve to put forth fresh talent through its programs such as Flutin First and Flutin HomeStars. While the former involves finding talented musicians capable of composing original music and producing their music, the latter has been introduced to enable singers to earn fame from the comfort of their homes. In essence, these talent hunts are aimed at presenting easy opportunities for aspiring musicians to showcase their talent and launch their music careers with complete support from Flutin.

Thus, even though nepotism in Bollywood is inevitable, what will make things better for everyone is equal opportunity to insiders as well as outsiders and judgment on the basis of talent. With its consistent and sincere efforts, Flutin hopes to change the frontier of favoritism once and for all.