Starting his career in 1944, Bollywood superstar Dilip Kumar is one of the greatest living legends of today. The recipient of the first ever Filmfare Award for Best Actor is known as the king of emotional acting in Indian cinema. With a career spanning over five decades, there are countless Dilip Kumar songs that take us back in time and make us smile from ear to ear. Let's take a quick look at the best ever songs to include in your Dilip Kumar music playlist.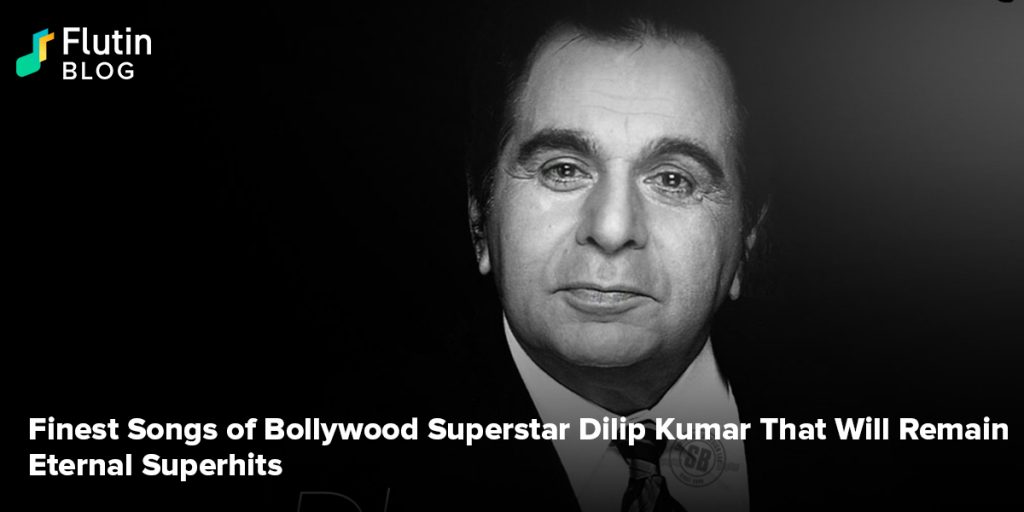 The entire nation clenched their hearts in anxiousness when news about Dilip Kumar being hospitalised due to breathing issues surfaced yesterday (6th June). Fortunately, the Bollywood superstar's wife, Saira Banu, took to Twitter to inform the nation that his condition is stable and that he would be discharged soon. Dr. Jalil Parkar, who's treating the veteran actor, claimed that his oxygen saturation has improved and that his breathing difficulties have significantly reduced. While we wish the legendary actor a speedy recovery, let's look at the best Dilip Kumar songs to ease our hearts.

1. Dil Tadap Tadap Ke


Sung by the great Mukesh and Lata Mangeshkar, this track is a favourite of old music lovers. This movie (Madhumati) not only won the National Award for Best Hindi Feature Film but also became India's official entry into the 31st Oscar Awards.

2. Madhuban Mein Radhika Naache Re


Sung by the iconic Mohammed Rafi, Dilip Kumar redefined lip syncing for the coming generations of actors. Pouring his soulful emotions into the song, Dilip Kumar went out of his way to learn the sitar for a few weeks to make it look authentic onscreen.

3. Bachpan Ke Din Bhula Na Dena


There's a reason Dilip Kumar is considered to be the epitome of portraying emotions with his acting. And this track proves it all. The expressions of brief joy on his face before it turns morose upon the realisation that the bright future he had hoped for is gone will leave you spellbound.

4. Aaj Ki Raat Mere Dil Ki Salami Le Le


This amazing song is from the movie Ram Aur Shyam – the groundbreaking film that paved the way for movies like Seeta Aur Geeta, telling the tale of identical twins separated at infancy and later swapping places as adults. Like his other tracks, Dilip Kumar brilliantly brings out the emotions of a person who has nearly lost his love.

5. Koi Nahin Mera Is Duniya Main


Dilip Kumar does a fantastic job in bringing out feelings of distress caused by loneliness in this number from the movie Daag. It's a testament to his great acting without seeming overly dramatic.

6. O Door Ke Musafir


Another greatly emotional song from the movie Udan Khatola has us weeping in tears. Dilip Kumar made our hearts ache and feel the pain of someone who is about to lose their loved one forever.

7. Yeh Mera Diwanapan Hai


A romantic number teetering on the brink of despair, Dilip Kumar does a terrific job playing the role of someone waiting for his love. Eventually losing hope of her return, the song goes on to show that he, too, will be gone one day and never return despite her endless calling.
These were the 7 incredible songs that you must include in your Dilip Kumar music playlist. Wait, don't you have your playlist yet? Not to worry. Install the Flutin app and set up your playlist seamlessly and listen to these masterpieces whilst hoping for the actor's good health to be restored as soon as possible.