There are few Bollywood superstars whom words can't do justice. And Akshay Kumar is definitely one of them. This multi talented international icon slips into the shoes of diverse characters effortlessly and leaves us stunned with his nerve wracking performances. From comedy to hardcore antagonism, superstar Akshay Kumar doesn't shy away when it comes to doing movies that are as versatile as his capabilities. And same goes for his songs. A master of timeless hits, here are the 7 best Akshay Kumar songs of all time.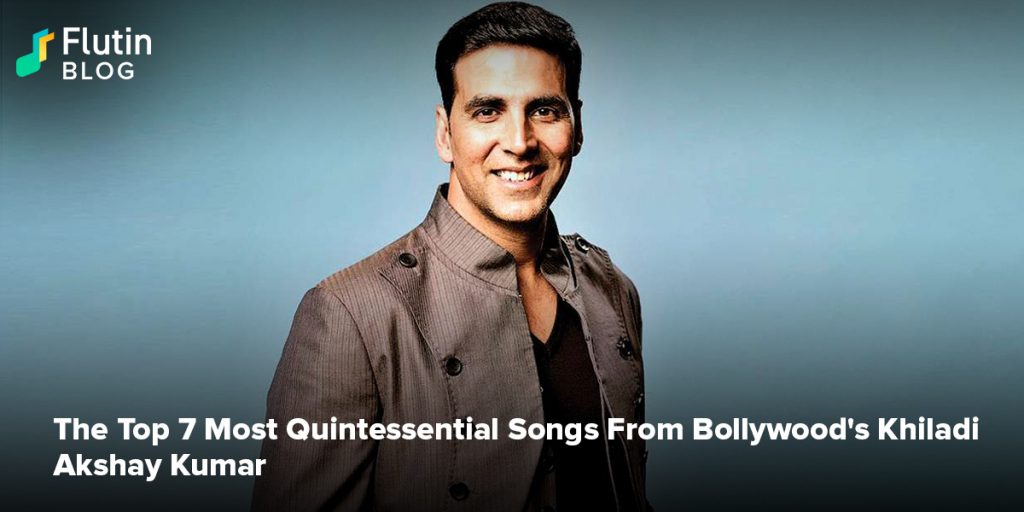 Did you know that superstar Akshay Kumar is the highest grossing Bollywood actor of all time? And he is the most worthy person to hold that title. A quick look at Akshay Kumar's filmography will tell you that the sensational icon does not shy away from either making a fool of himself on screen or touching upon subjects that are considered social taboos in orthodox India. He is one of those rare Bollywood superstars who seem to be gaining youth as they age. And we love it. With such a brilliant legacy, it's no surprise that Akki has also given us some of the most iconic songs of all time. Let's check out the 7 best Akshay Kumar songs that will forever rule our hearts. 
1. Tu Cheez Badi Hai


This mega chartbuster is a timeless classic which moves all 90s kids immediately to the dance floor. A young Akshay enthusiasm and energy in an Arabian outfit will forever be irreplaceable and iconic.

2. Chura Ke Dil Mera


Speaking of classics, you cannot complete a list of Akki's songs without including this masterpiece. Portraying sizzling chemistry with the beautiful Shilpa Shetty, Akki owned the song like no one's business.

3. Shaitan Ka Saala


If there ever was a song to get stuck in our heads like a virus, it's this upbeat number from Housefull 4. Leave it to our Khiladi to make a contagious bopper super hilarious at the same time.

4. Party All Night


This track is the ideal description of what happens when a super energetic superstar (Akki) gets together with a bop producing machine (Yo Yo Honey Singh). This party anthem truly had the youth partying it up all night when it released.

5. Falak Tak


The pairing of Akshay Kumar and Kareena Kapoor was nothing new. Yet, Akki managed to turn the charms on in this romantic number from Tashan that had the lovebirds grinning from ear to ear.

6. Tip Tip Barsa Pani


If Akshay can make you giddy with love, he can also turn the temperature up quite a few notches. A drenched Akki romancing beautiful Raveena Tandon in a drenched yellow saree is the pinnacle of a raunchy romantic number.

7. Main Jahaan Rahoon


The soft tunes of the piano beginning this mesmerizing melody is far different from what Himesh Reshammiya has typically produced. And Rahat Fateh Ali Khan's soul touching vocals was done proper justice by Akki's heartfelt emotions.
This list is in no way exhaustive. Akshay Kumar has countless hits to his credit and we couldn't enlist them all. You can enjoy the above songs and more on the Flutin app anywhere, anytime!