From the Vishal Bhardwaj movies, you're no stranger to his skills at directing and screenwriting. It's high time you add music composition to his checklist of talents. Among the many contemporary composers of today, Vishal Bhardwaj has given us numerous soulful Hindi songs to cherish the deepest emotions of our hearts. Here, we take a look at the 10 best Vishal Bhardwaj songs that blow us away with every beat.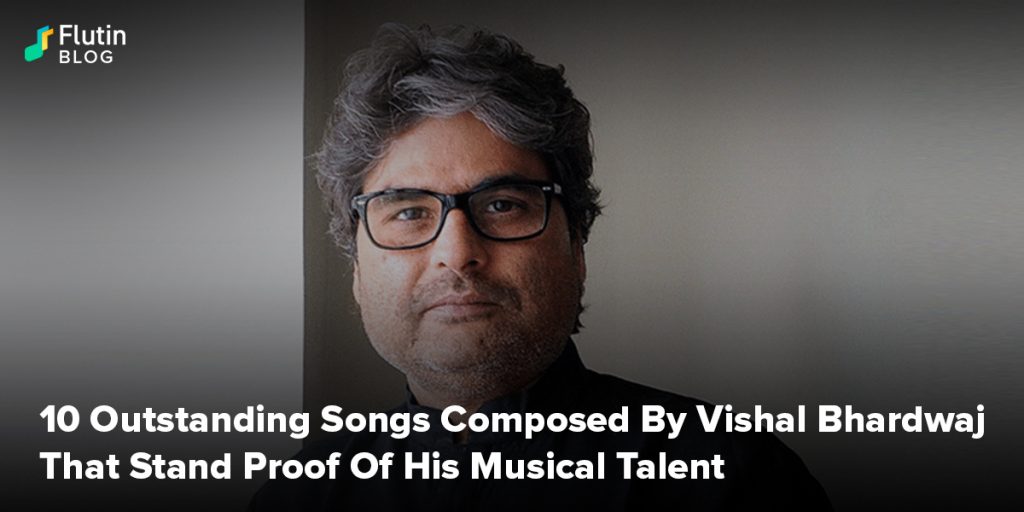 Vishal Bhardwaj's recognition as a brilliant music composer is long overdue. Apart from the pathbreaking Vishal Bhardwaj movies, he is one of the most talented contemporary composers who has countless soulful Hindi songs as his legacy. Today, we take this opportunity to recommend the sweetest treats for your ears with these 10 amazing Vishal Bhardwaj songs.

1. Dil Toh Bachcha Hai Ji

The gem of all soulful songs, this track will definitely make you feel love even if you haven't fallen in love ever before. Gulzaar's genius lyrics composed by Vishal Bhardwaj and sung by Rahat Fateh Ali Khan are bound to hit you in indescribable ways.

2. Chappa Chappa Charkha Chale


This superb composition from the movie Maachis was the one to truly give us a glimpse of Vishal's hidden musical talent.

3. Kallu Mama


On the one end you have deeply emotional songs and on the other end you have Kallu Mama – the hilarious song with infectious beats that is a blast of raw energy and pure talent.

4. Dauda Dauda Bhaga Bhaga Sa


Kamal Hasan as Chachi 420 has always been our childhood's favorite character. And this iconic song from the movie energised us to run along with our favorite Chachi.

5. Aslam Bhai


Speaking of iconic songs, you cannot miss Aslam Bhai. The super catchy song with equally catchy lyrics made us sing along at the top of our voices each time it came on the radio.

6. Panga Na Le


How can we forget our childhood anthem against bullies? Vishal's direction and composition for the movie Makdee gave us our favorite movie and song back in the good old days.

7. O Saathi Re…


Leave it to Vishal Bhardwaj to make you feel the jitters of love through soul stirring songs. This masterpiece from his movie Omkara was not only composed but also sung by him.

8. Dhan Te Nan


And just when you thought Vishal is all about slow romantic songs, he hits you with one of the greatest rock party anthems of all time.

9. Ibn-e-Batuta


Honestly, all tracks of the movie Ishqiya deserve a spot on this list. But then, we wouldn't be able to highlight his other masterpieces. Regardless, this track is as refreshing and fun as is different from anything we had ever heard before it.

10. Darling


Before you start chanting plagiarism slogans, let us inform you that this song was intentionally based by Bhardwaj on the Russian track Kalinka since one of the protagonists of the movie was Russian. But, many failed to get the subtle hint of mastery.
There you have it – our list of the best Vishal Bhardwaj songs of all time. And if you can't wait to listen to these melodies, the tracks are just a few clicks away and waiting to be played on the Flutin app.