The Indian music industry has mostly been dominated by Bollywood. However, this is the year 2021 of the 21st century and things have started to look up for the indie pop music artists. Today, independent music is rapidly climbing the charts and winning people over with thoughtful songs in refreshing melodies. Today, this piece is about all the 7 best indie music artists out there whose songs you won't be able to resist.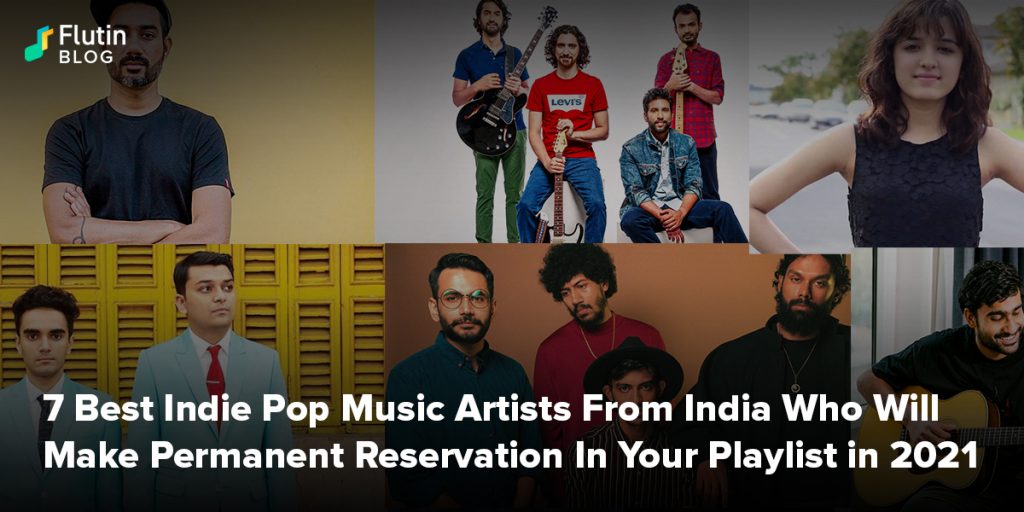 There are no rules to creativity with independent music. Indie artists enjoy the kind of creative liberty that big Bollywood musicians don't – they are not afraid to experiment with their music and sing about the deepest emotions or issues one is dealing with. Perhaps it is this fresh perspective of indie music artists towards melodies that has them introducing a major revolution in the Indian music scene. Here are the 7 best indie pop music artists whom you cannot miss in 2021.

1. Prateek Kuhad


Prateek has recently grabbed the spotlight and owned his place with his track Cold/Mess. And if you haven't listened to him already even after the former US President Barack Obama expressed his love for this song, then you are missing out on some good music big time.

2. The Local Train


The Local Train is one of the talented indie rock bands out there today. Their tracks like Mere Yaar, Dil Mere and Aaoge Tum Kabhi are wholeheartedly enjoyed by rock music lovers. 

3. Nucleya


You must have danced to the crazy beats of Nucleya at clubs for sure. In a short span of time, Nucleya has managed to increase his fanbase significantly with his dance music that is unbelievably catchy.

4. Shirley Setia


Shirley is an Indian origin singer who began her career as an indie artist and made her way through Bollywood with her insane skills. She also made her acting debut with the movie Maska and has millions of followers on social media.

5. Parekh and Singh


The duo of Nischay Parekh and Jivraj Singh are widely loved for their unconventional catchy pop music. Based from Kolkata, this duo has some hits under their belts such as Drum Machine, Ocean-Dream Levels and I Love You Baby, I Love You Doll.

6. The F16s


This band has charmed the nation with their music in some of the most famous music festivals of the country like Nagaland's Hornbill Festival, India Bike Week and so on. They have their own unique way of creating music where writing lyrics follows coming up with the beat.

7. Parvaaz


This Bangalore-based rock band will swoon you over with several of their masterpieces like Color White, Shaad, Soye Ja and more. Formed in 2010, the band is known for their pure form of music which is loved by many.
These were the seven deserving indie-pop artists/bands whom you must check out in 2021. Find the complete list of their songs on the Flutin app and enjoy their unique music styles.