It's been almost three decades since a handsome man, with a beautiful dimpled smile, has been ruling our hearts. Shah Rukh Khan, the Badshah of Bollywood, has been rightly given the title of King Khan. His charisma, dedication, talents, and moving performances will forever remain unmatched. From making us weak in our knees by his romantic acting to bringing tears to our eyes with his emotional delivery, Shah Rukh is truly the definition of a versatile actor. Today, we dive into Shah Rukh Khan's life story and know what made him into the legend he is.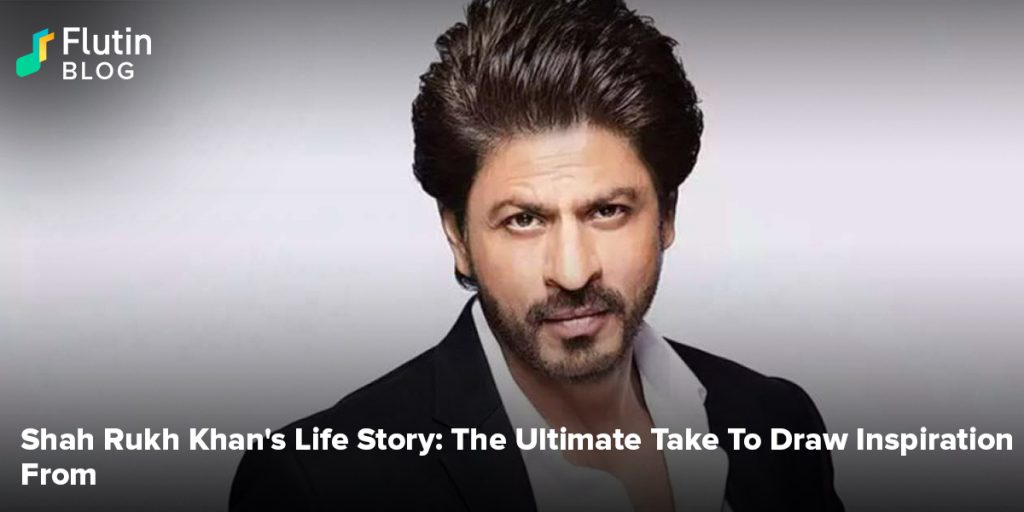 Shah Rukh Khan is back with an advertisement wherein he's seen standing on a balcony waving to his fans as his manager disappointingly informs him that Hotstar has rejected all his ideas. He suggests ideas like horror-comedy and college romances, only to be turned down by his manager. So, what is so special about this ad? Well, fans are brimming with optimism, staying that this is hinted towards King Khan's debut in the OTT world. While we wait for further announcements, let's take a look at Shah Rukh Khan's life story. 

Early Childhood

Born on 2nd November 1965 to an Indian independence activist in Pakistan (then British India), Meer Taj Mohammed Khan, and Lateef Fatima, Shah Rukh has been brought up in Delhi. He was a brilliant student in school and excelled at sports. His passion for acting was a fire that was always burning in his heart. While he went to Hansraj College to pursue a degree in Economics, he could be seen mostly at the Delhi Theatre Action.


The Beginning of His Acting Career

Shah Rukh was supposed to debut on the television screen with the 1988 show Dil Dariya. However, due to production issues, the launch of the show was delayed. He went on to debut with the show Fauji in 1989. Since his debut, he worked on many television shows such as Umeed, Circus, and Wagle Ki Duniya. Since Shah Rukh's parents died of cancer while he was still very young, he admits that acting helped him vent his inner feelings

Bollywood Breakthrough


It was when Shah Rukh's mother passed away that the actor decided to shift to Mumbai to become a film actor. With immense determination and just Rs.1,500 in his pockets, Shah Rukh's Bollywood journey began with the movie Deewana in 1992. He had received his first Filmfare award for the Best Male Debut for that film. However, the struggles didn't end there. He often had to take up roles rejected by other actors. But, it was sheer will and hard work that got him to where he is today.
Shah Rukh Khan's story is truly humbling and motivates people to never give up on their dreams, even during the worst of circumstances. Visit the Flutin app and play the greatest hits of our very own King Khan to show him the love and support that he deserves.