The 8 Most Iconic Sushant Singh Rajput Dialogues That Encourage Us To Face Life
June 1, 2021
The legendary late actor Sushant Singh Rajput has left us with many iconic Bollywood movies to remember him by. Being an inspiration to aspiring actors himself, his movie dialogues often taught us important lessons about life and gave us the courage to overcome hardships. Today, we take a look at the 8 most iconic Sushant Singh Rajput dialogues of all time.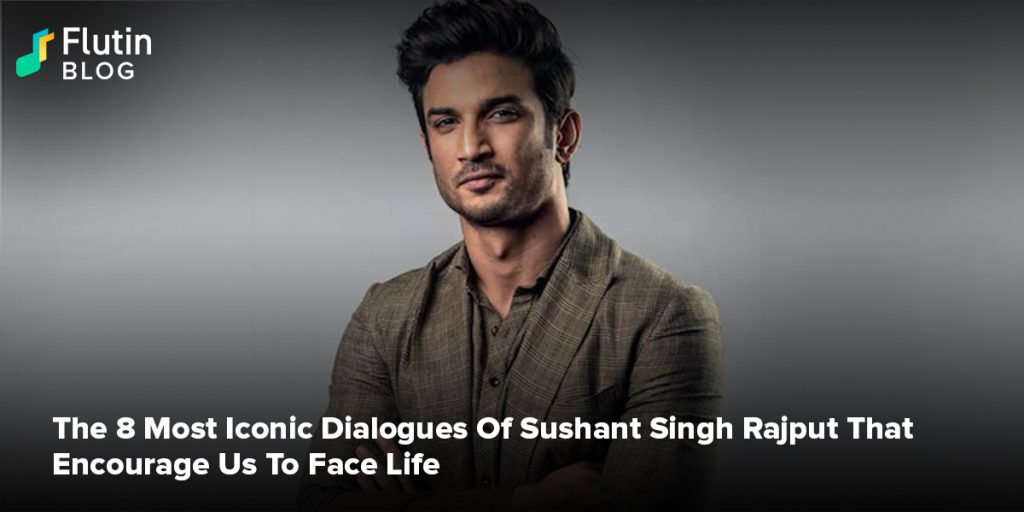 Sushant Singh Rajput was an insanely talented actor who left us too soon. While fans are still trying to cope with the loss, the dialogues that he has left us with from his stellar Bollywood movies give us the courage to live our lives to the fullest. In his loving memory, we have compiled a list of the 8 best Sushant Singh Rajput dialogues that we will remember forever. 

Movie: Dil Bechara

We cannot control or decide when we must be born or when we must die. But, the only thing we can control is how we choose to lead our lives.

Movie: Chhichhore

The result or the outcome does not determine whether you've succeeded or failed. But, it's your efforts that decides it. 


Movie: Chhichhore

Everyone has a plan of what to do after they achieve success. However, no one wants to talk about how to deal with failure if they don't succeed. 

Movie: Chhichhore

True friends are those people who will give you a hard time when things are going great. But, when hard times come knocking at the door, it will be those rascals standing at the door by its side.

Movie: PK

Why should we remember the times that betrayed us? Let's walk ahead with the moments that are calling us.

Movie: Detective Byomkesh Bakshi

It's difficult to catch the lies surrounding the truth.

Movie: Kai Po Che!

The clinking sounds of your coins are decreasing the value of my aura.

Movie: Chhichhore

Becoming a loser after being defeated by oneself is way worse than being called a loser after getting defeated by others.
These were 8 of the wonderful movie dialogues of Sushant Singh Rajput which truly teach us valuable lessons about life. You can also remember the late actor by listening to his iconic songs on the Flutin app.

About The Author
shivang shukla