Live streaming is not a new concept anymore – it has become a household phenomenon and is quickly replacing TV, radio, and other conventional forms of entertainment. But, have you ever wondered why live videos are more in demand now than ever before? Have you ever thought about what live streaming benefits are drawing millions of people all around the world to do it full time? Here are 41 mind-blowing benefits of live streaming that will have you getting your setup ready today.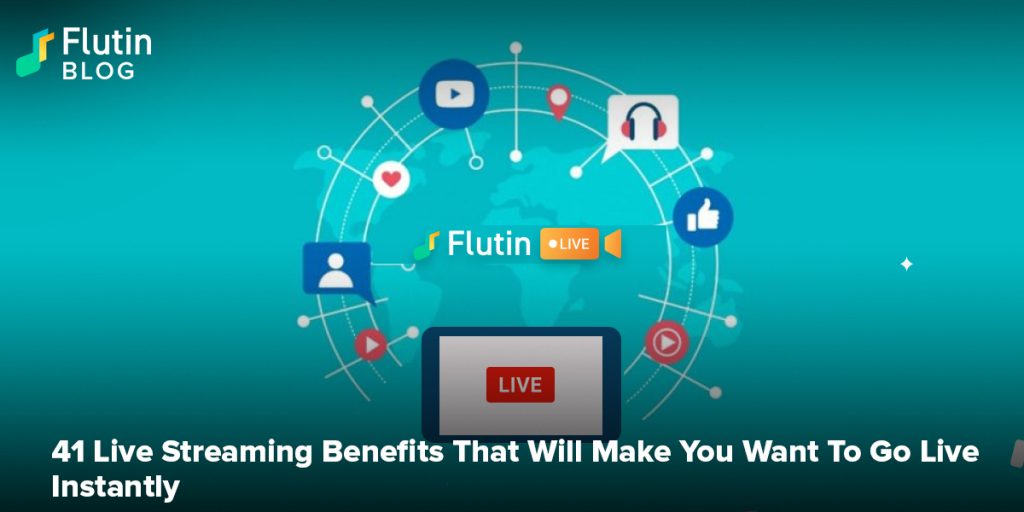 Contrary to popular belief, live streaming is not all about the money. Numerous benefits are driving more and more people to enter this industry. From small content creators to huge brands, live videos have been the buzzword, especially in the pandemic. So, what is motivating people to take to this industry? Here are 41 live streaming benefits which will leave your jaws dropped.
1. Live streaming is extremely exciting and fun!
2. You can develop various skills like presentation skills, communication skills, etc.
3. You get a chance to develop your personality holistically. 
4. You get a chance to fire off the creative side of your brain.
5. Live streaming benefits your networking reach.

6. While preparing for live videos, you get to learn a whole range of new things.

7. You share your talent on a global platform from the comfort of your couch.

8. Live streaming helps you as well as your audience to socialize in the new normal.

9. It helps you build your own brand and gain a loyal base of supporters.

10. Live streaming can become your means of livelihood.

11. It helps you live by doing what you enjoy the most.

12. You can boost engagement by collaborating with other live streamers.

13. It lets you achieve your goals while having a blast.

14. You can put a smile on anyone in any corner of the world and make their day.

15. You can raise funds for charity.

16. You can try exciting challenges with a live audience.

17. You can vlog and turn your daily life into your source of income.

18. You always have people to share the most interesting stuff with.

19. You learn how to plan, organize and execute live shows.

20. You learn many technical things like lighting, audio and video settings, and so on.

21. You can create your own live show and broadcast it regularly.

22. You can play games with your viewers regardless of where they are located in the world.

23. Live streaming is essentially free.

24. Your business can build an online presence and create awareness about its brand.

25. You can increase your reach to the whole world.

26. You can promote your business products to the whole world.

27. You get to know your target audience and what they expect from you.

28. You maintain complete transparency with the audience and, thus, build a long-lasting relationship.

29. It helps you connect with people on a personal level.

30. You generate a significantly higher amount of leads online.

31. You can build a community centered around your brand.

32. You can stream repurposed live videos for extra revenue.

33. The future of live streaming is extremely bright – it is expected to grow at a CAGR of 22.4% from 2021 to 2028.

34. People are increasingly shifting towards live videos from traditional sources of entertainment.

35. You can multistream to various platforms simultaneously and increase your reach by manifold.

36. You can get sponsorships from brands and raise money from donations.

37. You can share a screen for a professional stream.

38. Your audience feels a part of the event as you interact directly with them.

39. It can help your business go global.

40. It allows you to make your mark in the virtual world.

41. You can engage in smooth and low latency streams with RTMP streaming.
As you can see above, these are more than enough benefits to convince anyone about the wonder that is live streaming. And if you can't wait to enjoy these benefits yourself, head over to Flutin and start streaming today.