There are times when members would like to attend church services but are unable to do so. This became an everyday phenomenon during the ongoing pandemic. Live streaming can actually turn out to be a great solution in such cases, especially for small churches that don't have the infrastructural capacity to have all members attend while social distancing. But, what about the live stream setup? We bring to you the ultimate guide you would need for a church live stream setup.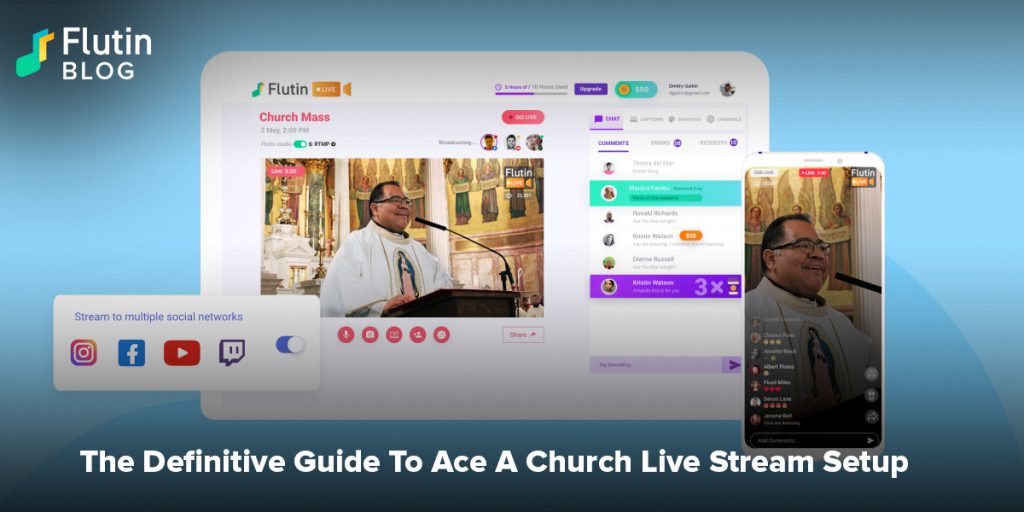 The conventional notion around live streaming is that it is great only for gaming, performing arts, standup, sports events, etc. However, live streaming is going way beyond these to help all kinds of people and events. This is especially true for small churches that want to expand their reach and help people maintain their connection to the Almighty. Now, if you are wondering that a live stream setup in such a scenario would be difficult, you are slightly mistaken. Here's a complete guide to perfect a church live stream setup.
Church Live Streams
You must be finding the concept of a church live stream rather odd. But, in reality, live streaming can be of great help to members. Live streaming your church services can not only help members attend them without the need for their physical presence but also help you expand your reach way beyond the number of seats inside the church. Therefore, this is an excellent tool to attract new congregants and boost church participation.
Live streaming can also help you virtually invite guest attendees or speakers without the need of them taking the pain to travel physically to your church. Besides, a wider reach improves your chances of bringing in more donations from people across the world.
Church Live Streaming Equipment
Now that you are caught up on the benefits of live streaming for churches, let's take a look at the necessary equipment for a live stream setup.
1. A computing device
If you are tight on a budget, then you can start streaming with your smartphone. Once you gain a sizable audience, you can eventually get the required equipment for a more professional appeal.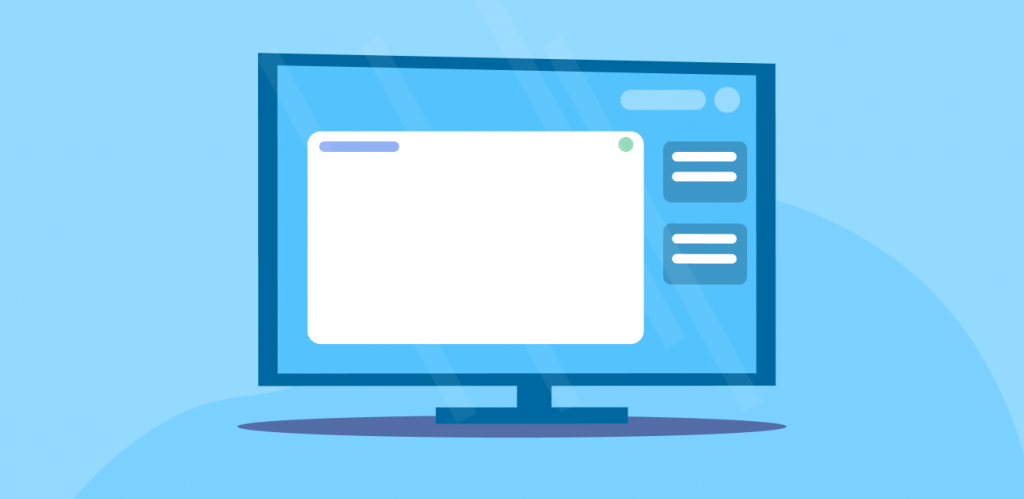 However, we would still recommend using a laptop or a computer. The simple reason is that laptops or computers offer better usability and control. But, make sure that your device isn't too old and has at least 4 GB of RAM and a 2GHz Dual-Core Processor to ensure a smooth streaming experience.
2. A Camera
For quality streams, it is not advisable to rely on the webcams of your computing devices. It is always better to get a good camera to enhance the video quality. Viewers today prefer to watch streams in HD quality. This doesn't necessarily mean spending a fortune on getting a cutting edge camera. There are many budget cameras out there that can get you started.
3. A Tripod
Now that you have your camera, you need to find the right place for it. You don't want someone to hold it and record to avoid shaky footage. The best solution is to get a tripod. A sturdy and durable tripod that offers the flexibility to shift and change angles is the one to get.
4. Proper Lighting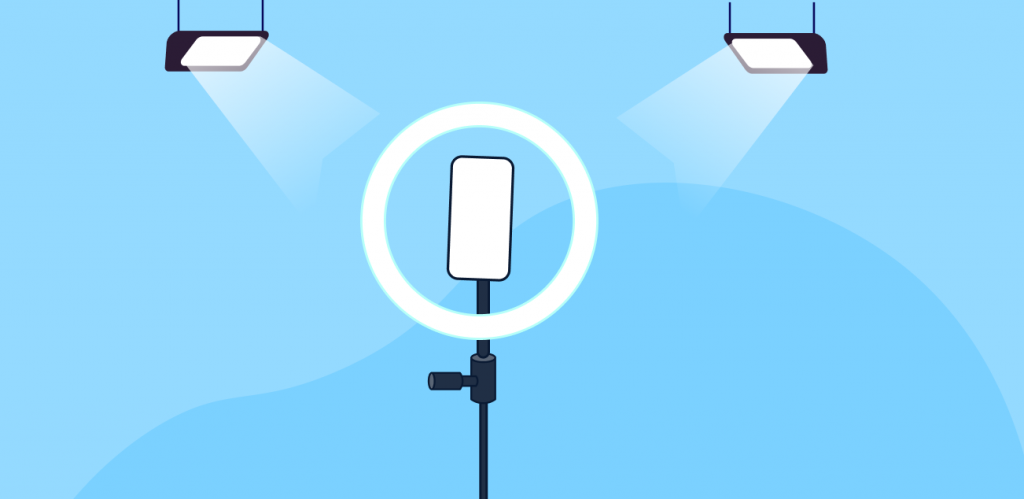 Getting the right lighting is extremely crucial for live streams. Regardless of the camera you use, your streams wouldn't appear high in quality unless you get the lighting right. The correct approach is to use a three-point lighting mechanism – one light for the background, one fill light and one key light. This will ensure that your video doesn't appear too bright and is perfectly balanced.
5. A Video Encoder
You would need a video encoder or a video enhancer that would convert your recordings into viewable content for your viewers. You can go with either a software encoder or a hardware encoder. But, if you are just starting out, it's better to go with a software encoder. While software encoders are more affordable and easily upgradable, hardware encoders ensure that your computing device runs smoothly without any interruptions or frictions.
6. A Microphone
You must remember that getting a good video quality isn't all that matters for a live stream. A huge part of the essence of church services relies on audio. This is why you need to invest in a good microphone to recreate the church environment online. A quality microphone will also ensure that the pastor's messages and the choir are heard loud and clear.
7. Choose The Right Streaming Platform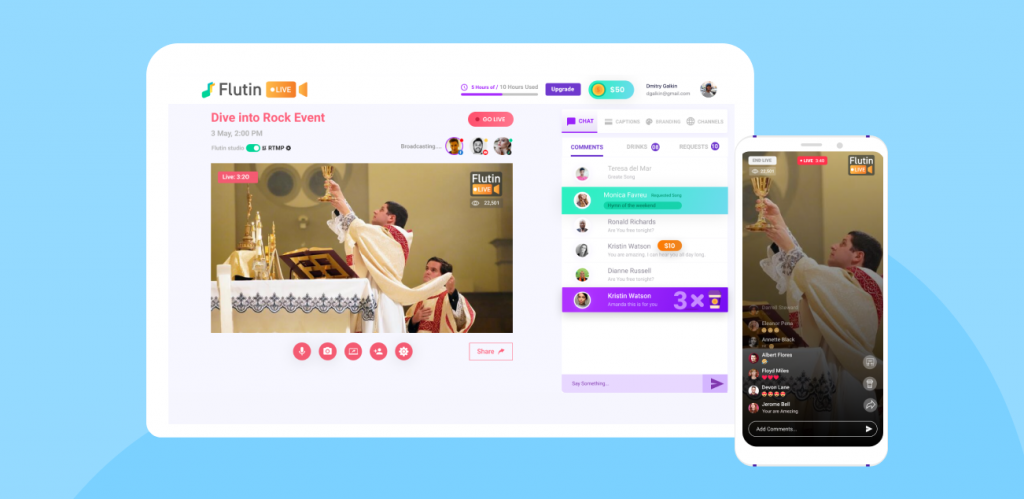 Choosing the right streaming platform is crucial to make sure that your church services are a success and that more and more people get to attend them. But, why choose a single platform when you can multistream? Flutin lets you stream to all the major streaming platforms simultaneously and widen your reach beyond your expectation. Hurry over and start enjoying streaming today.

Topic you may like: How to setup home studio to stream like a pro?