It is more important than ever that streamers have the right equipment to gain the attention of their audiences when it comes to live streaming, especially as the industry continues to thrive. Capture cards are one of those equipment. Capture cards are necessary for streaming via consoles or using DSLRs as webcams. But, what is a capture card? Why do you need it? How do you choose between all the different capture cards in the market? This guide has all the answers. Read on to discover more about capture cards and the best capture cards available in the market today.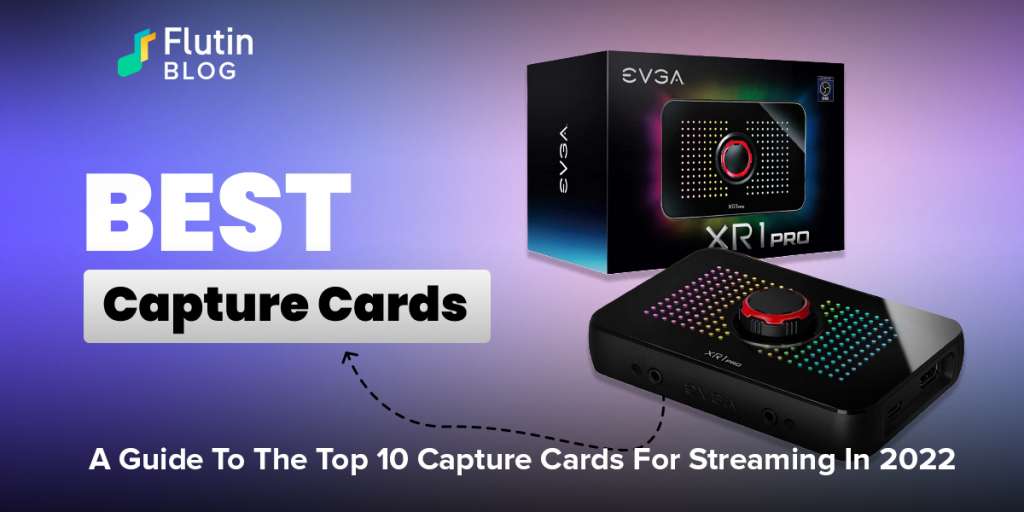 Online broadcasting of video games has become a popular activity thanks to platforms such as YouTube, Twitch and others. If your plan is to broadcast live gameplay or simply capture footage for scheduled or pre-recorded streaming, then you definitely should have a capture card. Capture cards give you more control over your video and allow you to create a more professional stream. You should include a video capture card in your live streaming setup if you want your channel to grow and expand your reach.
What is a capture card?
Video can be captured from a variety of sources, including PCs and gaming consoles by using a capture card. Using capture cards, gamers can stream their gameplay live on platforms like YouTube and Twitch by connecting their consoles to their PCs or capturing footage on their PCs. Gameplay footage can also be captured with capture cards and edited into VODs.
Why do you need a capture card?
Do you absolutely need a video capture card to stream your gameplay? The answer is no. You can use screencasting software for the same. For instance, you can directly stream from the Twitch app via your console. Screencasting is a good option for beginners, but there are limitations – your system might not be powerful enough to handle screencasting, while your console might only allow you to stream for a short period of time. Capture cards, on the other hand, let you improve your live stream quality. Using a capture card, you can add an overlay, insert commentary, or even use picture-in-picture footage from a webcam.

How can you identify the best capture cards from a sea of options?
Take these four characteristics into account when choosing a capture card:
1. Image quality
It is important to get a capture card with good image quality if you are streaming gameplay. There are different types of capture cards, some of which can record up to 1080p resolution, and others can record up to 4K resolution. Ensure you know the maximum resolutions supported by the platforms you are going to use for your gameplay. In addition, make sure that your internet connection is capable of streaming at a higher resolution.
2. Supporting software
For capture cards that don't come with proprietary software, you must install third-party software to use them on your computer. A good card should have robust, functional software that can add overlays or incorporate your webcam, and is easy to use.
3. Input compatibility
You need to check if the console you plan to stream from is compatible with the input method on the capture card. HDMI is typically the input, but be sure to check before purchasing.
4. Connectivity
Your computer connects to the capture card through the interface. USB is the easiest type to use, while PCIe is more difficult, but records footage without any delay.
Now that you know why you need capture cards and what to look for, here are our recommendations for the best capture cards for 2022 (in no particular order).
Top 10 capture cards to look out for in 2022
1. Razor Ripsaw HD
With its own hardwired microphone, the Razer Ripsaw HD capture card provides built-in audio mixing even though it does not include proprietary software. Even though it is not possible to capture resolutions beyond 1080p, 4K 60-fps passthrough allows you to still play your favourite games in 4K.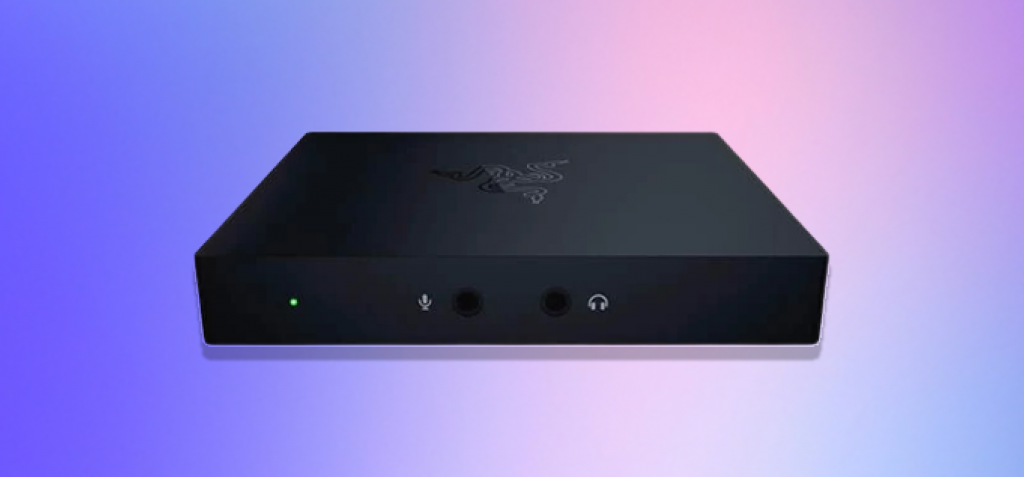 Some of the other winning features include:
60 fps footage capturing
HDMI input
4k passthrough
USB-C to USB-A connectivity
3.5 mm mic-in and aux-in
2. Elgato HD6OS+
Elgato, a well-known brand name in live streaming and gaming, makes capture cards that consistently perform well and are highly rated. High-quality images, an easy setup process, and seamless integration with your favourite streaming software are all features of the Elgato HD60S+.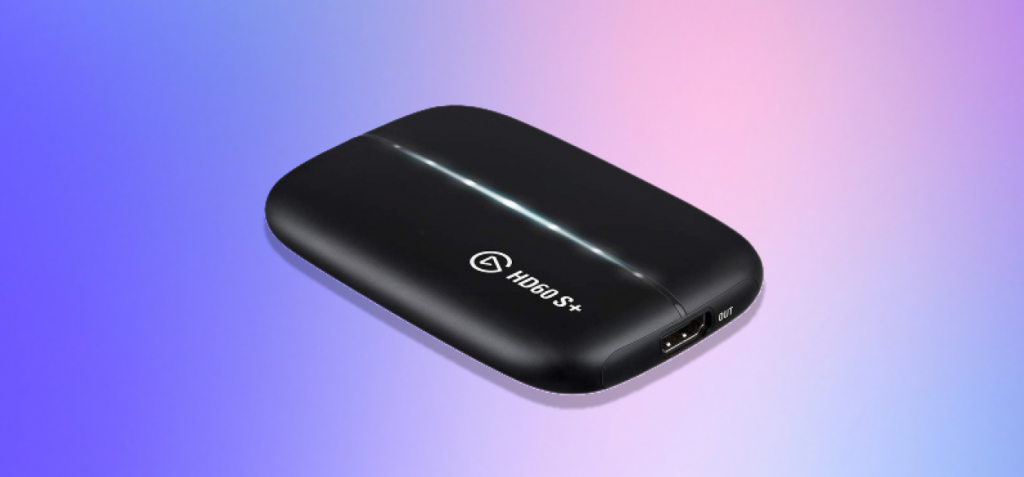 Other features include:
1080p high-definition resolution at 60 fps
4k passthrough at 60 fps
USB 3.0 interface
Flashback recording (retroactive recording in case you forget to hit the start button)
3. Elgato 4K60 Pro
Pro streamers and gamers wanting video captured in 4K at 60 fps should consider the Elgato 4K60 Pro. It also comes with an encoder that reduces the size of your files, which will save you a lot of memory.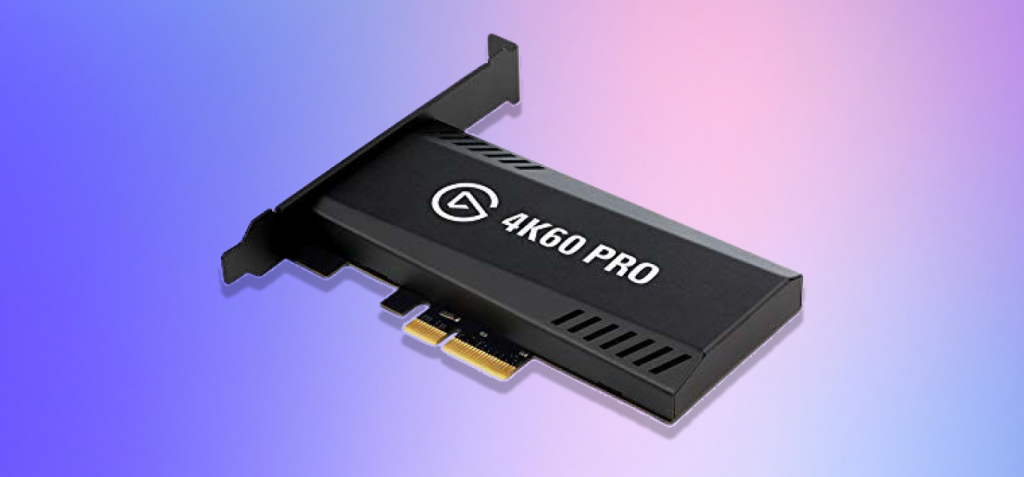 Additional features are as follows:
Capturing footage in numerous apps
Separate track to enable live commentary
Internal capture card
Capturing at 40k in 60 fps
4. EVGA XR1
In terms of live commentary audio setup, the EVGA XR1 makes no compromises. Built-in audio mixers and external microphone and headset inputs are its biggest selling points.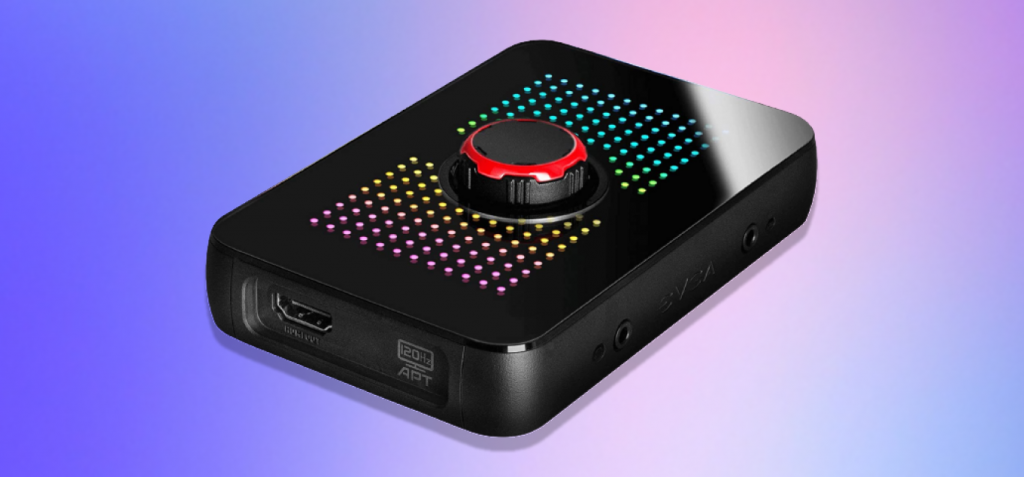 Some of its other features include:
1080p recording at 60 fps
USB 3.0 connectivity
4k passthrough at 60 fps
1440p passthrough at 120 fps
ARGB LEDs that are customisable
5. AVerMedia Live Gamer Portable 2 Plus
When it comes to capturing footage on the go, the AVerMedia Live Gamer Portable 2 Plus is unbeatable in its quality and ease of use. It is possible to play in 4k while streaming in 1080p. The capture card doesn't require a PC for capturing, so you can use a Micro SD instead of a USB drive.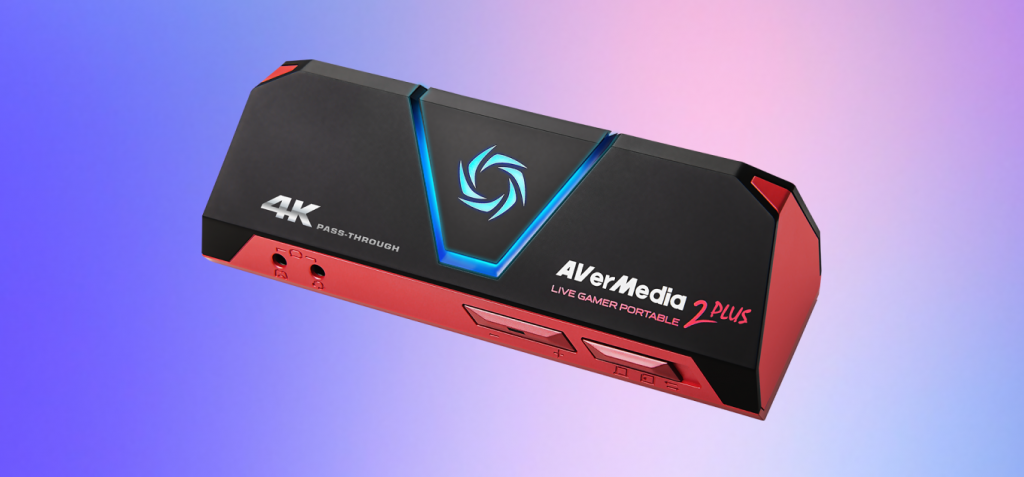 Other features include:
1080p recording at 60 fps
USB 3.0 connectivity
H.264 built-in encoder
Numerous audio inputs
Audio mixer control
Convertible to storage mode
Can act as a card reader
6. Genki Shadowcast
With the wireless Genki Shadowcast, you won't need to worry about wires cluttering your desk. Though some wires still need to be plugged in, the setup is much cleaner. Although it isn't expensive, the maximum resolution is only 1080p at 30 frames per second – less than most others.
Additional features include:
1080p recording at 30 fps
HDMI output
UBS-C cable to laptop connectivity
Supporting Genki Arcade app on computer
7. Elgato Cam Link Pro
You can stream more than one camera feed and gameplay simultaneously with the Elgato Cam Link Pro because it supports up to four HDMI inputs simultaneously. You can also resize and edit inputs on the fly in your streaming software as each input is displayed as a distinct device.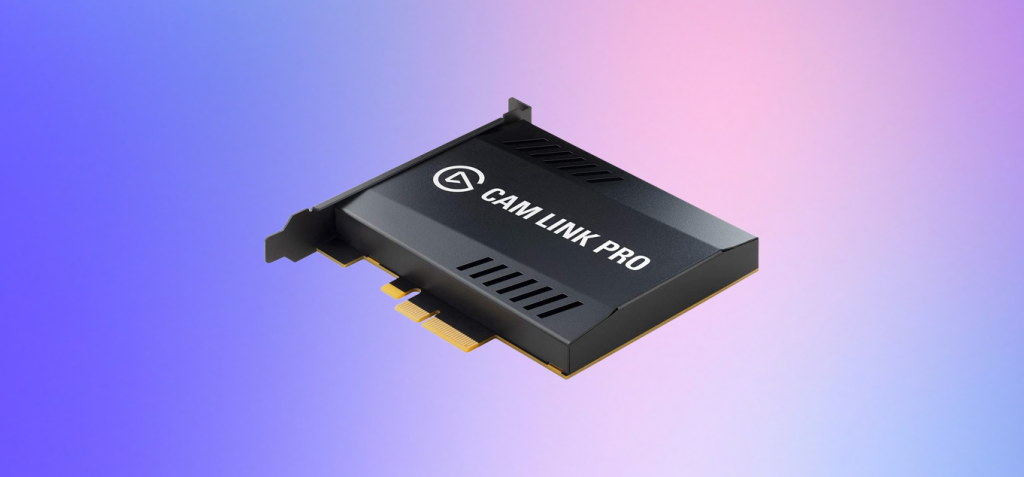 Some of the other winning features are:
1080p recording at 60 fps
4k recording at 30 fps
Up to four HDMI inputs
Up to four PCIe input
Multiview camera feeds
8. AVerMedia Live Gamer 4K
In addition to capturing 4K footage, the AVerMedia Live Gamer 4K is an affordable capture card. If you stream on a platform that does not support 4K (all but YouTube), then you will have to stream at 240 frames per second.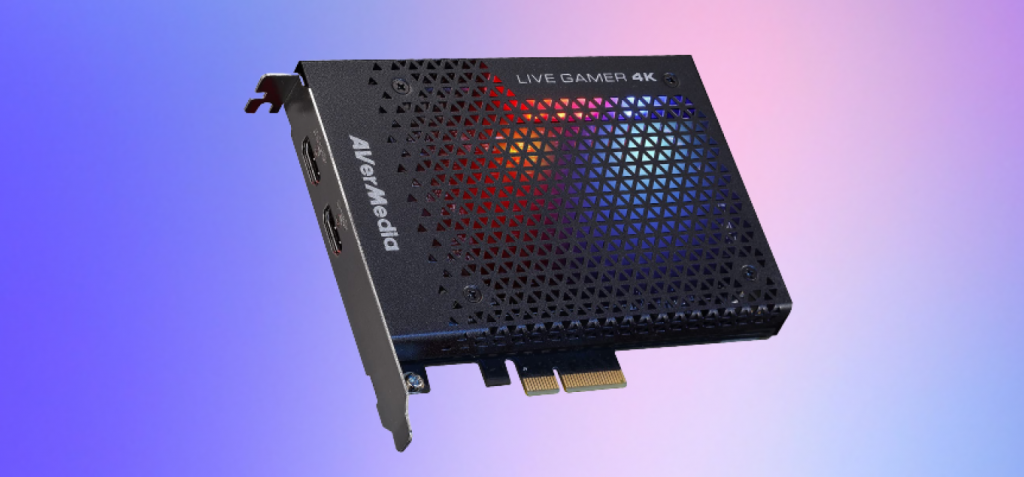 Other features are:
4k high-definition resolution at 60 fps
HDMI 2.0 audio/video input and output
Internal capture card with RGB lighting
Customisable resolutions and frame rates without passthrough monitors
9. Epiphan Systems Inc. AV.io 4K
In addition to being portable and easy to set up, the AV.io 4K can also capture footage at up to 4K (but only at 30 frames per second). This capture card is also almost lag-free, but it's one of the most expensive on the list. Ergo, the convenience and quality have to be weighed against the cost.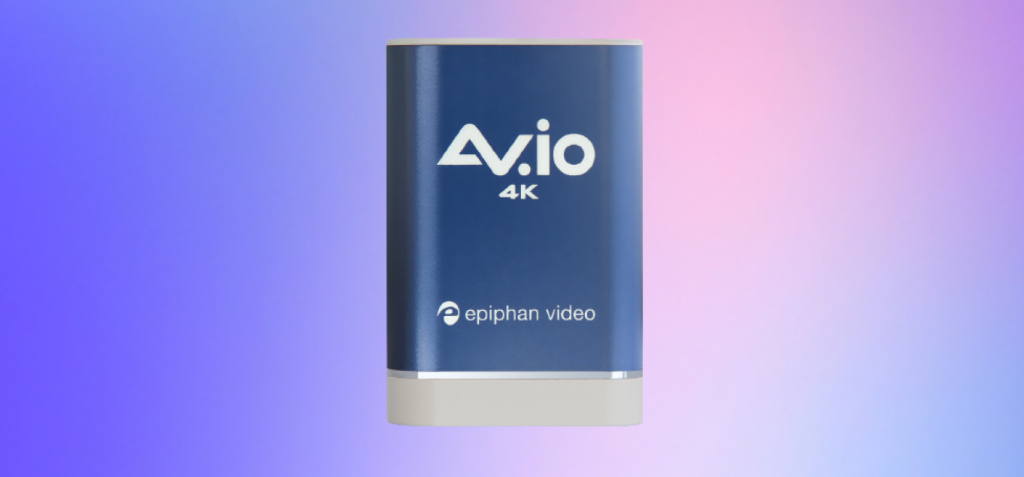 Some of the other features are:
4k recording at 30 fps
USB 3.0 connectivity
Compatible with macOS, Windows and Linux
10. Mirabox HSV3217
Those who aren't sure about video capture technology can start with the Mirabox HSV3217. This is the cheapest capture card on this list, while also offering decent image quality.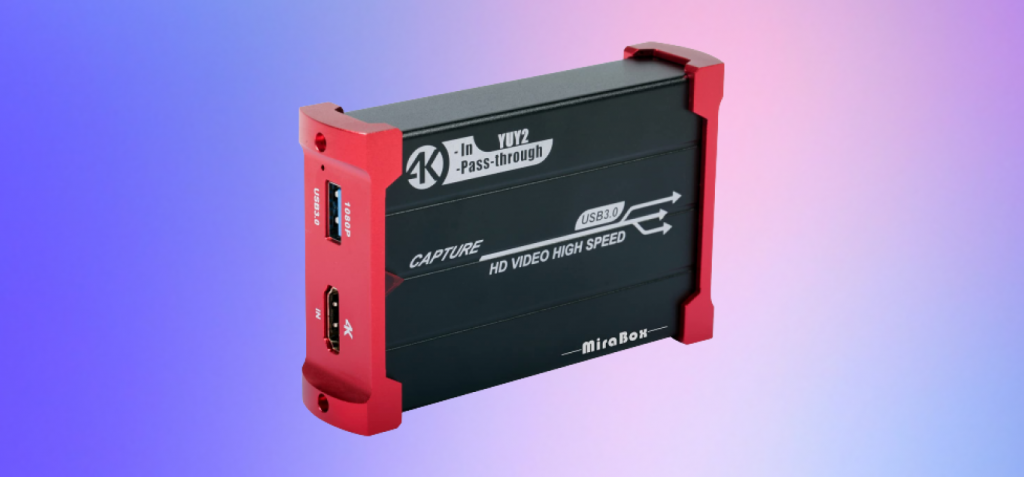 Its features include:
1080p recording at 60 fps
3.5 mm connection and audio output jack for mic and headset
HDMI input and output
USB Type-C connectivity
The research will be necessary to choose the best capture card, however, any of the selections on this list are good ones. If growing your streaming channel is a priority, then you cannot afford to compromise on the stream quality and these top-notch capture cards will help you reach your goals promptly. Get a capture card today and witness the improvement in streaming quality with Flutin.
Related Topics
Join our official streaming community and get tips to improve your social presence, hacks to increase brand engagement and generate more revenue.