Whether you are a beginner or an advanced guitar player, playing your favourite songs on guitar must have always been one of your goals. In fact, there are certain easy pop tracks that seem difficult but are actually easy guitar songs. Here are 10 great songs that prove playing songs on guitar is certainly not that hard.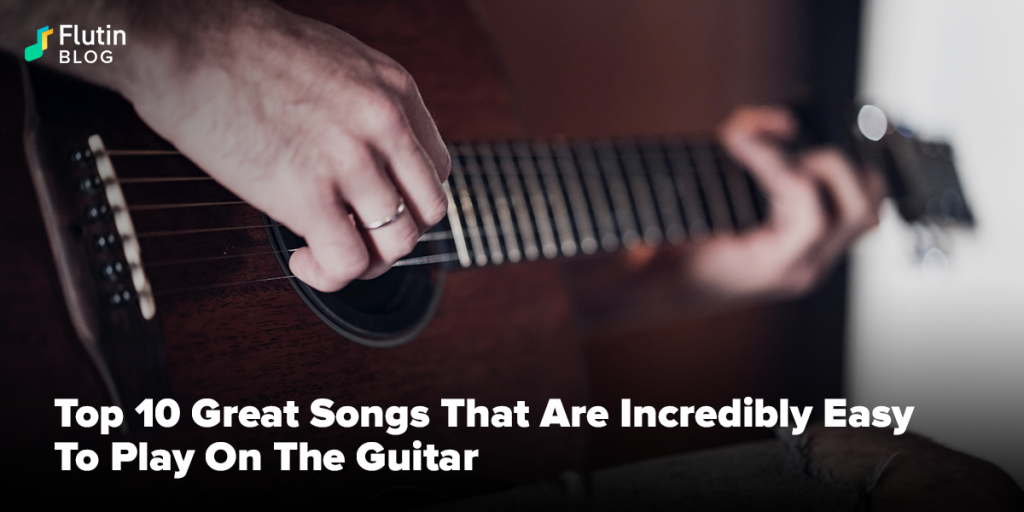 Something is exhilarating about being able to play your favourite songs on guitar. It strengthens your love for music and encourages you to keep learning the art. Besides, the next time you host a party at your place, you can take out your guitar and impress your friends and family. We have compiled a list of some great songs which you might not have expected to be easy guitar songs.

1. Shake It Off – Taylor Swift
If easy pop songs are what you are looking for to play on your guitar, you can always trust Taylor Swift to have your back. While most Taylor Swift songs are easy guitar songs, this one is particularly simple as it only has 3 chords which can be played using just two fingers.

2. Kabira – Yeh Jawaani Hai Deewani
Kabira belongs in the list of not just easy guitar songs but also Bollywood's great songs. This beautiful song is fairly simple to play on the guitar as well. It involves only four chords – D, G, A and Bm. You will definitely feel the beauty of this song while playing it on the guitar. 

3. Radioactive – Imagine Dragons
While you may think the contrary, Radioactive is one of the easiest songs on guitar which makes it perfect for beginners. The guitar parts in this song are very cool and you will have a lot of fun while playing the strumming patterns.


4. O Mere Dil Ke Chain – Mere Jeevan Saathi
Play this song on your guitar to your crush and he or she will surely be filled with admiration for you. This song guarantees a fun guitar playing experience. The chords, the strumming patterns – this song is incredibly easy and refreshing.

5. Get Lucky – Daft Punk
How would you like to play one of the best selling songs of all time on your guitar? Is it complicated? No. Is it extremely easy? Yes. That's because the chord pattern doesn't change at all throughout the song.


6. Ambarsariya – Fukrey
Speaking of playing songs on guitar, this is the one that almost everyone tries to play once. It is completely based on guitar, which makes the song even more beautiful. However, it's a bit more challenging than the other ones on this list.

7. Firework – Katy Perry
After Taylor Swift, it's Katy Perry who has got you covered on easy pop songs to play on the guitar. This one is a four-chord cycle in the G key. This song is undoubtedly fun and uplifting to play on the guitar.


8. Bin Tere (Reprise) – I Hate Luv Storys
Speaking of great songs that can be played on guitar, no list is complete without this version of the song Bin Tere. All mixes have been avoided to ensure that raw acoustic guitar compliments the vocals. To top it off, the guitar part is actually extremely easy to play once you learn it.

9. Wonderful Tonight – Eric Clapton
How about learning to play a song on the guitar and dedicating it to your special someone? This song is the perfect one to surprise your partner with. From a mesmerising intro to the romantic tunes, you will definitely have a good time playing it to your loved one.


10. Pani Da Rang – Vicky Donor
We are sure Ayushmann's heart touching performance inspired many to learn to play the guitar in the first place. So, why don't you try your own take on it? Don't worry; the guitar part is easier than you think.
These were some songs that wouldn't take much for you to learn to play them on the guitar. Make a playlist of these songs on the Flutin app and listen to them for free while you learn how to play them on the guitar.