All you aspiring desi rappers out there, it's time to stop dreaming and start believing. Flutin presents HomeStars Rapchik – a virtual rap talent show to discover India's next best rapper. If you think you've got what it takes to battle it out with beats, this is your moment to shine.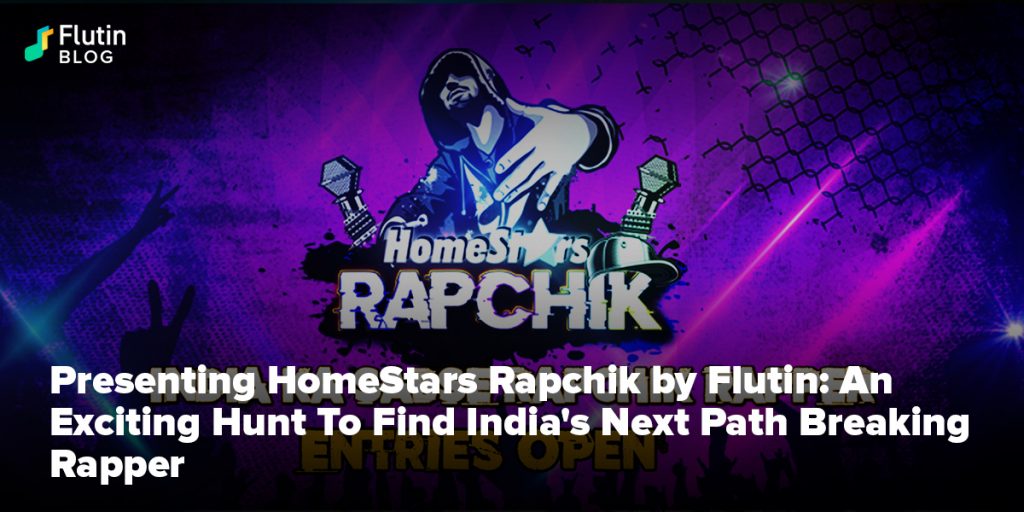 Despite artists like Honey Singh and Badshah trying to grow the country's rap culture, it's safe to say that it was Naezy and Divine who sparked off the wave of rap in India and convinced Zoya Akhtar to make a movie on these rappers' lives. Gully Boy inspired desi rappers from all corners of the country to raise their voices and express themselves in rap. It is them that Flutin wishes to promote and give an opportunity to showcase their talents. Hence, Flutin presents HomeStars Rapchik – a virtual rap talent show to discover the next best rapper of India. 
Wow us with your beats in your entry video! 
Now is the chance for aspiring Indian rappers to follow the footsteps of their rap icons. All you need to do is record a video of you rapping your own creation and send us. Submissions have started from 20th July and the last date to submit your entry video is 6th August. The icing on the cake is that there is no age or gender bar for participation.
At Flutin, we appreciate true and raw talent as it is and refrain from depriving a future star of the road to his or her success by categorizing it. So, what are you waiting for? Grab your camera or smartphone today as it's time to make that rap song you've scribbled down in your diary, see the light of day! 

Let the rap battle begin! 
A jury of prominent music icons will judge the entry videos we receive. From these videos, the 15 best Indian rappers who will have blown the judges away with their rapping skills will be selected for the show. From here, the fight to glory begins. Each episode of the show will be broadcasted on our social media channels, app and website for the world to see. This is the golden opportunity for Indian underground rappers to make the most of their exposure. Based on the performances and the votes cast by the audience, the top three rappers will be selected after a series of episodes who will be dropping their ultimate beats in the grand finale.
Win the HomeStars Rapchik and witness your career take off to the sky! 
The winner of HomeStars Rapchik truly gets it all. From cash prizes of up to ₹1 lakh to launching their musical career with Flutin, we are going to ensure that desi rappers have everything they need to let their true potential take them to incredible levels of success and recognition. 

Are you a budding rapper who dreams of being as famous as Eminem or Jay-Z? Does the story of Naezy inspire you never to stop chasing your dreams? Flutin's HomeStars Rapchik is the once-in-a-lifetime opportunity for you to realize these dreams. If you think your words have got what it takes to leave the nation speechless, submit your own creation today and stand a chance to launch your music career with Flutin.