It's been barely two weeks since we welcomed 2021 and Bollywood has already started churning out popular Hindi songs. The new Bollywood songs that have been released so far paints a rosy picture of the future that the Indian music industry has planned for music lovers. Let's take a look at the latest Hindi songs that prove 2021 will be the year of great music.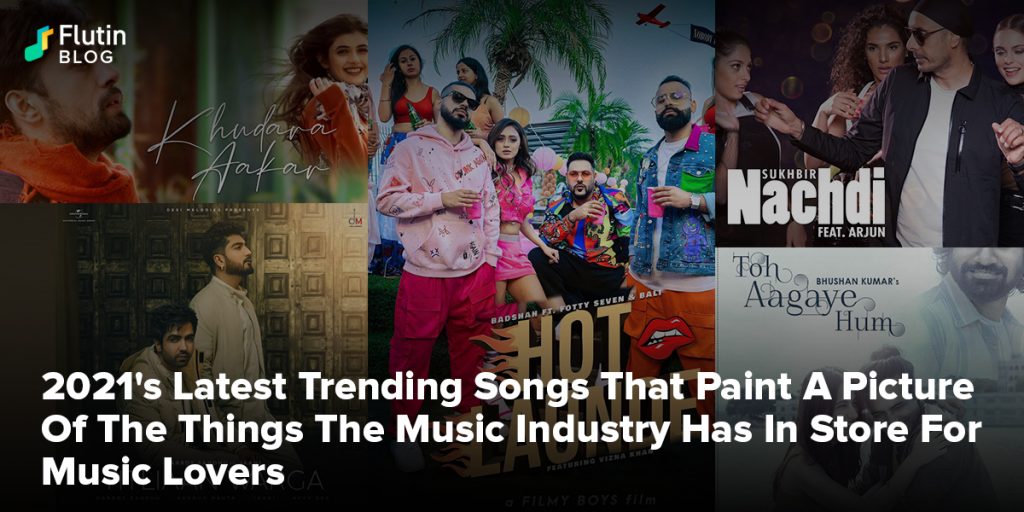 It's no news that Bollywood has a huge pool of talented artists, musicians, songwriters, singers and others to its credit. And this year, they are coming at us with a full swing from the very beginning. The new songs of 2021 excite every music lover in anticipation for the year ahead. These latest Hindi songs promise a year filled with outstanding beats and lyrics. So, without further ado, let's take a look at the new Bollywood songs that have us looking forward to the year of iconic music.

1. Khudara Aakar


Khudara Aakar is a soul touching song sung beautifully by Nayeem Shah. Shah successfully puts to words the pain that a broken heart feels when it aches for the presence of its better half. Released a few days ago, the song has already garnered over half a million views on YouTube.

2. Toh Aagaye Hum


Are you ready to feel the butterflies in your stomach all over again? Because this track by the iconic Jubin Nautiyal is going to make you fall in love all over again. A moving melody composed by Mithoon, this song is all about how every move of that special someone draws you towards them.

3. Titliyan Warga


Punjabi superstar Hardy Sandhu is renowned for his charming and soothing voice. Featuring Jaani, Hardy has made headlines with one of the most popular Hindi songs of the year. And this track, in less than a week, has over thirty-two million hits on YouTube.

4. Nachdi


Our Prince Of Bhangra is back with a blockbuster – Sukhbir Singh's latest banger has everyone get up and get moving. Featuring rapper Arjun, the Punjabi heartthrob himself has written the song. If you want a taste of the authentic Sukhbir Singh style, this track must be in your playlist.

5. Hot Launde

If party songs are your mojo, then this song by Badshah is going to reserve a permanent spot in your heart – and your playlist! Featuring Fotty Seven & Balt, Badshah lives up to his reputation of being the king of party anthems.
These were some of the latest trending songs of 2021 that have us glued to the edge of our seats for a blockbuster year of music. Create your own 2021 playlist on Flutin and share it with your friends and family to get the party started.