The legendary late actor Sushant Singh Rajput had seeped into our soft spots right from his television days. Debuting with the fantastic film Kai Po Che, Sushant had not only the hearts of the entire nation but also broken barriers for aspiring artists by successfully transitioning from TV to the big screen. On the death anniversary of Late actor Sushant Singh Rajput, let us once again honour the acting prowess of the multi talented actor and make him live on in our memories.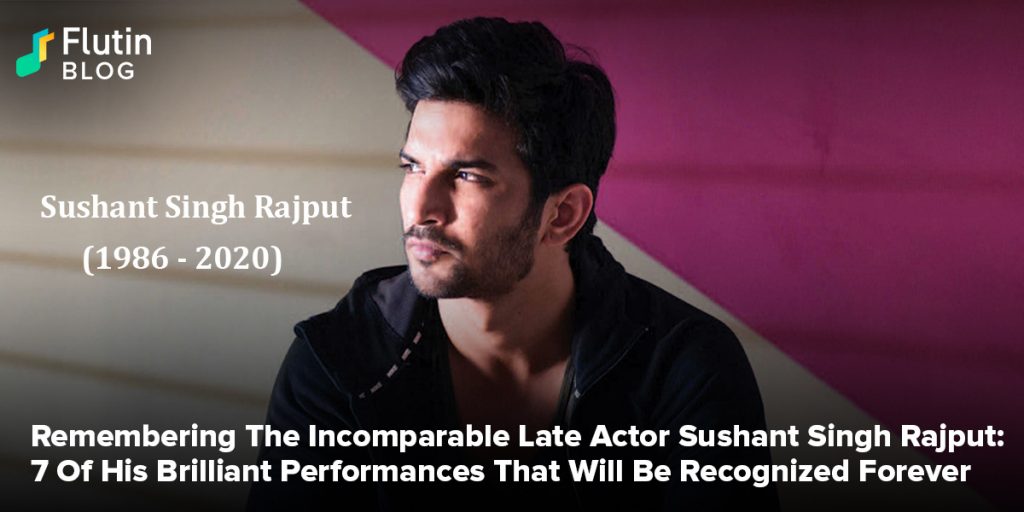 Manav from Pavitra Rishta had become a household name. His cute smile and unwavering loyalty to his wife had reached soaring popularity. Yet, late actor Sushant Singh Rajput took a huge leap of faith by quitting the super popular show to pursue his dreams as an actor. The result? Stellar performances starting right from his debut film. Today, on his death anniversary, as we complete a year without the genius artist, let us take a look back at some of Sushant Singh Rajput's unforgettable performances.

1. Kai Po Che!


Sushant Singh Rajput's entry into Bollywood was marked by the movie adaptation of Chetan Bhagat's bestseller '3 Mistakes Of My Life. The late actor effortlessly portrayed the character of Ishaan – a talented and attractive cricket player.

2. Shudh Desi Romance


In the second movie of his career, Sushant put on the shoes of a guy swinging from one lady to another like a pendulum, confused in love. Despite taking a risk with such an unconventional character, Sushant managed to awe his audience with his marvellous performance.

3. Detective Byomkesh Bakshy!


Filling the shoes of the legendary character of Byomkesh Bakshy was a Herculean task, to say the least. Taking the challenge head on, Sushant went all in to deliver a convincing performance after mastering even the littlest of gestures like draping the dhoti or eating like a Bengali.

4. M. S. Dhoni: The Untold Story


If there was anyone who could perfect the personality of a real life legend down to the nail, it was none other than Sushant Singh Rajput. His effortless portrayal of one of India's greatest cricketers ever was arguably his greatest performance.

5. Kedarnath


Sushant took some huge risks with his movie choices and Kedarnath was one of them. Revolving around the troubled love story of a Hindu girl and a Muslim boy, the story sheds some light on the difficulties faced by cross cultural couples even in these modern times.

6. Sonchiriya


While M. S. Dhoni was his best performance, Sonchiriya was definitely Shushant's most underrated movie. Set in the 70s, this dacoit drama had some of the best talents on board including Manoj Bajpayee, Ranvir Shorey and Bhumi Pednekar.

7. Chhichhore


Sushant's heartwarming performance in Chhichhore made the audience leave the theatre with tears of joy. Delivering the message of failure being the first step towards victory, this movie reminiscent of those glorious college days is one of the most loved Bollywood films of all time.
These were our picks of the most informed performances by the super talented Sushant Singh Rajput. You can listen to his songs anytime on the Flutin app and make the unrivalled actor live on forever in our hearts.